Renault Megane RS hatchback (2017-2022) - Engines, drive & performance
The Renault Megane RS is precise, responsive and surprisingly comfortable – not to mention fast
The 'entry-level' Megane RS model is the RS 300, which Renault calls the Sport chassis and is all the hot hatchback most enthusiastic drivers will ever need. If your tastes favour a more extreme setup, a stiffer and more focused RS 300 Trophy version is available, with upgraded brakes, tweaked suspension and a limited-slip differential.
Only 500 of the Megane RS Trophy-R model were originally scheduled for production and only 30 of those were allocated to the UK, so Renault has now sold out.
One of the key features of the normal Megane hatchback is its soft, comfortable ride. With its big 18- and 19-inch alloy wheels and low-profile tyres, the RS is more prone to crashing through potholes, with the front tyres jiggling on uneven road surfaces at low speeds. Up the pace, though, and the RS still manages to soothe over motorway bumps. Given a long trip on a major road, you'll be hard-pressed to notice much difference between the RS and an Expression+, aside from a little more interior noise.
If you decide to return from your destination on more challenging roads, though, the changes are plain to feel. A hi-tech touch is the 4CONTROL four-wheel-steering system, which makes the car noticeably more agile. With the front and rear wheels turning in opposite directions at below 62mph, the RS is very eager in corners and a doddle to park in tight spaces. Speed up and the rear-wheel steering neutralises before beginning to steer the same way as the front wheels at motorway speeds to improve stability when changing lanes or overtaking.
The steering feels a little strange at first and there's never a huge amount of feedback at the wheel, but there's no doubting its precision – the car responds immediately with very little input and turns into corners eagerly. With such accuracy at your fingertips, you're also well placed to deal with the inevitable scrabbling when you deploy full power in a corner – despite 'torque vectoring' you can still sense that the tyres have a lot to deal with, but it's instinctive to turn the wheel a little further to ensure power gets to the road. 
The Cup chassis is standard on the RS 300 Trophy, and it helps the car deliver its power in a neater fashion thanks to a Torsen limited-slip differential, which apportions the power to whichever wheel is best placed to deal with it. Steering at full power feels more satisfying as a result. The Trophy-spec car also gets stiffer suspension, helping to further reduce body lean from minimal to negligible, and the trick differential offers even tighter cornering and incredible composure at higher speeds.
Devotees will say that the enhanced RS 300 Trophy version really is what an RS Megane should be over the standard spec RS 300 version. However, we reckon opting for the more expensive Trophy offers more in bragging rights than actual value.
Regardless of which version of the Megane RS you pick, it really is a car that relishes speed and feels more natural, better balanced and more nimble the faster you go – but not all drivers will find this appealing. By contrast, the Honda Civic Type-R can supply real driving fun even at low speeds, so you can enjoy yourself without putting your driving license at risk.
Renault Megane RS petrol engines
Every Megane RS uses the same turbocharged 1.8-litre petrol as the Alpine A110 sports car, but with an increased power figure of 296bhp. However, unlike that lithe two-seater, the Megane weighs some 1,430kg – more than the Honda Civic Type R. Yet, with 20bhp less than the Honda, its performance is a tenth of a second faster from 0-62mph, with a time of 5.7 seconds. It still doesn't feel as strong as the Type R's engine at times.
Partnership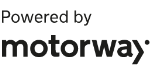 Need to sell your car?
Find your best offer from over 5,000+ dealers. It's that easy.
In a controversial move, Renault has employed a sound generator to pump engine noise through the car's stereo speakers – we're not entirely convinced about its authenticity. Changing down through the gears quickly will trigger pops and bangs from the exhaust in simulated motorsport style, but this can't disguise the fact that the RS engine isn't especially keen to rev to its limit.
The six-speed dual-clutch automatic feels perfectly suited to the RS. Operated by steering-column paddles, it reacts immediately and can skip certain gears if you instruct it to by holding the relevant paddle back when in Race or Sport mode. Our only criticism is that the paddle is a little mushy and unsatisfying in feel.However, its weight is perfect for energetic, lightning-fast gearshifts when you're pressing on; those with nimble feet will find the pedals placed well to blip the accelerator before a down-change. Arguably, it's this great set-up that best exemplifies the motorsport breeding of the Megane RS.