Suzuki Across SUV review
"The Suzuki Across is a clone of the Toyota RAV4 with a good electric range, but we'd choose the original"
Pros
46-mile electric range
Build quality
Low BiK band
Cons
Expensive
Firm ride
No choice of trims
The Suzuki Across is a plug-in hybrid family SUV that's based on the Toyota RAV4 thanks to a partnership between the two manufacturers. It's the second rebadged Toyota in Suzuki's line-up, following the arrival of the Corolla-based Suzuki Swace.
Sitting above the smaller Vitara in Suzuki's range, the Across is also twice the price. This might seem like a deal breaker at first but very few buyers pay for cars in cash nowadays - instead Suzuki is gunning for the company-car and leasing markets. The car is similar in price to the Hyundai Tucson PHEV, Peugeot 3008 Hybrid4 and Vauxhall Grandland X PHEV.
Thanks to the Across' plug-in hybrid's impressive electric range of up to 46 miles, it boasts an incredibly low emissions figure of 22g/km of CO2, making it the next best thing to a fully electric SUV. This reduces Benefit-in-Kind (BiK) payments for business users, making the Across a sensible choice. Claimed fuel economy figure stands at 282mpg, but what can be achieved in the real world will depend upon how often the battery is topped up and what sort of journeys you do.
The combination of a 2.5-litre petrol engine and two electric motors  gives the Across a not-insignificant 302bhp, making it the unlikely winner in a Suzuki line-up drag race. Zero to 62mph is dispatched in six seconds, but most of the time the Across prefers to favour electric power to save fuel. It handles neatly enough but the extra 300kg of the plug-in hybrid hardware means the ride isn't as smooth as we'd like. If driving fun is important, the Ford Kuga PHEV is a better bet.
Apart from a few tweaks, the interior is pure RAV4, which means it's sturdy, functional and more stylish than Toyota's of old. The nine-inch touchscreen at the base of the windscreen gets Apple CarPlay and Android Auto, solving many of the frustrations with the standard software. Standard kit is commensurate with the price, so leather upholstery, LED headlights, 19-inch alloy wheels, heated seats (and steering wheel) and adaptive cruise control are all included.
There's plenty of space for passengers, wide-opening doors, a powered tailgate and a 490-litre boot. The battery has cut into its size slightly (compared with a hybrid RAV4), but it should still be fine for most and has a flat floor, making it easy to use.
An update for the Across for 2022 introduced a larger, 6kW on-board AC charger for faster charging times. When plugged into a 7kW home wall box, you can now top up the Across in less than three hours, compared with more than five hours before. The update also includes more efficient LED lighting and upgraded USB type-C ports for connecting mobile devices.
MPG, running costs & CO2
A large battery gives the Suzuki Across fantastic official efficiency figures
When tested for efficiency to the latest WLTP standards, the Across' impressive electric range of up to 46 miles gives it a significant advantage over similar plug-in SUVs. Most of the plug-in hybrids currently on sale can only manage around 30 miles before their batteries are depleted and the combustion engine has to take over. 
On paper at least, this powerful SUV can return up to 282.4mpg. We say 'on paper' because you'll need to diligently top-up the battery and use plenty of electric running to see that figure in the real-world - just like any plug-in hybrid. On longer motorway trips, the fuel economy will start to drop as the boost from its electric driving range becomes less significant and the petrol engine has to work for longer.
Partnership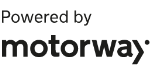 Need to sell your car?
Find your best offer from over 5,000+ dealers. It's that easy.
What doesn't change is the low 22g/km CO2 figure, which is the most significant figure for company-car buyers whose main running cost is BiK. Because BiK is worked out based on emissions, this makes the Across more affordable than an equivalent petrol or diesel model, and the next best thing to an all electric car. Unlike an EV, you'll still have to pay car tax, although at a slightly reduced rate of £140 a year.
One thing to consider, however, is that the RAV4 on which the Across is based comes in at a significantly lower starting price; unless you prefer the Suzuki's more subdued styling over the bold look of the Toyota, there is little reason to choose it over the original.
Engines, drive & performance
The Suzuki Across is quick and handles respectably well
It may seem odd but Suzuki's ultra-economical new SUV is also its most potent model by some margin. Thanks to the combined efforts of its 2.5-litre petrol engine and electric motors, the Across has a respectable 302bhp, getting it from 0-62mph in six seconds. Although that figure is larger than that of most rivals, the Across isn't exactly sporty. When the battery is charged, the powertrain is keen to stay in all-electric mode unless you really floor the accelerator.
The transition between electric and petrol power is smooth and quiet, and the Across handles with aplomb for a fairly big plug-in hybrid SUV. Its E-Four four-wheel-drive system (with an electric motor powering the rear axle) also provides extra traction on slippery roads.
However, to achieve this handling in spite of the hardware adding 300kg, Suzuki has clearly had to stiffen the suspension. Even on smooth roads, the suspension can be felt working hard, sometimes thumping into bumps and potholes.
Interior & comfort
Toyota build quality and plenty of kit makes the Across a pleasant place to spend time
It's probably here where the similarities with the Toyota RAV4 are most obvious, and for the most part that's no bad thing. Toyota has a great reputation for build quality and that's the case with the Across, with everything appearing well-finished. There are some neat design touches too: soft-touch plastics adorn prominent surfaces and the rotary controls for the climate control look smart and are easy to operate. The leather seats are attractive and feature contrasting stitching for an upmarket look. A nine-inch screen with Apple CarPlay and Android Auto sits above the dashboard, making it easy to check your route at a glance.
With no trim levels as such, the Across comes with a healthy kit count - as you'd expect of a car costing more than £45,000. It includes heated leather seats and a heated steering wheel, LED headlights, adaptive cruise control, 19-inch alloy wheels and a host of safety features.
Practicality & boot space
A practical interior and sizeable boot makes this a family-friendly plug-in hybrid
The RAV4 has grown in recent years, which is good news for Across buyers in need of lots of space in their next family car. The doors open nice and wide, making getting in and out easy, and there are lots of storage cubbies dotted around in the doors, dashboard and centre console.
A powered hatchback reveals a boot that offers 490 litres of carrying capacity. That figure is 90 litres less than a hybrid RAV4 because of the larger battery, but it's still a respectable size and sensibly shaped. It has a flat floor, and space increases to 1,198 litres with the rear seats folded down. 
Reliability & safety
The Suzuki Across is based on a model already proven to be safe and reliable
The Toyota RAV4 came 11th out of the top 75 models in our 2021 Driver Power survey, with a strong score for reliability and build quality. Owners also told us life with the RAV4 was painless, with only 9.7% experiencing a fault in the first year. Of these issues, one in five were electrical. That all bodes well for the Across - although only Toyota customers have access to the brand's up-to-10-years 'Relax' warranty. Meanwhile, Suzuki came a middling 14th out of 30 manufacturers, some way behind Toyota in fifth spot.
A host of safety features should mean the Across can achieve the same five-star Euro NCAP safety rating as the RAV4. Highlights include autonomous emergency braking, radar and camera-based adaptive cruise control and lane keeping assist. The E-Four four-wheel drive system also features a Trail Mode that applies the brakes to individual wheels if they lose grip, helping the Across maintain momentum and grip on slippery or loose surfaces.