Best car stereo to buy 2020: Pioneer, Kenwood and JVC
How to choose the best car stereo for you, and our top car stereo recommendations
Although some keen drivers will protest that the purr of an engine is all the entertainment you need in a car, their passengers will likely disagree. For many, a decent car stereo is a must these days, for agreeable background music, a comedy programme to liven up a traffic jam, or perhaps a travel bulletin to prevent you getting stuck in one in the first place.
Only the most basic of today's cars are sold without a radio and many have very sophisticated entertainment systems indeed, which can stream music from your smartphone over Bluetooth, as well as accessing online services. Such is the pace of development, though, that a car only need be a few years old to lack some of today's cutting-edge infotainment features.
If you happen to drive a much older car, though, installing an updated entertainment system can make a huge difference to your day-to-day enjoyment and lend it a real new-car feel. Many of the aftermarket stereos available today include hands-free phone connection to allow you to safely make and take calls as you drive, and some incorporate such up-to-date features as Android Auto and Apple CarPlay, integrating your smartphone so you can take your downloaded music on the road.
Everything you need to know about Apple CarPlay
In many cases, replacing the stereo in an older car is an easier proposition than in a more recent model – it could even be as easy as unbolting the old one and sliding the replacement into the gap, using the same wiring and connectors. Newer cars can be rather more complicated, though – sometimes a specific size and shape of stereo is required, and many are completely integrated into the electrical system, making replacement nigh-on impossible.
Your local car hi-fi specialist will be able to advise, but here's our guide to replacing your in-car entertainment system with some of 2017's best technology from famous brands such as Pioneer, Kenwood and JVC. If you're still putting up with a squeaky cassette player or forever turning the dial in vain to find a listenable AM station, here's all the inspiration you need to transform the sounds in your car.
What size stereo do I need?
The most important consideration when it comes to replacing your car stereo is what size and shape the new unit needs to be. Most new cars have a stereo system integrated into the dashboard or perhaps controlled by an infotainment screen. If this is the case, you may well be restricted to the original system with no option to replace it. You may still be able to improve the speakers and occasionally the amplifiers to improve sound quality, but you'll likely have to retain the screen and hardware that makes up the 'brains' of the system.
Other cars – and many older vehicle – have a stereo unit contained in a single box that plugs into the car's wiring system. This can often be removed and replaced with a system of the same size. Most systems conform with one of two internationally standardised sizes, either 'single DIN' or 'double DIN'. Both are 18cm wide, single DIN is 5cm tall and double DIN is 10cm tall.
If you car has a double-DIN aperture, a single-DIN stereo can usually be made to fit using an adaptor plate. The depth of stereo units can vary, especially those without a CD player, but all have their connecting plugs on the rear. Often a car's stereo will look like it's a unique shape, but behind the front panel the actual unit is either single or double DIN.
Android Auto: Everything you need to know
Our list of recommendations includes the best of both sizes of stereo on the market today.
What about fitting a new car stereo?
In most cases, a car stereo can be fitted at home using basic tools with care and a little patience. However, we recommend paying an installer to do it. The dashboard can be damaged easily when removing your old stereo, and correctly connecting the wires isn't always the most straightforward task. Professional car stereo installation specialists are plentiful and will charge from about £40 to install your new radio.
Do I need to get new speakers?
While you don't have to get new speakers when replacing your car stereo, replacing them can be a relatively inexpensive way to improve sound quality. If you are purchasing a new stereo, it may be worth looking at a new set of speakers as well. New car stereo speakers can be bought for as little as £20 a pair.
Installation can be tricky, as it will usually involve removing your car's door trims. Better to pay a pro to do it for you, as it's not hugely expensive.
Car Stereo features
Bluetooth car stereo explained
Most modern car stereos feature some sort of Bluetooth phone connection. This means you will be able to connect your phone with the stereo, allowing you to make hands-free calls via a microphone connected to the stereo. Some Bluetooth car stereos will also synchronise more fully with your phone, allowing you to play music wirelessly over the Bluetooth connection. More advanced Bluetooth car stereos even display the music stored on your smartphone on their screen, allowing you control of your phone's music library while on the move.
Smartphone car stereo connection
While not all aftermarket car stereos will allow you to stream music through a Bluetooth connection, many more will allow a wire to be connected to your smartphone.
The most basic is a simple wire with a headphone-style connection at each end. One end will plug into a hole on the front of the stereo, while the other will into your phone's headphone socket.
Some car stereos will offer a USB plug on their front. If this is the case, connecting your smartphone to the stereo using a USB lead is likely to give a better quality of sound when playing music, and should also charge your phone at the same time.
The most advanced smartphone connections car stereos offer are the proprietary ones made my Apple and Android. Apple's CarPlay and Android's Auto systems work in a similar way. They both allow you to use your phone's map software with the stereo, as well as playing music. Apple CarPlay and Android Auto also work in conjunction with your phone's voice recognition software, allowing you to access messaging functions and other phone applications. These systems require you to plug your phone into the stereo in order to work.
Digital radio
All of the stereos we recommend come with digital radio, or DAB – this is becoming an increasingly common feature in cars. DAB radio allows you access to a much larger number of radio stations, as well as generally offering better reception. It's worth noting that you may need to have a new aerial fitted to your car to receive DAB signal, although this can usually be done fairly simply.
Don't worry if the area where you live has patchy digital radio reception though: we've also selected stereos that allow you to listen to traditional FM and AM signals as well as DAB.
The Pure Highway H260DBi is one such car stereo. It's a mid-range single DIN stereo, but it comes with DAB and FM/AM reception as well as being able to play CDs. The Highway H260DBi also has Bluetooth, providing both hands-free telephone calls and wireless music streaming. You can also plug your phone into the Highway H260DBi via a USB lead on the front of the stereo. The Highway H260DBi is easy to use thanks to its large central control knob and offers excellent sound quality. The Pure Highway H260DBi costs just £129.
An alternative to the Pure H260DBi is the single DIN Kenwood BT39DAB. Like the Pure, the Kenwood offers DAB and FM/AM radio and will connect to your mobile phone via a USB socket on its front. Built-in Bluetooth allows for hands-free telephone calls and the Kenwood also plays CDs. It feels a little less well made than the Pure and can't wirelessly stream music from your phone, unlike the H260DBi. The Kenwood BT39DAB is a little cheaper than the Pure, costing around £120.
If you have a bigger budget and need a double DIN car stereo then the JVC KW-V215BT is a great buy. The JVC KW-V215BT offers the DAB radio Bluetooth music and phone connections as well as a CD player. Unlike the Kenwood DPX-406DAB, though, the JVC KW-V215BT is controlled via a colour touchscreen rather than a series of buttons. It connected to our phones easily and also comes with voice recognition. The JVC KW-V215BT is available for around £220.
Sat Nav
If you're thinking of replacing your car stereo, it may be worth considering buying one that offers sat nav as well. However, it's worth pointing out that it may be far cheaper to buy a standalone sat-nav system.
Car stereos with sat nav generally come in the larger 'double DIN' size, as they have to integrate a colour screen to show you where you need to go. While it may be expensive, the Pioneer AVIC-F70DAB is one of the few units on the market to offer Apple CarPlay and Android Auto. It's an excellent stereo and combined sat nav that's packed with features. For around £650 the AVIC-F70DAB offers a seven-inch colour touchscreen, together with DAB radio and Bluetooth connectivity for phone calls and music. The Pioneer AVIC-F70DAB is also capable of playing CDs and DVDs.
DVD players
Some stereos offer in-car DVD features. Some of these feature a screen integrated into the unit, while others can power screens mounted elsewhere in the car, usually mounted in or on the front seat headrests.
It's worth pointing out that watching a DVD while driving will be distracting, and will land you in hot water with the police as a result. Car stereos with a DVD screen will need to be linked to your car's parking brake to ensure the screen is used legally.
It is fine for passengers to view DVD footage as long as the screen isn't in sight of the driver.
If sat nav is important to you the Clarion NX505E is also well worth a look. Like the Pioneer, the NX505E is a double DIN stereo that features sat nav. The NX505E has an AM/FM and DAB radio and can play CDs or DVDs. The NX505E also offers full music and hands-free Bluetooth capability. Although it lacks Android Auto and Apple CarPlay, the NX505EIt does feature Google's voice recognition technology, allowing you to do things like dictate navigation destinations – although we'd question how much you would use this feature in the real world. The Clarion NX505E has a recommended retail price of around £650, but we were able to find it for significantly less online.
If you don't want to replace your existing stereo
It may be that you are quite happy with the sound quality your stereo produces, but want to be able to access DAB stations. The Pure Highway 300Di allows you to do just that. For around £160, the clever Highway 300Di will turn your existing stereo into a DAB radio. The Highway 300Di has a small display that is mounted on your dashboard. This is connected to a larger unit that is fitted behind the dash, together with your existing stereo. The Pure Highway 300Di can also connect to Apple devices, playing music from your iPod, iPhone or iPad while charging them as well. It's a smart option for those wanting the benefits of DAB radio and Apple connectivity while keeping their existing car stereo set up.
Our car stereo top picks
Car stereo best buy (single DIN) -
Pure Highway H260DBi - Around £129
We were really taken with the Pure H260DBi, despite it being one of the cheapest models we tested. The Pure impressed us with its sheer range of functions, as well as its ease of use. The single DIN H260DBi has been on the market for a couple of years now, but it still blends great functionality with a stylish and simple design.
Car stereo best buy (double DIN) -
If you're after a larger double DIN car stereo, the JVC KW-V215BT is a great looking car stereo that offers all the features you can expect in this price range. It picked up digital radio stations well, connected to our phones effectively and was easy to use. Voice recognition is also a nice feature to have the option of using. The JVC KW-V215BT is packed with features and will bring a touch of modern design to car dashboards.
Car stereo best buy – big budget -
Pioneer AVIC-F70DAB - Around £650
The Pioneer AVIC-F70DAB offers everything you could possibly want in a stereo, and more. Its sat nav system is effective and easy to use, while Apple CarPlay and Android Auto make it one of the most up to date systems out there. The Pioneer is also an excellent stereo when it comes to playing music. If you're after a double DIN stereo and have the budget, it's the one we'd recommend.
For more information on DAB and what advantages it holds over traditional analogue systems, take a look at our digital radio guide.
Engine management light: top 5 causes of amber engine warning light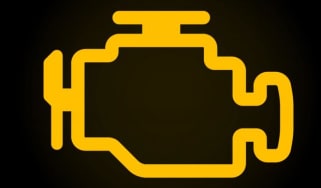 Engine management light: top 5 causes of amber engine warning light
Top 10 best electric SUVs 2022
Top 10 best electric SUVs 2022
Top 10 cheapest electric cars 2022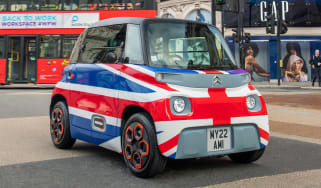 Top 10 cheapest electric cars 2022