Used Nissan Qashqai buying guide: 2007-2013 (Mk1)
The Nissan Qashqai practically invented the crossover class, offering a stylish and rugged alternative to the family hatchback
Now the Nissan Qashqai is a common sight on British roads, it's hard to remember just what a revolution it really was on its introduction in 2007. Not since the oft-maligned Matra Rancho of the early 1980s has a car blended butch SUV looks and economical engineering with quite such panache.
Nissan's masterstroke was offering the Qashqai with front-wheel drive and relatively small engines, so the adventurous-looking machine had fuel economy comparable to a family hatchback. Its junior-SUV shape also allowed impressive versatility, helping the Qashqai to become a fashionable alternative to the Ford Focus or Volkswagen Golf.
The latest generation of Qashqai was introduced in 2014, but the original still has much going for it and is often quite attractively priced. Thanks to its popularity, there's a wide assortment to choose from, too.
If the Qashqai didn't pioneer the 'crossover' breed, it certainly popularised it: many other mainstream carmakers soon launched their own rivals. As well as the Renault Kadjar – shares much of the Qashqai's structure – the Ford Kuga, Vauxhall Mokka and Skoda Kodiaq all came about following the success of Nissan's trend-setter.
Although it has the looks of a tough SUV, the Qashqai was very much designed to stay rooted firmly to the tarmac and feels barely different to a regular hatchback to drive. Although it isn't as sharp or responsive as a Ford Focus in corners, the steering is light and there's little body lean. Plus, thanks to its compact dimensions, parking and urban driving aren't as challenging as in a fully formed SUV.
Thanks to a slightly elevated ride height, those on board have a good view out, while a large glass area lends an airy, pleasant feel. The dashboard and interior plastics feel designed for durability rather than tactile appeal, but everything is well screwed-together. The seats may be a little hard for some, though, and rear occupants may find leg and headroom slightly restricted. The boot is generously proportioned, though – its 410 litres comfortably beats the Golf.
What is the best Nissan Qashqai Mk1 version?
The Nissan Qashqai was initially offered with 1.6 or 2.0-litre petrol engines, or a 1.5-litre diesel. A more powerful 2.0-litre diesel swiftly followed, only to be replaced by a lower-emissions 1.6-litre diesel in 2011. A six-speed manual gearbox was standard on most models, but the 1.6-litre petrol made do with five gears.
Those who need an automatic gearbox are best off with the 2.0-litre diesel. The conventional six-speed automatic it was teamed with was far nicer than the CVT available with the 2.0-litre petrol.
Although it was possible choose a four-wheel-drive Qashqai, few buyers did, preferring the extra economy that front-wheel drive offered. Those cars fitted with four-wheel drive don't feel massively different to drive – when the system is engaged using a dial on the centre console, it only sends power to the rear wheels if it detects a loss of grip.
The Qashqai range was updated in 2010, with a new front grille and headlights as well as a refreshed interior. Electronic stability control also became standard across the range. We reckon these later cars are worth seeking out if your budget allows.
Trim levels comprised of Visia, Acenta, Tekna at launch, with n-tec introduced by 2009. Standard kit included alloy wheels, air-conditioning and electric windows, with parking sensors welcome on the mid-range Acenta, as the Qashqai has fairly poor rear visibility. The range-topping Tekna still feels luxurious today, with heated leather seats, keyless entry, navigation and a popular panoramic sunroof.
Partnership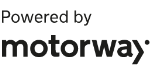 Need to sell your car?
Find your best offer from over 5,000+ dealers. It's that easy.
The Qashqai+2 arrived in 2008, answering calls for a seven-seat model, with a 20cm 'extension' to its rear cabin and the same engines and trim levels as the regular version. Unfortunately, the rearmost seats were fairly cramped, so only really suitable for children and they also reduced boot space to 150 litres when in use. It's a different story with them stowed, with the boot growing to 550 litres.
While £4,000 will get you an early model, our choice is the Nissan Qashqai Acenta with a 1.6-litre diesel, thanks to its healthy roster of equipment and blend of performance and low running costs.
For a cheaper alternative, the 2.0-litre diesel offers decent performance, but costs more to tax and run. Another tip is to try and find a Tekna version, as often their higher specification doesn't translate to higher used prices.
Running costs
With technology improving at a rapid rate, the Mk1 Qashqai now seems more expensive to run than when it launched. The 1.6-litre diesel is the most contemporary, with 62mpg and a £30 annual road tax bill still impressive. In contrast the 2.0-litre can manage around 40mpg and costs £210 in road tax.
Go down the petrol route and the 1.6-litre isn't overly thirsty (43mpg), but £185 road tax is steep, while the 2.0-litre is worth avoiding, with 35mpg and £230 in tax increasing to £295 with four-wheel drive fitted.
Unlike many SUVs, servicing is very reasonable, with prices of around £149 and £219 for minor and major services on a petrol, increasing to £159 and £249 for diesel models.
Other costs to factor in are a new cambelt for the 1.5-litre diesel every five years, costing a substantial £350, new brake fluid every two years for £30 and replaced coolant every three years, costing £65. Dealer supplied front brake pads and discs cost £55 and £131 respectively for a pair.
Nissan Qashqai Mk1: what to look out for
The original Nissan Qashqai doesn't have the best reliability record, regardless of its popularity. While its age should be taken into account, it came 147th out of 150 cars in the 2016 Driver Power customer satisfaction survey.
While inspecting a used Qashqai, look out for broken parcel-shelf fittings, rattles or groans from the rear suspension caused by worn shock absorbers and malfunctioning central locking key fobs. Also check for any signs of water leaks near the windscreen as the seals can fail.
Nine recalls were issued during the Qashqai's production run, with most addressing issues with the steering system. With pre-2009 cars potentially able to lose steering in some rare circumstances, it's important to check all recall work has been carried out.
Should I buy one?
With so many Qashqai's available, it's worth finding a desirable and well maintained example, and possibly considering a third-party warranty if its reliability record is a cause for concern. Potential issues aside, there's a lot to recommend, with the Qashqai being a good family car, so long as you don't often carry adults in the back, which is practical and good to drive.
New 2024 Dacia Duster arrives – popular budget SUV enters its third generation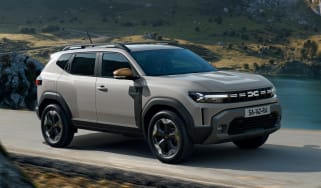 New 2024 Dacia Duster arrives – popular budget SUV enters its third generation
Best new car deals 2023: this week's top car offers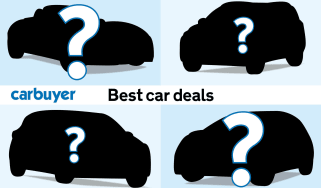 Best new car deals 2023: this week's top car offers
Top 10 best cars under £200 per month 2023/2024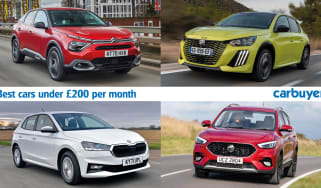 Top 10 best cars under £200 per month 2023/2024