Used Mercedes C-Class buying guide: 2007-2014 (Mk3)
A used Mercedes C-Class can be surprisingly affordable, despite offering the luxury, refinement and design quality it's legendary for
With its three-pointed star emblem being one of the most widely recognised corporate symbols on the planet, Mercedes is arguably the best known premium car manufacturer in the world. There's little doubt that its global fame has contributed to the huge popularity of its C-Class executive car – it's one of the best selling German cars, alongside its Audi A4 and BMW 3 Series compatriots.
Although the curvaceous and graceful latest generation of C-Class is getting a lot of attention from buyers, there's still plenty of reasons to plump for its predecessor. The Mk3 Mercedes C-Class (or 'W204' in Mercedes-speak) was well-received when it was first launched and has the all-round appeal to ensure it'll be a feature of our motoring landscape for many years to come.
One way the C-Class impresses is that every model came well equipped. There wasn't a third-generation C-Class sold without alloy wheels, Bluetooth connectivity or climate control. There was a broad range of engines, too, and a choice of saloon, estate or coupe bodystyles. All models are enjoyable to drive, while offering plenty of comfort and safety.
What is the best Mercedes C-Class Mk3 version?
The third generation of Mercedes C-Class was introduced in April 2007 as a four-door saloon, while an estate version followed towards the end of the year. The engine range opened with C180K, C200K, C280 and C350 petrols and C200d, C220d and C320d diesels, although SE models were restricted to the smaller engines. It's worth paying particular attention to the engine size when you consider a C-Class, as it can have a huge bearing on running costs.
Estate models usually cost a little more than their saloon counterparts and the C-Class is usually expected to have an automatic gearbox – cars with a manual tend to be worth considerably less.
The C-Class is a relaxing car to drive and one that's capable in corners but doesn't have the overtly sporting feel of a BMW 3 Series. Even the AMG-badged C-Class Sport is set up less firmly than either the BMW or the Audi A4 and is generally more comfortable on any road surface, while none of the engines is short on power.
The four-cylinder diesels are a little noisy, but economical and well-suited to long-distance trips and high annual mileages. The six-cylinder petrol and diesel engines are as appealing to listen to as they are to drive, with the C280 Elegance making a temptingly low-profile luxury express.
There's a huge range of adjustment for the front seats and you'll have no trouble finding a comfortable driving position. Tall rear passengers may find headroom a little tight, but the legroom is reasonable. At 475 litres, the boot of the saloon will take a lot of luggage, but the bootlid opening is a little obstructive and the optional folding rear seatbacks were added by surprisingly few buyers.
If you want more practicality, the estate is the answer, and possibly a better looking car than the saloon. Its boot is only 10 litres bigger than the four-door's, but the folding rear seats unlock 1,500 litres of luggage space if you need it and the tailgate can opened automatically from the key fob
Partnership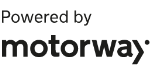 Need to sell your car?
Find your best offer from over 5,000+ dealers. It's that easy.
The C180K (K is for Kompressor, the German term for supercharger) is the entry-level petrol engine, with 0-62mph taking around 10 seconds. The C200d opens the diesel range and accelerates in much the same way. The C200K petrol and C220d diesel are both faster and without much of a fuel economy penalty. Moving up to the six-cylinder engines will reduce economy, though. The 3.0-litre C350d can't be expected to return more than 40mpg, while the C350 petrol will only beat 30mpg if you're very gentle with your right foot.
Although all the four-cylinder C-Class models came with a six-speed manual gearbox as standard, around 80% were chosen with the optional automatic gearbox. The automatic was upgraded from five to seven speeds over the years and the extra gears are worth seeking out for the improvements in fuel economy they brought. All six-cylinder versions were available with an automatic gearbox only.
It's quite possible that the popularity of the automatic gearbox was linked to the C-Class' peculiar parking brake design. Unlike a conventional handbrake, you activate it using a small fourth foot pedal to the left of the footwell and release it using a lever under the right of the dashboard. It becomes second nature once you're used to it, but can be a little awkward on manual cars if you're pulling away on a hill. Some models have a 'hold' function, though, which helps you to pull away smoothly. To operate this, you push the brake pedal sharply to activate the system; it then holds the car stationary until you next press the brake or accelerator.
Mercedes C-Class models
The range starts with the SE trim level, with air-conditioning, all-round electric windows, power-adjustable seats, Bluetooth, remote central locking and alloy wheels. The Elegance model ups the luxury, with an upgraded interior and some styling changes outside, while Sport models get a slightly more aggressive look, as well as lower and firmer suspension and sharper steering.
During its seven years on sale, the C-Class' trims and exact equipment lists changed numerous times, and in 2011 a mid-life facelift arrived, with changes to styling and improved efficiency and safety. In 2012, the trim levels were given new names, with Executive SE replacing SE, Elegance dropped in favour of AMG Sport and Sport swapped for AMG Sport Plus.
Our advice is to find a car offering the specification you need, and with so much choice out there, it might be best to avoid the SE models. You'll need to check on a test drive that you're happy with the stiffer suspension of the Sport model, however, as it can be uncomfortable on poor roads. It's also worth noting that many Mercedes advertised with leather seats are actually fitted with synthetic Artico leather, which is fine for most customers, but not quite as plush as genuine leather.
If you rack up a high annual mileage, the C220 or C250 CDI BlueEFFICIENCY diesels offer the best blend of performance and low running costs, with some later versions of the C220 CDI posting emissions figures low enough to qualify for £30 annual road tax.
The petrol C250 CGI can also be a great choice if you don't drive quite as much, with an impressive turn of speed, great refinement and reasonable economy. Regardless of whether you choose petrol or diesel, try to get an automatic gearbox, as it suits the character of the C-Class far better than the manual.
Running costs & performance
Expect around 36mpg from a C180K or C200K, which are both supercharged 1.8-litre petrol engines with 154 and 184bhp and hefty £230 and £270 annual road-tax bills respectively.
With six cylinders, the 201bhp 2.5-litre C230, 228bhp 3.0-litre C280 and 268bhp 3.5-litre C350 are silky smooth and get from 0-62mph in as little as 6.4 seconds, but return less than 30mpg and have even higher tax bills, with the C350 costing £500 each year.
The early C200 CDI and C320 CDI diesel engines have 134 and 221bhp and return around 40mpg, but have high CO2 emissions compared to newer models, so they cost at least £210 a year to tax. There's a big performance gap to consider, too, with the 0-62mph dropping from near 10 seconds to just 6.9 seconds with the six-cylinders.
Mercedes introduced BlueEFFICIENCY models in 2008, with a raft of upgrades aimed at lowering running costs without compromising performance. The C180K BlueEFFICIENCY was also unveiled, with a supercharged 1.6-litre boasting 154mph and returning around 40mpg, but still costing a significant £210 to tax. In 2009, Mercedes started to switch its focus to turbocharging for petrol engines, with the C250 CGI BlueEFFICIENCY, a 1.8-litre turbo producing an impressive 201bhp. It's a good engine, getting the C-Class to 62mph from rest in 7.4 seconds, without being more expensive to run than the C180K BlueEFFICIENCY.
In 2009, the C220 CDI and C250 CDI diesel models arrived, with 168bhp and 201bhp respectively, getting to 62mph in well under nine seconds, with fuel economy of 58.9mpg and 55.4mpg and road tax of £130 and £145 in BlueEFFICIENCY form. Mercedes also renamed the C320 CDI as the C350 CDI, while BlueEFFICIENCY was rolled out across the entire diesel range as standard, boosting the economy of the C200 CDI to 51.4mpg and the C350 CDI to 42.8mpg, with corresponding tax bills of £145 and £205 a year.
Standing almost separate from the rest of the C-Class range, the C63 AMG is a serious performance model fitted with a 6.2-litre V8 sending 451bhp to the rear wheels. Priced well above the rest of the range, the C63 also has much higher running costs: you'll need to budget for lots of premium unleaded and replacement tyres and brakes.
When choosing a C-Class model, it's also important to consider the effect various alloy-wheel sizes and trim levels have on economy, with some top trims having an impact on both fuel consumption and CO2 emissions.
Servicing & parts
Every 15,500 miles or once a year, you'll need to get your C-Class serviced, with work alternating between minor and major services, costing between £240 and £380 for nearly-new petrol models. Expect to pay around £20 more for diesels, while older cars are typically £230 or £350 for either.
Contrary to preconceptions, Mercedes main dealers sell parts at reasonable prices, with a set of front brake pads setting you back around £68 and matching discs around £130. Expect to budget less than £40 for a set of windscreen wipers. Happily for used buyers, every engine is chain-driven, so you don't need to worry about very expensive cambelt changes – although petrol engines will need a new set of spark plugs every 48,000 miles, costing around £150.
Mercedes C-Class Mk3: what to look out for
The Mercedes C-Class has performed well in our Driver Power customer satisfaction survey, coming 14th in 2010 and 2014, while its 101st position in 2016 shouldn't be considered too alarming, as it had already been out of production for two years by this time.
On a test drive, check the dashboard dials light up correctly, as the LEDs can fail, and ensure a used car comes with two sets of keys, as Mercedes replacement keys can be very expensive.
Eight recalls were issued for the Mk3 C-Class during its lifespan, but don't let this put you off, as many models have a similar amount. Reasons for remedial work range from software issues to potential but unlikely fuel leaks. The best advice is to check which recalls apply to the car you're considering and make sure any necessary work has been carried out.
Should I buy one?
While the BMW 3 Series is more fun along a twisty road, the C-Class appeals thanks to its comfort and classy styling. It feels particularly special with a six-cylinder diesel, offering an effortless blend of power and economy, and you don't have to sit in its comfortable front seats for long to conclude the C-Class lives up to Mercedes' reputation.
If you want to browse the latest deals on Mercedes C-Class, check out BuyACar.
Best new car deals 2023: this week's top car offers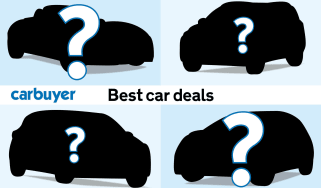 Best new car deals 2023: this week's top car offers
New 2024 Porsche Panamera – new looks, interior, and Turbo E-Hybrid model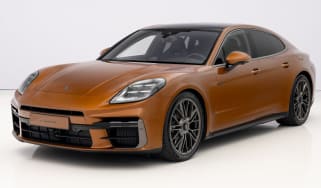 New 2024 Porsche Panamera – new looks, interior, and Turbo E-Hybrid model
New Nissan Juke goes electric – next-generation crossover previewed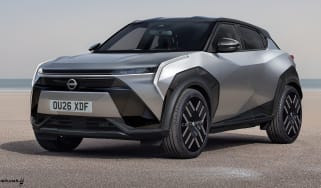 New Nissan Juke goes electric – next-generation crossover previewed