Used Ford Kuga buying guide: 2008-2012 (Mk1)
The Ford Kuga was a late arrival to the booming crossover class, but that didn't stop the Focus-based small SUV becoming a sales hit
The Ford Kuga crossover was the automotive behemoth's response to the Nissan Qashqai, which arrived just a few years earlier and thoroughly shook up the car-buying habits of customers not only in the UK, but across Europe. It might seem unthinkable today, but there was a time when we only drove hatchbacks, saloons, estates and big off-roaders. The advent of stylish, often front-wheel-drive, crossovers based on smaller cars has changed that forever.
With a handsome design, a range of punchy engines borrowed from the Focus and the same fun handling as other Ford models, the Kuga looked like a worthy competitor, only let down by its surprisingly limited rear space and small boot.
It shared some genes with the Land Rover Freelander, but the Kuga was tuned for the road, so don't be fooled by the standard four-wheel-drive system fitted to early models, which only sends power to the rear wheels if the front tyres start to slip. By 2008, a front-wheel-drive-only version had arrived, with a detuned 2.0-litre diesel aimed at economical driving.
Which is the best Ford Kuga Mk1 version?
Ford is known for its expansive line-ups, but the Kuga arrived with just Zetec and Titanium trim levels and only one 2.0-litre diesel engine, with 134bhp. In late 2008 the aforementioned front-wheel-drive version hit the market, along with a 197bhp 2.5-litre five-cylinder turbo petrol engine, adapted from the one used in the Ford Focus ST. It sold in small numbers, making it rather rare. Buyers could choose the 2.5-litre with a manual or automatic gearbox, but four-wheel drive was standard.
In June 2010, a 160bhp version of the 2.0-litre diesel was introduced and the entry-level 2.0-litre saw its power grow to 138bhp. For style-conscious Kuga buyers, an Individual trim arrived, boasting 19-inch alloy wheels, tinted rear windows, roof rails and a styling kit. All Kugas were fairly well kitted out, with air-conditioning, keyless start and alloy wheels.
The desirable Titanium trim added automatic headlights and wipers, cruise control and part-leather seats. Ford also added the Titanium X, with luxuries including a panoramic sunroof, heated front seats and a power-adjustable driver's seat.
While an ST-engined Kuga is a tempting proposition, the 2.5-litre is definitely best avoided, with eye-watering running costs and depreciation worries being two very good reasons to choose a diesel. These facts are compounded by the fact the diesel is also better for towing and off-roading.
If you aren't planning on leaving the tarmac, or regularly towing a heavy trailer, our pick is the front-wheel-drive 2.0-litre diesel, which has much lower running costs and feels just as good to drive. If, however, you do often tow a heavy caravan or horsebox, the 160bhp four-wheel-drive is probably worth the higher costs. You're better off sticking with the manual gearbox for similar reasons, with the automatic affecting running costs negatively, too.
Running costs, maintenance & parts
The star of the show here is the 2.0-litre diesel (with 134bhp, or 138bhp in later cars) with front-wheel drive and a manual gearbox. Expect a tax bill of £185 from its CO2 emissions of 156 to 159g/km, while claimed fuel economy is 46mpg. Of the diesels, only the automatic 161bhp Titanium X is significantly dearer to run, with tax costing £230 annually and economy standing at 41mpg.
Partnership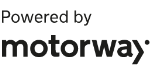 Need to sell your car?
Find your best offer from over 5,000+ dealers. It's that easy.
Of course, the 2.5-litre automatic with four-wheel drive is a different beast altogether, with 27mpg fuel consumption and CO2 emissions of 244g/km, along with a considerable £500 annual tax bill.Like most Fords of the era, servicing is every year or 12,500 miles, whichever happens first and alternates between minor and major services. Head to a Ford service department and these will cost between around £160 and £230, depending on the version.
Kugas that hit 10 years of age or rack up 125,000 miles require a new cambelt, at a significant cost of around £300, so if the car you're looking at is beyond one of those points, it's very important to check the work has been carried out. Careful owners should also aim to have this work done after around eight years or 100,000 miles, and have the water pump replaced at the same time (costing around £150) so paperwork to this effect can be the sign of a well looked-after car.
Other maintenance costs include fresh brake fluid every two years, along with new engine coolant every 10 years, costing roughly £40 each. It's worth budgeting around £100 to have the air-conditioning system maintained every few years, too.
What to look out for
Only one recall has been issued for the Kuga, involving cars with a 2.0-litre diesel engine built between November 2008 and March 2009. The problem concerned the brakes, with the possibility of a hard brake pedal and increased stopping distance. It's important to ensure remedial work has been carried out if the Kuga you're looking at is one of the cars affected.
Apart from this, the Kuga hasn't suffered from widely reported reliability issues, just some niggling faults. There are some pieces of trim around the cabin that could have been higher quality and the rear light seals can perish, allowing water in. While not a major issue, the alloy wheels can also corrode quickly and start to look shabby and squeaking window seals can also be an annoyance.An average score for reliability in our 2014 Driver Power owner satisfaction survey is cause for some concern, as is a 108th-place overall position out of 150 models.