Used Audi Q5 buying guide: 2009-2017 (Mk1)
Aspirational, stylish and high-quality, the Audi Q5 now looks good value
Mid-size SUVs have always been hot property, none more so than the Audi Q5, darling of the upmarket suburbs since its launch in 2009. It was an immediate success, not least because many thought its Audi Q7 stablemate was just a little on the large side. As a rival to the BMW X3, the Q5 offered a high driving position and off-road chic combined with the cool, sharp styling that characterises Audi's most enduring designs.
It wasn't cheap, though, and by virtue of its desirability, it held onto its value tenaciously. Only now are secondhand Q5s available in sufficient numbers for it to start looking like a buyer's market, and the choice of affordable examples has never been greater.
Follow our guide to find the best used Audi Q5 for you.
Audi Q5 history
The very first UK Audi Q5s, many of which were demonstrator cars, arrived late in 2008, with the 2.0-litre TDI 170 and 3.0-litre TDI diesel engines to choose from, as well as the rarer 2.0-litre TFSI and 3.2-litre FSI petrol engines. The 2.0-litre TDI was upgraded to more powerful 180 status in October 2009, with the high-spec S line model being introduced at the same time and an even better equipped S line Plus coming a year later.
The Q5 was facelifted in October 2012, with a few tweaks to the styling inside and out, while stop-start technology was introduced to improve fuel economy and CO2 emissions. The engines received more power at the same time, while the 3.2-litre FSI petrol was replaced by a supercharged 3.0-litre TFSI, and a 310bhp SQ5 TDI high-performance diesel model was introduced at the top of the range.
Which is the best Audi Q5 model for me?
Whichever Q5 you buy, you can be assured of the very highest quality, and nowhere is this more evident than inside. The materials feel great, the dashboard is well laid-out and the whole car feels intelligently designed. If you find a Q5 with a glass roof, you'll find that light pours in, creating a very pleasant travelling environment.
There are no disappointing Q5 engines: even the smallest 2.0-litre TDI offers impressive performance and does so while maximising economy. The 3.0-litre TDI is usefully powerful, even more so in the sporty SQ5 model. A manual gearbox is only available with the smaller engines, but it's superb, while the automatic is also good, but not quite as reliable.
All Q5s are very well equipped, with every model enjoying climate control, electronic stability control and electric windows all round, as well as heated, power-adjustable door mirrors and at least 17-inch alloy wheels. To this the SE adds leather, an upgraded multimedia system, three-zone climate control and rear parking sensors. Wheel size is upgraded to 18 inches and automatic lights and wipers are fitted, too. S line is the sporty-looking offering, with 19-inch alloys, sports seats, xenon headlights and special body styling.
Every Q5 uses the quattro four-wheel drive system – as yet Audi hasn't offered a front-wheel-drive version. Also, the biggest wheel and tyre combinations can really affect comfort: 18-inch wheels offer the best blend of looks and a cushioning ride.
The earliest Q5s are now over seven years old, but even these are sought-after secondhand and finding a bargain can involve some travelling. Most Audi Q5s tend not to accrue especially high mileage – cars that have covered over 12,000 miles a year ought to be cheaper than lower-mileage cars and can make a good buy, as with these cars low mileage is less important than good condition and an impeccable service history.
Only one in 10 Q5s has a petrol engine and most of these have covered low mileage and are worth similar money to an equivalent diesel of the same age. The big petrols are rare and can seem rather arbitrarily priced. Only one in six diesels are the bigger six-cylinder engine and they tend to be priced higher to reflect that.
Running costs, maintenance and parts
The smaller 2.0-litre petrol engines have to work the hardest and struggle to improve on 33mpg, while CO2 emissions of 195 grams per kilometre mean a £270 yearly road tax bill. The 3.2-litre FSI petrol is less economical, but this is more because of a surplus, rather than any lack of power. It can still achieve 30mpg, though, but road tax is £295 a year.
The greater pulling power that the 2.0-litre diesel engines offer makes itself apparent in their fuel economy figures, which range from 42mpg for the TDI 170 to 46mpg for the TDI 180 – and at £185 a year, this model has the lowest road-tax rating in the range. The powerful 3.0-litre diesel does well to range from 37-44mpg, depending on specification and wheel size, with road tax from £210 to £270 a year.
Insurance ratings range from group 20 for the entry level 2.0-litre diesel to group 35 and above for the 3.0-litre diesel and SQ5 models. We always recommend getting an insurance quote before making a buying decision.
The servicing schedule for some Q5s is variable – a dashboard indicator warns when it's due and this will happen at most every 24 months or 19,000 miles. However, many low-mileage users went for the other option: a service every 12 months or 10,000 miles. Services alternate between minor and major, costing around £300 and £350 respectively for a 2.0-litre or £350 and £390 respectively for six-cylinder models.
Q5s over three years old benefit from fixed-price servicing. For 2.0-litre cars, costs are around £190 to £310 for the minor and major checks, or £230 to £400 for larger-engined cars. After three years, the brake fluid needs changing every second year, at a cost of around £70.The 2.0-litre cars will need their cambelt replaced every 140,000 miles or five years and this costs £600 if the car is over three years old. An air-conditioning service is worth carrying out every couple of years to maintain effectiveness – it costs £90.
What to look out for
Top-notch Audi build quality has helped most Q5s remain free of major faults, but there are certain trouble spots worth looking for.
If the front suspension creaks over bumps, this is often due to worn ball joints, and even low-mileage cars can suffer. This can cause the steering to feel vague.
The gearchange action of the manual gearbox can feel notchy – but this isn't necessarily anything to worry about. However, we've heard of the control unit for the S tronic automatic transmission failing suddenly and this can be costly to repair.
Stone chips and frequent jet-washing can lead to paint flaking from outer wheelarch lips and corrosion setting in, so check carefully.
Water pumps can be fragile: some in the earliest six-cylinder Q5s and can fail before reaching 10,000 miles. Be wary of older, higher-mileage Q5s where it hasn't been renewed.
Recalls
The Q5 is a generally reliable car, but it has been subject to two recalls. In February 2010, a recall was issued that affected every Q5 built until May 2009 and concerned an interior trim component that could detach during airbag activation in an impact, potentially causing passenger injury. A retaining clip was fitted to resolve this issue.
The second recall was issued in August 2012 and affected Q5s built between January and July 2012 and equipped with a glass roof panel, which was found to have a potential risk of shattering in very cold conditions. Recalled vehicles received a replacement panel.
Alternatives
The mid-size SUV class is crowded and the Q5 has many rivals all vying for the same customers. The BMW X3 is perhaps the Q5's biggest rival, offering a similarly sporting character and a slightly more involving drive, if not quite as much style. The Land Rover Freelander is the most off-road-capable of them all, but lacks some of the classiness of the German cars, inside and out. The Volvo XC60 has an agreeably subtle image, is safe and family friendly and a little cheaper to buy, despite being a thoroughly capable car, while the Volkswagen Tiguan is very accomplished, even if it doesn't have as strong an image as the Audi.
Verdict
The desirability of the Q5 seems assured for a long while yet. When it was launched, the available supply was thoroughly outstripped by demand and potential buyers tired of waiting. As a result of this, values of nearly-new examples skyrocketed, setting a precedent for high resale values that has taken a long time to subside. To this day, there are precious few bargain Q5s out there, but with age prices have naturally reached a more affordable level. And when a car is built to such high standards as the Audi, age doesn't really matter.
In fact, Q5 owners ranked it 11th for build quality out of 150 cars surveyed in our 2016 Driver Power satisfaction survey. However, a poor 142nd-place showing in running costs dragged the car's overall position in the survey down to 87th overall. If you buy wisely, though, a well-maintained Q5 with one of the more sensible engines costs little more to run than any other car in its class.
New 2020 Kia Stonic SUV: prices and specs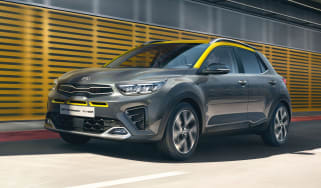 New 2020 Kia Stonic SUV: prices and specs
Updated Jaguar XF launched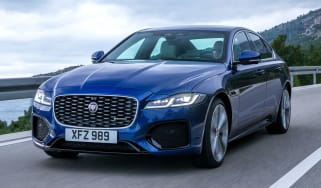 Updated Jaguar XF launched
Updated Peugeot 5008 starts at £29,585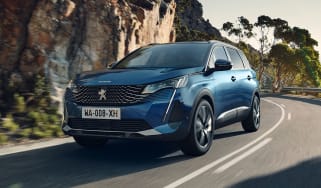 Updated Peugeot 5008 starts at £29,585