Used Nissan X-Trail buying guide: 2007-2014 (Mk2)
Strong build quality and a sense of rugged durability make the second-generation Nissan X-Trail a tempting secondhand buy
The Nissan X-Trail got posh (and some might even say soft) in 2014 when the third-generation model launched, with looks that mirror those of the smaller Nissan Qashqai. That's good news for those after a second-generation X-Trail, though, as the new version has somewhat overshadowed the capable and appealing Mk2 car.
The second-generation X-Trail was launched in 2007 and, while it isn't as quiet on the road as some newer SUVs, it's still pretty car-like to drive. High ground clearance and tough underbody protection make it more adept off-road than many 4x4s, too. Speaking of which, early X-Trails were available with either front or four-wheel drive, although four-wheel drive became standard on later cars, so most used examples are four-wheel drive.
Inside, the X-Trail's dashboard design is unlikely to win any prizes for its radical nature and there are a few too many scratchy plastics, but everything feels pretty well screwed together and built to last. Front-seat occupants get plenty of space and those in the rear enjoy reasonable (if not exceptional) head and legroom. The large 630-litre boot impresses, though, and handy sliding drawers under the boot floor are great for storing fragile or expensive items out of the way.
Nissan X-Trail Mk2 history
The X-Trail was launched in 2007 with four engine options. The 138bhp 2.0-litre and 168bhp 2.5-litre petrols were rare choices, though, so most secondhand X-Trails feature one of the 2.0-litre diesel engines, which produce either 148 or 170bhp.
Manual and automatic gearboxes were offered with all the engines, but note that the 2.5-litre petrol automatic has a CVT gearbox, which isn't that nice to use. Also be aware that post-October 2010 148bhp diesel X-Trails are automatic-only.
Nissan initially offered the X-Trail in a slightly confusing range of trims, but Trek cars are least well equipped. The X-Trail range then rises through Sport, Sport Expedition, Sport Expedition Extreme, Aventura, Aventura Explorer and Aventura Explorer Extreme trims. Such easily confused names can work to your advantage, though, as dealers may not know exactly which model they have, and you could well find an under-priced Aventura model.
Still, even with a lower spec, equipment is reasonable for a car of this age: Trek X-Trails come with Bluetooth connectivity, air-conditioning, all-round electric windows, remote central locking and alloy wheels. Although individual trims vary slightly depending on model year, Sport cars generally included a more advanced four-wheel-drive system, larger alloy wheels, cruise control and a panoramic sunroof; Aventura cars come with sat nav, a reversing camera and bright xenon headlights.
Nissan mercifully simplified the trim levels when it facelifted the X-Trail in October 2010, bringing it line with the rest of the Nissan range. That means later entry-level cars are badged Acenta, mid-range ones wear the n-tec+ logo and Tekna trim tops the range.
Nissan X-Trail Mk2: running costs:
The X-Trail was designed before fuel economy and CO2 emissions became the top priorities they are now, so don't expect it to match the running costs of contemporary SUVs. The petrols are – as is to be expected – pretty thirsty, managing between 29 and 32mpg. Road tax is £270 a year for the 2.0-litre petrol and £270 or £500 for the 2.5-litre, depending on exact spec. Diesel X-Trails return between 38 and 40mpg and cost £270 a year to tax. The 2010 facelift brought improvements in economy and CO2 emissions, so expect an extra 4mpg or so and slightly cheaper tax from these cars.
Servicing is required annually or every 12,500 miles (whichever comes first), but Nissan's fixed-price servicing deals should mean costs are easy to budget for. Servicing a petrol X-Trail costs £159 or £249 depending on whether it's a minor or major service, while diesels are £179 or £279. Brake fluid requires replacement every two years (at £30) while fresh coolant is required at 62,500 miles and 100,000 miles; this should cost £60 from a Nissan dealer. All prices are correct at time of writing.
A new set of brake pads is about £65 from a Nissan dealer, or £50 or so from an independent garage. Brake discs, meanwhile, are £180 or £85 depending on where you have them fitted, and a new set of windscreen wipers should set you back about £30. All the X-Trail's engines are chain-driven, so there's no timing belt to worry about replacing.
Which is the best Nissan X-Trail version?
Unless you're really hankering after a petrol SUV, the X-Trail makes most sense as a diesel and these models dominate the classifieds, anyway. The 148bhp diesel has reasonable performance (it takes 10.9 seconds to go from 0-62mph), but seek out a 170bhp diesel if you can, as its fuel economy is hardly any worse and the extra power makes it easier to live with. All X-Trails are pretty well equipped, but Tekna and Aventura cars feel significantly plusher.
Nissan X-Trail: what to look out for
Even towards the end of its time on sale, the X-Trail maintained its strong reputation for reliability, coming 22nd out of 150 cars in our 2013 Driver Power customer satisfaction survey – although as can be reasonably expected, it had dropped to 178th place out of 200 cars in the 2015 poll.
Known weak spots include the cruise control randomly disengaging, so make sure to check this doesn't happen on a test drive. There have been some reports of gearbox problems, but the manual was never that nice to use, so a notchy gearshift doesn't necessarily signify an issue.
Something else that might appear to be a fault but probably isn't: the X-Trail's ignition can be tricky to turn on, while cars with keyless go can also be slightly fiddly to start: don't be surprised if you have to jiggle about the steering wheel against its lock and wiggle the key or the starting knob backwards and forwards to get it going. This isn't as annoying as it sounds once you get used to it, though.
Being a relatively hefty SUV means the X-Trail can need new brakes quite frequently, with some owners reporting warped discs. Try to feel for any judders from the brake pedal during a test drive. As is almost always the case, be aware that diesel cars can suffer from a blocked diesel particulate filter (DPF) if they're used predominantly for short trips.
The X-Trail is a pretty capable tow car, with a maximum capacity of 2,200kg. Be wary of cars with tow bars, though, as they may have had a hard life; also look out for any damage incurred during off-road adventures, inspecting under the car if you can.
Nissan issued five recalls for the X-Trail over the course of its life. Steering problems cause three of these, with cars built between November 2006 and July 2009 needing work. Similar issues surfaced on cars built between March and June 2007, and again with X-Trails made in the 12 months between August 2010 and August 2011.
A fault on cars built between March 2007 and April 2008 concerns hazard-warning lights that may not work on a trailer when the engine is switched off. Finally, some diesels built between December 2006 and April 2012 were recalled due to engine insulation materials that could get too close to the turbocharger and smoulder as a result.
This may sound like a bit of a catalogue, but this number of recalls is not unheard of by any means, and all cars should have been tracked down and fixed by now. Check the relevant paperwork to find out if a car you're looking at has been affected and attended to if required, and consult the DVSA's recall checker tool for more information.
Alternatives:
The Toyota RAV4 and Honda CR-V were the Mk2 X-Trail's closest competitors, as both are reasonably rugged Japanese SUVs with car-like driving characteristics. Our used buying guide for the CR-V is well worth a look if you're after this sort of car. The Volvo XC60 is plusher and more comfortable than the X-Trail, though this was a more expensive car when new, and it continues to be so on the second hand market.
New electric MG4 hatch to start at £25,995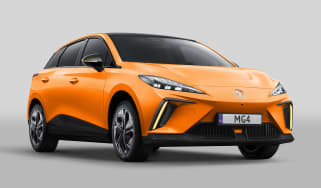 New electric MG4 hatch to start at £25,995
Kia EV4 SUV to take on the Volvo XC40 Recharge
Kia EV4 SUV to take on the Volvo XC40 Recharge
Best new car deals 2022: this week's top car offers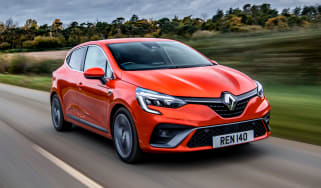 Best new car deals 2022: this week's top car offers