Used Mazda3 buying guide: 2009-2014 (Mk2)
With all the virtues of a Ford Focus or Vauxhall Astra, the less common Mazda3 makes a refreshing alternative
Blending in with the crowd is difficult to avoid when you're looking at medium-sized family cars, but the reliable, good-to-drive Mazda3 is a lot more individual than many of its rivals.
Mazda's second-generation 3, on sale in the UK from 2009 to 2013, was mechanically based on the Ford Focus, but partially thanks to low-key marketing and Mazda having a far smaller sales network, the Mazda3 sold in just a fraction of the Ford's numbers. It's a much-overlooked car and a bit of a hidden used gem.
In reality it does everything a Focus can do, while you're not as likely to see a dozen of them every time you pop to the shops. Second-hand demand isn't exactly overwhelming, either, which means that the Mk2 Mazda3 is an even better used deal.
Follow our buyer's guide to find the right Mazda3 for you.
Mazda3 Mk2 history
This second generation of Mazda3 arrived in the UK in May 2009, as a four-door saloon and five-door hatchback. Trim levels were S, TS, TS2 and Sport, while engines were 1.6-litre petrol and diesel, 2.0-litre petrol or a 2.2-litre diesel, which could have 148 or 182bhp. A very powerful 256bhp 2.3-litre petrol engine was soon available in the Mazda3 MPS.
Standard was a five or six-speed manual gearbox, with a five-speed automatic available as an option on some petrol cars.
Special editions named Tamura and Takuya were introduced in 2010, with the range being heavily revised in spring of 2012. Here, the nose styling was refreshed, sound insulation improved and standard equipment increased. The steering was also modified to increase feedback for more driver appeal, while a Sport Nav trim was introduced with standard sat-nav. The Mk2 came to the end of its career and was replaced by the current Mk3 in January 2014.
Which is the best Mazda3 model for me?
Least popular was the saloon version – it was a little quieter inside to travel in than the hatchback, but lost much of that car's practicality and as a result is avoided by most. We'd only advise you to buy a saloon if the deal is worthwhile, or if you'd simply prefer one!The 1.6-litre petrol engine offers only moderate performance, but the 1.6-litre diesel strikes a reasonable balance between economy and performance. We think the 2.2-litre diesel is the one to have – it's muscular yet economical.
Every Mazda3 is well equipped, coming with air-conditioning, electric front windows and remote control central locking. TS models add dual-zone climate-control air-conditioning, alloy wheels and electric windows in the back. TS2 spec adds a heated front windscreen, cruise control and automatic headlights and wipers; the Sport model also has heated sports seats and rear parking sensors. Sport Nav models have sat nav as standard.
As the Mazda3 has a rather firm ride, we recommend you put it to the test before you buy, and check that you're comfortable while you're at it – some high-mileage drivers have said that the seats could be a little more supportive.
Some Mazda3s have lived their lives on the motorway, and these 100,000+ mile examples are the cheapest on the market, with 1.6-litre petrol models being the least expensive of all. The diesels don't go for a lot more, though, even if they're rarer – diesel Mazda3s of this generation are outnumbered 2 to 1 by petrols.
Partnership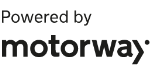 Need to sell your car?
Find your best offer from over 5,000+ dealers. It's that easy.
Buyers will find that a 20,000-mile 2012 (62-plate) 1.6-litre petrol Tamura, a 30,000-mile 2012 (12-plate) 1.6-litre diesel TS2 or a 50,000-mile 2011 (11-plate) 2.2-litre diesel Sport will all occupy the same price point. Only one in 10 Mazda3s is an automatic, and a lot of the very rare saloons have this transmission.
Running costs, maintenance and parts
The 1.6-litre petrol isn't thrilling to drive, but it is at least economical, with 44mpg possible. Even the 2.0-litre petrol automatic returns a reasonable 37mpg, while the powerful 2.3-litre MPS drops the figure to 29mpg. Thriftiest is the 62mpg 1.6-litre diesel, while the grunty 2.2-litre diesel can deliver 50mpg.
The 1.6-litre petrol and diesel models are the least expensive for insurance cover, running between groups 13 and 18, while the sporty MPS model carries the burden of a group 34 insurance rating.
Servicing for the Mazda3 is due every 12,500 miles or 12 months; the MPS can only go 9,000 miles between check-ups. Expect to receive a bill of between £180 and £400 for each visit, depending on the work due. The 1.6-litre diesel has a cambelt, which needs changing every 10 years or 125,000 miles – a job which costs around £700 if changed at the same time as a full service. All other engines are chain-driven.
Brake fluid will also need changing every two years or 25,000 miles and coolant after 10 years or 125,000 miles.
What to look out for
The Mazda3 is fairly trouble-free, mechanically, with niggly and relatively inconsequential issues being all that most owners face.
The Bluetooth system has been reported to have trouble pairing with some phones, and in certain cases a dealer can update the car's software to resolve the issue. However, the oldest models may be incompatible with the latest phone software.
There's a rubber cover over the boot-release button, which dries out and cracks, resulting in water entering the electronics and causing further problems.
Headlamps are effective on main beam, but some drivers have reported disappointment with the dipped-beam performance. This isn't an issue that the installation of upgraded bulbs will resolve.
Recalls
Only two recalls have yet been issued for the Mazda3, the first in February 2009 and affecting diesel cars built from December 2006 to November 2008. It related to a defective engine management computer which would fail, leading to unnecessary revving and smokiness.
The second was announced in July 2011, affecting Mazda3s built in 2008 on which the windscreen wipes could possibly fail. It was rectified by a wiring modification.
Alternatives
The most obvious rival to the Mazda3 is the Ford Focus, which is more readily available and covers a broader price spectrum. It's an immensely capable car, offering a rewarding driving experience. Like the Focus, the Vauxhall Astra is available in a huge choice of bodystyles, trim levels and engines.
The top-ranking rival for reliability is the Toyota Auris, although it perhaps isn't the most interesting car in the world. The Volkswagen Golf will always be popular with its classy image and top-notch build quality, while the value champions are the Kia Cee'd and Hyundai i30. The stylish Peugeot 308 is also worth a look, as is the high-tech Honda Civic.
Verdict
Not everybody wants to look the same, and the Mazda3 makes an individual choice among the medium-car masses.
It offers a decent drive, appealing looks and has a feeling of substance to it. Some rivals are more efficient and some less expensive to run, but the Mazda3 generally offers a painless ownership experience.
Whether it's shopping, commuting or long holiday trips away, the Mazda3 will cope with whatever you throw at it, and now looks a great-value secondhand proposition.
New 2024 Porsche Panamera – new looks, interior, and Turbo E-Hybrid model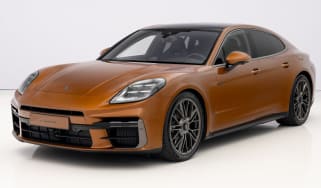 New 2024 Porsche Panamera – new looks, interior, and Turbo E-Hybrid model
Best new car deals 2023: this week's top car offers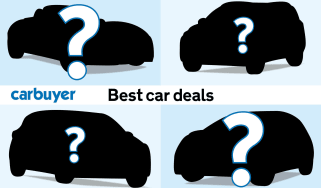 Best new car deals 2023: this week's top car offers
Toyota Yaris Cross updated for 2024 – new tech, trim and hybrid option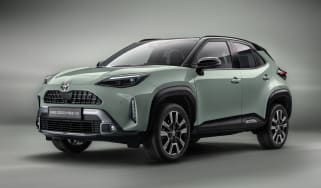 Toyota Yaris Cross updated for 2024 – new tech, trim and hybrid option