Used Renault Clio buying guide: 2013-present (Mk4)
Stylish, fun, comfortable and frugal, the latest Renault Clio makes a fine secondhand buy
It's hard to believe that the Renault Clio has been available in the UK for 25 years now. It's been a real success story for the French carmaker, quickly making a name for itself as a stylish and charming supermini.
The latest Mk4 version is easily the best yet. The Clio has evolved to look more eye-catching than ever, its engines have grown more efficient and there are more personalisation options available now than ever before. There really is a Clio for almost everyone.
It's now been on the market as a new car for long enough that second-hand prices are starting to look very enticing. Follow our guide to confidently find the right Clio for you.
Mk4 Renault Clio history
First arriving in UK showrooms in February 2013, the fourth-generation Renault Clio had a choice of 0.9-litre turbo or 1.2-litre petrol engines, or a 1.5-litre dCi diesel, and for the first time would only be available as a five-door hatchback, with concealed handles on the rear doors for a coupe-like appearance.
Initial trim levels were Expression, Expression+, Dynamique MediaNav and Dynamique S MediaNav, with a sporty-looking GT-Line joining the range in June 2013 as a less powerful alternative to the frenetic 197bhp Clio RS.
A diesel automatic using an eDC dual-clutch gearbox was first made available in October 2014, with a GT-Line appearance pack made available for Dynamique models in January 2015.In November of that year the Clio received a facelift and raft of improvements – the Expression+ model was renamed Play with a DAB digital radio now standard and all models now equipped with the R-Link multimedia system.
Which is the best Mk4 Renault Clio model for me?
Contrary to what you might expect, the smaller 0.9-litre petrol is actually a far perkier and more enjoyable engine than the 1.2-litre, thanks to its turbocharger. It's more sophisticated and up-to-date and will cost more than the 1.2-litre, but it's well worth the extra outlay. If you're likely to cover a higher mileage, the economical 1.5-litre dCi diesel is excellent, with plenty of power and commendable smoothness.
Every model has a Bluetooth phone connection, central locking and electric windows on the front doors. Expression+ cars also feature air-conditioning and alloy wheels, while the Dynamique MediaNav boasts a seven-inch touchscreen infotainment system.
At the top of the range, the Dynamique S MediaNav benefits from climate-control air-conditioning, rear parking sensors, power-folding door mirrors and electric rear windows. Further options that were available on Dynamique models include heated seats, a glass roof and a rear parking camera.
The price-leading Expression and Expression+ cars were largely ignored when new and there are few available second-hand as a result. The majority of used Clios are Dynamiques, with the least expensive examples now wearing an average of 40,000 miles. The 0.9-litre petrol engine is in the greater demand than the 1.2-litre and values reflect this.
Only a third of all Mk4 Clios sold thus far have been diesels and these tend to be more expensive than petrols. If you're specifically looking for an automatic, you'll find that only a quarter of Clios are so-equipped – and these tend to be the most expensive on the market.The Renaultsport cars are very sought-after and their values have held well – prices will vary depending on mileage, condition and history, though.
Running costs, maintenance and parts
The Clio is by and large an inexpensive car to run. The most economical version is, unsurprisingly, the 1.5-litre dCi diesel, the ECO version of which can achieve an astounding 88mpg. Even the automatic diesel still returns 76mpg. All diesel Clios are road-tax-exempt thanks to their low CO2 emissions.
Partnership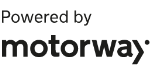 Need to sell your car?
Find your best offer from over 5,000+ dealers. It's that easy.
The petrol Clios are economical, too – the 0.9-litre engine extremely so, returning up to 60mpg in ECO form. Even the blisteringly quick Renaultsport can return 44mpg, and will only sting you for £145 a year in road tax.
It does cost rather more to insure than the others, though, sitting in group 29, compared to the 1.2-litre model, which starts in a lowly group 4, making it a sound choice for first-time drivers.
Servicing on all models falls due every two years, or at a maximum of 18,000-mile intervals. The first service costs around £170, after which they alternate between minor and major visits, costing £190 and £290 respectively. Additional costs include replacing the brake fluid every three years at around £60 and changing the coolant every five years or 90,000 miles, at a cost of about £100.
The sophisticated 0.9-litre TCe engine is chain-driven, while the diesel and 1.2-litre petrol engines have a cambelt that'll need replacement every six years – a £450 job. On the diesels this task needs to be performed before 90,000 miles, while 72,000 miles mustn't be exceeded before it's changed on the 1.2-litre petrol.
An air-conditioning service is suggested every two years and costs £90.
What to look out for
The latest Clio is built to a far higher standard than any previous version, and major mechanical faults are few based on reports we've received since the car went on sale.We recommend that you check any Clio you're considering scrupulously for condition. A lot spend their lives in urban environments, so look carefully for poorly repaired body damage including localised paintwork repairs on the bumpers.
Many Clios have served as first cars for inexperienced drivers, so look for evidence of kerb damage on the wheels and uneven tyre wear, which could point towards a hard life of fast cornering and mischief on roundabouts.
Also ensure that any Clio you consider has had its initial service performed by a Renault dealer. It's at this service that a second round of post-production checks are performed.
Recalls
When a Clio visits an official Renault workshop for service and maintenance work, it'll also be checked for outstanding recall work. There have been two announced for the Mk4 so far, both of which relate to the braking system.
The first, in August 2014, concerned 20,000 cars built from November 2012 to July 2014, with cars recalled due to a fear of brake fluid leaking from chafed and worn-through hoses. This fault also triggered a second recall in July 2015, this time broadened to include almost 50,000 cars built between March 2013 and April 2015.
Alternatives
There are no shortage of choices in the supermini class, with cars to suit all tastes. The Clio is an extremely appealing model, but not without rivals.Those looking for good value in a modern, up-to-date shape would be wise to consider the Vauxhall Corsa, which is a great all-rounder if not excelling in any specific area. The same is true of the Peugeot 208 – it's a huge leap forward over the previous 207 and a little more stylish than the Vauxhall.
The current Mk6 Ford Fiesta has been around for a long time now, but is still at the very top of the class for driver appeal, as well as being plentifully available and well equipped. The Volkswagen Polo is the classiest choice, offering exemplary build quality and a quiet, comfortable drive, while the more affordable Skoda Fabia has similar appeal and uses much of the same technology.
Taking the spoils for reliability are the dependable Toyota Yaris and Mazda2. They're also efficient and inexpensive to run, if not offering the last word in driving excitement.
Verdict
There seems little reason to doubt the Mk4 Clio's owner satisfaction – our Driver Power survey in 2016 saw it romp home to a 21st-place finish out of 150 cars evaluated. This was no doubt helped by its remarkable eighth-place finish for running costs, while handling, ride quality, seat comfort and driving ease were also praised.
Reassuringly, reliability was rated well, at 44th out of 150 cars, while for build quality the Clio was ranked 53rd overall. It seems that Clio owners generally really enjoy their cars.And this echoes the findings of our road tests, where the Clio was praised as an enjoyable car to drive, with great economy and and a well designed, generously equipped interior. It's a marked improvement over previous cars to carry this badge, and a sign that Renault itself is taking the future very seriously.
Although the Clio has not yet been around long enough for either giveaway deals or bargain-basement status, there can be no denying that it still represents great value as a nearly-new buy.
Engine management light: top 5 causes of amber engine warning light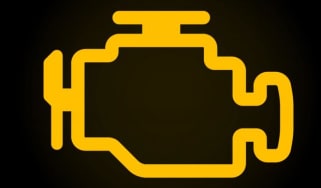 Engine management light: top 5 causes of amber engine warning light
Best new car deals 2023: this week's top car offers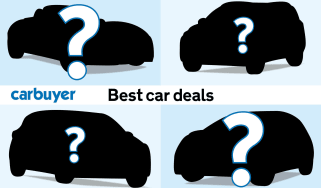 Best new car deals 2023: this week's top car offers
Top 10 best cars under £200 per month 2023/2024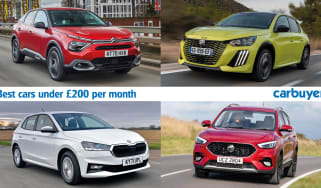 Top 10 best cars under £200 per month 2023/2024