Used BMW X1 buying guide: 2009-2014 (Mk1)
The very capable first-generation BMW X1 can now be found for a fraction of the cost of the latest model
An all-new second-generation BMW X1 is now in British showrooms and it's a very impressive machine. That doesn't mean that the original has lost its appeal though. Indeed, the original X1 is now all the more attractive at second-hand prices.
Still offering BMW desirability, excellent reliability and modern, efficient engines, the Mk1 X1 now looks good value. While the latest model is better looking and more spacious, the first X1 still delivers a great driving experience and an upmarket SUV image.Follow our buyer's guide to find the right BMW X1 for you.
BMW X1 history
First appearing in the UK in December 2009, the X1 came with a 2.0-litre diesel engine with three different power outputs. In the 18d it produced 143bhp, the 20d had 177bhp and the 23d had 204bhp, the latter of which was four-wheel-drive only. The two other models could be chosen with rear or four-wheel-drive.
The first cars were SE spec and an M Sport joined in January 2011. Greater economy was offered by the 163bhp xDrive20d EfficientDynamics version later that year, claiming 119 grams per kilometer in CO2 emissions. In June 2012 the X1 range was facelifted, with interior improvements and tweaks to the exterior styling. New Sport and xLine trim levels were also introduced, as was an eight-speed automatic gearbox.
At the same time, xDrive23d was replaced by the 218bhp xDrive25d while the 20d saw a power increase to 184bhp. A new entry-level 116bhp sDrive16d diesel was introduced in March 2013, as was a new 2.0-litre petrol engine, both of which could be chosen in rear-wheel-drive sDrive and 4x4 xDrive forms.
Which is the best BMW X1 for me?
The vast majority of X1s have been fitted with the 2.0-litre diesel engine, with petrol examples being thin on the ground, though the latter are worthy of consideration if you don't do high mileages annually.
The 16d is markedly less powerful than other models, and while the 18d is a decent compromise, the 20d strikes the best balance between economy and power. The less commonplace 23d and 25d are very fast and make excellent motorway cruisers.
The manual and automatic gearboxes are both very good. Four-wheel-drive saps economy but we recommend it if you plan to use the car for towing. It also provides greater security on loose and wet road surfaces.
It's worth noting that not all X1s have Bluetooth as standard and the official BMW kit costs a hefty £650 to retro-fit. If the car you're looking at doesn't have it, you'll need to install an aftermarket kit. Also, you may wish to rethink if you expect to carry three adults in the back – the rear seats are rather lacking in space and legroom.
M Sport X1s are fitted with firmer sports suspension, although the standard setup was a no-cost option. However, it's not always obvious whether that option was taken up by the original owner, so we recommend a pre-purchase test drive to make sure you're happy with the ride quality, especially on cars with larger wheels.
Every model has dual-zone climate control, electrically operated windows front and back, rear parking sensors and stereo functions operated through a multifunction steering wheel. xLine models also feature leather trim.
A smattering of X1s have spent their life on the motorway, accumulating high mileages in the process. These will be the least expensive cars on the market, and assuming they have been properly maintained, can be a good buy.
Cars with an automatic gearbox have are more expensive and they account for about half of the cars on the market. Petrol cars are scarce and asking prices can vary dramatically. The 23d and 25d are also rare and can be quite expensive.
Running costs, maintenance and parts
Two-wheel-drive sDrive20d cars are the most economical, managing between 53mpg and 62mpg, an improvement over the four-wheel-drive versions. Depending on the model they can also attract a low road tax rating of just £30 per year. Petrol sDrive20i models can achieve around 40mpg but will cost £180 per year to tax. Insurance group ratings run from 22 to 28.
The X1 follows BMWs usual variable servicing system where maintenance intervals are due based on data that's displayed on the dashboard. Don't expect servicing to be any less frequent than every two years, though, with something between 15,000 and 20,000 miles elapsing between maintenance visits.
Costs are tricky to predict and will vary depending on what's due at the service but a typical bill is £300. No X1 engine has a cambelt to worry about, but the brake fluid will need to be replaced every two years at a cost of £61.
What to look out for
The only mechanical fear stems from the engine timing chain, which in a few cases has failed, causing severe damage to the engine. Make sure that the car you're looking at has a full BMW service history.
Some owners have reported feeling vibration through the steering wheel but this seems to be a characteristic of the car.
As is common practice with BMW, the X1 has run-flat tyres as standard. Replacements cost around a third more than conventional tyres, though the difference is getting smaller with time. Nevertheless, it's worth checking that any car you're looking at has tyres with plenty of tread left to reduce the likelihood of a big bill in the near future.
Recalls
There has been four recalls for the first-generation BMW X1. The first was announced in July 2012 and concerned a risk of losing steering power assistance. It was followed in April 2013 by another campaign to address the risk of heat-damaged battery cables causing the engine to cut out.
A third recall was initiated in July 2013 and affected not just the X1 but also cars from the 1 and 3 Series and Z4 ranges, each of which could potentially suffer clutch failure. July 2014 saw the most recent recall, it focussed on a reported fault with the engine's variable valve timing system.
Alternatives
Of all the compact premium SUVs the closest rival to the X1 is the Audi A3. It's efficient and beautifully designed machine, with the usual top-notch Audi quality and attention to detail, but was only launched in 2012 so prices are higher than the BMW.
The Range Rover Evoque is another stylish alternative. If anything it's even more image conscious than the BMW or Audi, whether this appeals is a matter of taste. It can't boast quite the superlative quality of the Audi, but there's a far broader used choice available.
The Volkswagen Tiguan is a more affordable choice, with some terrific engines, decent economy and excellent VW build. It's a little uninspiring to drive and to own. As another alternative, the Ford Kuga may be short on brand appeal, but it offers dynamics and driving enjoyment in the same order as the BMW and is very well equipped, while costing markedly less than the 'premium' Germans.
Verdict
The BMW X1 is a well built, desirable compact luxury SUV with engaging road manners and the promise of decent economy. It's a very expensive choice brand new, but after the first owner has absorbed the initial hit of depreciation, it looks rather appealing on an 'Approved Used' sales forecourt.
The best to buy are post-facelift models from 2012 onwards, with notable improvements in build quality and interior fit and finish which make the X1 a really nice place in which to spend time. It's a car you can run without too much fear of constant expenses, too. Although servicing is costly the intervals are generous, while reliability and safety are commendable, too.
With the compact luxury SUV market booming, there's no likelihood of prices suddenly crashing, so if you fancy this kind of car, the time to buy is now.
Updated Peugeot 5008 starts at £29,585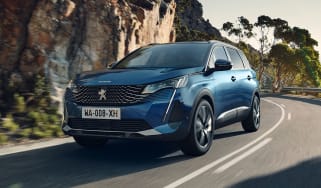 Updated Peugeot 5008 starts at £29,585
Cupra Formentor SUV review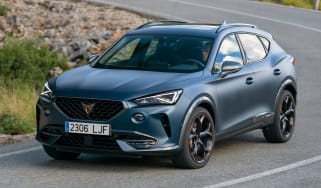 Cupra Formentor SUV review
2020 Volkswagen ID.3 hatchback: base model starts at under £30k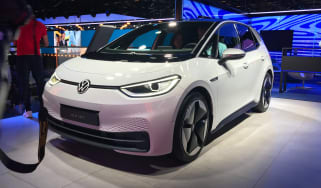 2020 Volkswagen ID.3 hatchback: base model starts at under £30k