Used Peugeot 208 buying guide: 2012-present (Mk1)
With chic looks and a grown-up feel, Peugeot's latest supermini is an attractive used buy
After Peugeot spent a good few years in the supermini doldrums, the Peugeot 208 marked a welcome return to form for the French company. Here was a car that harked back to the great-driving small cars of Peugeot's past, but was also brim-full of technology and boasted the five-star safety rating that offers families so much reassurance.
We liked it enough to crown it Best Supermini in our 2015 New Car awards. And now, with increasing numbers of 208s reaching the used market, its appeal is broader than ever.Follow our guide to finding the best 208 for you.
Peugeot 208 history
The debut of the 208 was in June 2012, with three and five-door hatchback bodystyles available from launch. Engines were 1.0, 1.2, 1.4 and 1.6-litre petrol or 1.4 and 1.6-litre diesels, each of which could be chosen with a five or six-speed manual gearbox, while an EGC automatic was available only with the 1.6-litre diesel.
CO2 emissions are low on most models: the 1.4-litre HDi diesel emits 98 grams per kilometre, or just 87 grams in e-HDi form, with stop-start technology. The 1.6-litre HDi, meanwhile, was available with 92 or 115bhp.
In April 2013, the Peugeot 208 GTi hot hatchback went on sale, powered by a 200bhp 1.6-litre petrol engine. This became the basis for a special edition marking the 30th anniversary of the original 205 GTi and 100 examples of this 208bhp version were made available in November 2014.That was also the year the 208 enjoyed an early-life facelift, with improvements to safety technology, updated exterior styling and greater engine efficiency. A sporty GT model was also introduced, incorporating some of the GTi's visual appeal, but not its power or associated running costs.
Which is the best Peugeot 208 for me?
None of the engines attract the attention of our 'AVOID' stamp – even the three-cylinder 1.0-litre petrol offers more fun than you might imagine. We're not keen on the rather jerky EGC automatic gearbox though – stick with the manuals unless you really have no choice.
The cheapest models in the range wear the Access badge and feature more than just the bare minimum of equipment: you get electric front windows, cruise control and remote control central locking. The Access+ model adds air-conditioning and power-adjustable heated door mirrors.
The Active model has alloy wheels, a touchscreen multimedia entertainment system, Bluetooth phone connectivity and a split-folding rear seat, while the luxurious Allure upgrades the air-conditioning to dual-zone climate control and adds automatic lights and wipers. It's distinguished externally by privacy glass and extra chrome trim, while the oddly-named Feline also offers 17-inch alloy wheels, sat nav and DAB digital radio as well as a panoramic roof.
Peugeot 208s tend not to be bought with really high mileage in mind, so few examples are showing more than 30,000 miles on the clock yet. If you do find a high-mileage example, it'll likely be priced considerably lower than less travelled cars.
There are plenty of lower-mileage examples and prices are very reasonable. Diesels are priced slightly higher than petrols and there are fewer of them around, as about two-thirds of 208s are petrol-powered.
Partnership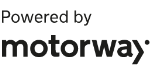 Need to sell your car?
Find your best offer from over 5,000+ dealers. It's that easy.
Automatics are also seldom found: about 97% of 208s were ordered with a manual gearbox, so cars with the EGC automatic tend to be expensive owing to their scarcity.
Running costs, maintenance and parts
Fuel economy is one of the 208's greatest attributes. While the 1.4-litre e-HDi wins the outright economy battle with a headline figure of 83mpg, the 1.0-litre petrol – a cheaper car to buy – can still manage 65mpg. That 1.0-litre petrol and all the diesels are exempt from road tax thanks to very low CO2 emissions.
Even the rapid 1.6-litre GTi can manage 48mpg and its road tax isn't too bad considering its performance, at £130 a year. The GTi is more expensive to insure than the rest of the range, though, sitting in insurance group 20, compared to between 5 and 15 for most 208s.
Every petrol 208 will need an annual service, or once every 20,000 miles if this is more frequent. For diesels, the mileage interval is 12,500. Services are alternately minor or major, with discounted servicing available from Peugeot dealers after four years.
In an unusual move, many Peugeot dealers also offer you the choice of having maintenance performed using pattern parts rather than 'Original Equipment' (OE) items, which will bring down costs.
All 208 diesel engines are fitted with a timing belt, which will need replacing after 10 years or 112,500 miles, while brake fluid will need changing every two years and engine coolant every four years or 80,000 miles.
What to look out for
Peugeot 208 issues tend to be niggling ones, but there are a few things that are worth looking out for to avoid early costs in your ownership.
Owners have reported that the touchscreen multimedia system in some models can occasionally freeze for no apparent reason. Switching it off and on on again can wake it up – but not always.
Some owners have found that the front brake pads – and occasionally discs – can wear out more quickly than expected. Check the condition of the brakes on any car you consider buying.Occasionally, the handbrake can stick on, sometimes because of a sticking brake cable. Otherwise there's a possibility that the handbrake shoes have seized onto the interior of the rear discs.
Some front shock absorber top mounting bushes fail, leading to a knocking noise from the front suspension.
Drivers of some 208s have found that the clutch has worn and needs replacing after as few as 25,000 miles. Check that the clutch feels as you would expect it to on any car you test-drive.The standard Peugeot wiper blades are made from quite a hard material and can judder across the screen. Certain aftermarket options, including wiper blades from Bosch, seem to be better.
Recalls
The 208 has been the subject of seven recalls so far in its career. The first was launched in July 2012 and concerned the operation and locking of the bonnet. The next recall was in September that year, focusing on the braking system.
Glitches with the ESP system saw 14 specific cars recalled in December 2012 and there was a campaign to investigate and rectify a potential fuel leak in February 2014. At the same time, the first of two recalls concerning the suspension of the were announced, the second of which was launched in May 2014, connected to the possible failure of subframe mountings.
Alternatives
There's a long list of great supermini alternatives on the market, and although they all have their virtues, your final choice might well depend on personal taste when it comes to image and style. Our favourite in this class is the Ford Fiesta. It's cheap to buy and run, the engines are excellent and it's terrific to drive. Best of all is that there are so many to choose from.
The Volkswagen Polo is a very classy choice. It's a little more costly – its superb German build quality helps to keep used values high, but it's the kind of dependable, comfortable car you're always pleased to see on your driveway.
A great value choice is the Kia Rio. Used examples will still be covered by the balance of one of the best warranties in the business. The interior is roomy and the looks are appealing, too. The Renault Clio is another good-value proposition and the improved Mk4 version (available from 2013 onwards) is a stylish, well-built machine with a spacious cabin.
The Vauxhall Corsa is another household name and the latest model is a stylish, well-built small car with a mature feel to it. It too offers strong value for money and there are plenty on the market, but it specialises more in ease-of-use than driving fun.
Verdict
The Peugeot 208 is the most popular car that the French brand markets in the UK. It's the latest in a long line of sought-after Peugeot superminis, and is the best for a long time. Its performance in our annual Driver Power owner satisfaction survey may not seem stellar – it came 84th out of the 150 cars surveyed – but very few factors were seen as below average and none were unacceptable.
Crucially, it was praised for its low running costs, reliability and good ride quality, which are important factors in this kind of car. Combined with the sheer breadth of the range, the attractive prices of used examples and its playful character, we rate the Peugeot 208 as a great second-hand buy.
Now is a good time to get behind the wheel of a nearly-new 208. As used car stock levels rise, prices are likely to be more flexible as dealers fight to get cars out of the showroom and onto the road. It's a buyer's market.
Engine management light: top 5 causes of amber engine warning light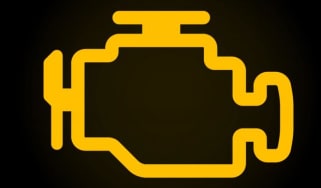 Engine management light: top 5 causes of amber engine warning light
Best new car deals 2023: this week's top car offers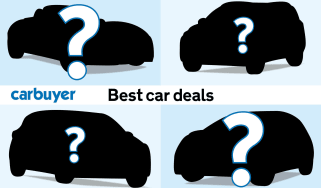 Best new car deals 2023: this week's top car offers
Top 10 best cars under £200 per month 2023/2024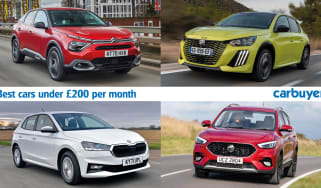 Top 10 best cars under £200 per month 2023/2024