Used Mazda MX-5 buying guide: 2005-2015 (Mk3)
Very few used cars offer the same combination of enjoyment and affordability as the Mk3 Mazda MX-5
When the original Mazda MX-5 first arrived in 1989, the motoring press and driving enthusiasts were bowled over by its fun handling and affordable price. Previous small convertible sports cars had often been poorly built, expensive, disappointing to drive or all of the above, but here was a well engineered and fun model almost anyone could enjoy.
While the Mk1 MX-5 is now a modern classic and the Mk2 is also showing its age, the Mk3 MX-5's decade-long lifespan from 2005 to 2015 means most prospective owners should be able to find one within budget that still feels modern. This is even more likely now the all-new MX-5 has been out for a few years, taking attention away from its predecessor.
The MX-5 has a long list of attributes, but nobody is likely to buy one if they aren't attracted to its fun driving experience. Every control from the communicative steering to the short-throw gearbox combines perfectly with the taut suspension and responsive engine to serve up an involving drive. On-paper performance figures suggest the MX-5 isn't hugely quick, but being small and low makes it feel fast and the modest engines mean running costs aren't too extortionate.
Petite dimensions mean there are only two seats and they're snug enough that you'll need to enjoy your passenger's company. Once cocooned inside, the driving position is excellent and you can always put down the roof to make it feel far more light and airy. There are some hard plastics on show, but it still feels sturdy. You don't buy the MX-5 for its boot space, but its 150-litre luggage volume is on par with that of a small city car.
Think of an MX-5 and you'll probably imagine a fabric soft-top, but the folding metal hardtop Roadster was also very popular in the UK. It makes the MX-5 feel more secure and boosts its appeal in the depths of winter, so Roadsters command a premium on used forecourts and will appeal to anyone who parks on the street overnight.
Mazda MX-5 Mk3 history
The Mk3 MX-5 was launched in August 2005 with the choice of 124bhp 1.8-litre and 159bhp 2.0-litre petrol engines. The 2.0-litre only cost an extra £1,000, so most went for it – although some MX-5 purists (it's a car that inspires devoted followers) argue the lighter, smaller engine makes the car more enjoyable to drive. Going from 0-62mph takes 9.4 seconds with the smaller engine or 7.9 with the 2.0-litre – however both need to be worked quite hard if you want to exploit the MX-5's performance. The folding metal hardtop Roadster went on sale in October 2006.
Mazda released several different trim levels for the Mk3 MX-5 (including a few special editions), but all cars come with air-conditioning, electric windows and alloy wheels. Sport cars have leather seats and a six-speed manual gearbox (a five-speed was standard), while 2.0-litre cars could be ordered with an automatic gearbox – although few customers did so. Icon cars and those with the Option Pack have plenty of appealing extras, including an upgraded fabric roof.
Mazda MX-5 Mk3: running costs
Considering the amount of fun on offer, the Mazda MX-5 is incredibly cheap to run. Claimed fuel economy is 37-40mpg depending on engine and gearbox, while road tax is the only noteworthy expense, at £220-280 a year. Insurance should be pretty affordable, as the MX-5 sits in groups 21-28 out of 50.
Partnership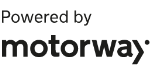 Need to sell your car?
Find your best offer from over 5,000+ dealers. It's that easy.
Service costs are also reasonable, with a minor service coming in at around £150 and a major being £250 – although be warned every fifth service sees the spark plugs (and other parts) changed, bumping the cost up to around £400. The brake fluid and air-conditioning need replenishing every two years and this should set you back around £50 and £70 respectively.
Once the MX-5 gets to four years old, its coolant needs replacing. Choosing standard coolant means this job will cost you £80 and see you right for another two years, or you could spend an extra £60 or so on long-life coolant, which doesn't need changing for 11 years or 125,000 miles. Both engines are chain-driven, so there's no cambelt to worry about changing.
A new set of brake pads costs about £70 from a Mazda dealer, while discs and pads together are £140 – although you can reduce these prices significantly by shopping around independent garages. Mazda asks a punchy £50 for new windscreen wipers, which can be picked up for about £15 independently.
What is the best Mazda MX-5 version?
There isn't really a bad MX-5 model out there, although whether you want the folding metal hardtop should partly be dictated by where you park the car overnight. Try a 1.8-litre MX-5 and a 2.0-litre car and see which you prefer. The smaller engine will help keep costs down even further, but many are drawn to the extra punch of the 2.0-litre. No MX-5 is badly equipped and its cheerful nature means you don't really miss any absent extras. Look around to see if you can find an underpriced example of one of the myriad special-edition MX-5s.
Mazda MX-5: what to look out for
MX-5s are known for their brilliant reliability, so most gremlins are minor and rarely crop up – this is a car that came 17th out of 150 cars for reliability in our 2016 Driver Power customer satisfaction survey, even as it ended production.
Check fabric roofs carefully for signs of damage, including the frame and rear window. Although the folding mechanism is hand-operated, make sure it latches into place securely and folds back easily. Look out for any signs of damp or mould all around, as this can indicate a leak. Similarly, check the Roadster's folding metal hardtop works perfectly, as repairs to this can be expensive.
Although a low power output means the MX-5 is pretty easy to drive, its sporty nature means some may have been crashed. Look for uneven gaps or signs of misalignment between sections of the bodywork, as this tends to give away poorly repaired cars.
Check the windscreen carefully for any damage, as the extra strength it has to provide due to the lack of a solid roof means cracks aren't uncommon.
The MX-5's alloy wheels can suffer from peeling lacquer, so negotiate a discount if you spot this flaw – although many were repaired under warranty. A couple of other cosmetic niggles: rust on the brake discs is a known foible of the MX-5, but it doesn't affect stopping power, while a loose seatbelt mechanism indicates neither a high-mileage car, nor an unsafe one – it's just an annoying problem that crops up on some examples.
Reassuringly, the third-generation MX-5 has never been recalled by Mazda.
Alternatives
At this budget, other two-seater convertibles will either be older, in poor condition or come with excessive mileage, making the MX-5 something of a unique prospect. Its closest rival is the Toyota MR-2, but this went out of production in 2006, a year after the Mk3 MX-5 launched. The BMW Z4 is faster and has a nicer interior, but even if you can find a cheap example in good condition, it's significantly more expensive to run than the MX-5. Other alternatives include the Audi A3 Cabriolet (which is nowhere near as enjoyable to drive and also costs a lot more) or a MINI convertible (although the same drawbacks apply here, too).
Engine management light: top 5 causes of amber engine warning light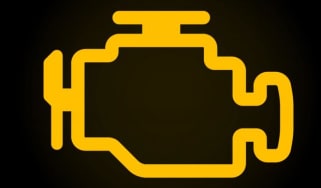 Engine management light: top 5 causes of amber engine warning light
Tesla Cybertruck finally delivered: specs, prices and UK availability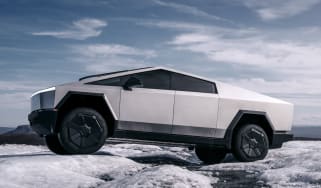 Tesla Cybertruck finally delivered: specs, prices and UK availability
Best new car deals 2023: this week's top car offers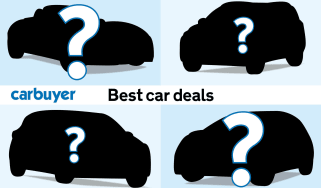 Best new car deals 2023: this week's top car offers