Used Toyota RAV4 buying guide: 2006-2013 (Mk6)
Toyota's practical, family-friendly compact SUV is an excellent secondhand choice
First appearing in 1994, the Toyota RAV4 sought to prove that a compact four-wheel-drive car needn't be any less appealing to drive than a small hatchback. It immediately proved a success and is now in its fourth generation, having in the intervening years grown into a larger, more practical vehicle with the emphasis on everyday versatility.
Offering space for five in comfort, a high driving position and useful boot, the RAV4 is a powerful force in the compact SUV class, taking on such capable rivals as the Nissan Qashqai, Nissan X-Trail, Ford Kuga and Volkswagen Tiguan. Against these, its major virtues are its reliability and typically high Toyota build quality. It's also easy to live with, with a classy, upmarket appeal.
The third-generation is now an appealing used proposition, with much of the latest model's ability but at a far lower asking price. Our buyer's guide will help you to find a Mk3 RAV4 to suit you.
Toyota RAV4 Mk3 history
The third-generation RAV4 first became available in UK dealers from February 2006 with 2.0-litre VVT-i petrol or 2.2-litre D-4D diesel engines. Petrol cars were offered with a choice of five-speed manual or four-speed automatic gearboxes, while the diesel was six-speed manual only. The diesel engines were available in '140' (134bhp) or '180' (175bhp) variants.
A higher-specification XT-R edition was introduced in January 2008, followed six months later by a sporty 2.2-litre D-4D SR180 model. After September 2009, an automatic gearbox was made available with the 2.2-litre D-4D diesel, the power of this engine being boosted to 148bhp. At the same time, the 2.0-litre VVT-i petrol engine was replaced by a more efficient 2.0-litre Valvematic petrol, offered with four-wheel drive and a CVT automatic gearbox or front-wheel drive and manual transmission.
There was a facelift in 2010 that updated the styling, while trim levels were simplified to just XT-R and SR, with the former gaining an increased standard specification.An all-new fourth generation RAV4 went on sale in 2013.
Which is the best Mk3 Rav4 for me?
This generation of RAV4 was only offered as a five-door, with the 2.2-litre diesel engine being by far the most popular engine choice. It's fuel-efficient, but has plenty of pulling power and is the pick of the bunch for long-distance cruising. The manual gearbox is more enjoyable to use than the conventional automatic, while the 'V-matic' CVT-type automatic gearbox is jerky and best avoided.
Every RAV4 features alloy wheels, heated mirrors, air-conditioning and electric windows. XT4 models also have an electric sunroof and dual-zone climate control as well as a multifunction steering wheel and leather trim. Range-topping XT5 models add sat-nav, cruise control, automatic exterior lights and windscreen wipers plus heated front seats.
The sporty SR180 has its own unique exterior trim and is distinguished by 18-inch alloys on run-flat tyres – this means it rides more firmly than other editions.
While stability control was standard equipment on most RAV4s, it wasn't available even as an optional extra on the on the entry-level XT3 until March 2007.
Before plumping for a RAV4, it's worth checking your parking arrangements; its tailgate is hinged to the driver's side rather than the roof and this can make it harder to open fully in tight parking spaces.
Partnership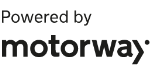 Need to sell your car?
Find your best offer from over 5,000+ dealers. It's that easy.
Petrol-engined entry-level XT3 models are the cheapest, most of which will have covered less than 70,000 miles – higher-mileage cars should cost appreciably less. Around one in three RAV4s has either a CVT or conventional automatic gearbox.
Running costs, maintenance and parts
The RAV4 is a fairly large, heavy car, but 2.2-litre D4-D 150 models can manage 48-49mpg, while also being cheapest for road tax (£145-£180 depending on the exact model). Worst for economy is the 2.0-litre VVT-i petrol – expect no more than 32mpg from this. The petrol-engined cars can cost up to £290 a year for road tax, too.
A service will be due every 12 months or 10,000 miles on all models. Services are minor, major and 'major+' and alternate, with the latter necessary every four, six or eight years depending on specification. Prices for service work will vary between dealers.
Every RAV4 engine is chain-driven, so there are no timing belts to replace. The brake fluid, though, should be renewed every second year and it's advised that the air-conditioning system is cleaned every year and fully serviced every two years. The engine coolant should be drained and renewed every 10 years.
What to look out for
The RAV4 is a generally robust car, although we've heard reports of head gasket failure on the diesel engine. As a precaution, check the engine for misfires and look for evidence of an off-white emulsion build-up on the underside of the oil-filler cap. Also check that the engine temperature remains constant once it's been running for a while.
Oil consumption can be very high before Toyota deems there's a fault with an engine – as much as a litre per 1,000 miles is not unheard of.
Failure of the dual-mass flywheel has been reported on occasion, so feel for engine vibrations and listen for metallic jingling noises from under the bonnet at idle.Many owners find the headlamp light output disappointing and replace the bulbs with aftermarket items. Osram 'Nightbreaker' bulbs are a popular choice.
Recalls
Four recalls have been announced so far for the Mk3 RAV4. Cars from February 2009 to January 2010 were recalled in February 2010, as in some cases the throttle pedal would stick and not return to the idle position. Some RAV4s built before August 2010 were found to have a faulty rear suspension arm, this was addressed in a recall issued in September 2012.
There was a recall in 2012 for cars built between September 2006 and December 2008 because of a short circuit in one of the electric window switches, while most recently RAV4s built up to November 2008 were recalled in April 2014 due to faulty airbags.
Alternatives
There are a great number of compact SUVs vying for buyers' attention – the Nissan Qashqai being a very popular choice. It's a very easy car to drive and its user-friendliness makes it a family favourite. It's slightly smaller than the RAV4, but if you need more space, Nissan also offers the larger X-Trail.
The Honda CR-V is a very easy car to live, but a bit on the bulky side and a little ponderous to drive. The Ford Kuga is much more fun to drive, offers tremendous value and there are plenty on the market to choose from. The classy Volkswagen Tiguan is efficient, well equipped, highly capable and built to an extremely high standard. The Volvo XC60 is often overlooked, but as a safe, stylish and very well equipped family SUV, it's well worth a look.
Those who are drawn to the off-road potential of the RAV4 should also consider the Land Rover Freelander 2. It has a desirable image and superb off-road ability that far surpasses that of most rivals. It does have a few reliability question marks, though.
Verdict
The Toyota RAV4 is a very capable family car – comfortable and easily driven on the road while surprisingly accomplished on rough terrain, too. The RAV4 excels as an all-purpose adventure vehicle, and the best models to choose for an active life are the torquey diesel-engined cars with four-wheel drive. This gives plenty of pulling power and traction in wet and muddy conditions.
There are some compact SUVs that offer more driver appeal, some that are more and even some that are more reliable. But few offer such a strong all-round package as the RAV4, and the Mk3 is a very attractive used car buy today. It's a little more expensive than some of its rivals due to the way new examples hang onto their value, but in the case of the RAV4, you really do get what you pay for.
Best new car deals 2023: this week's top car offers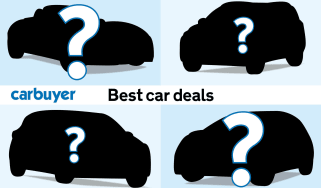 Best new car deals 2023: this week's top car offers
New 2024 Porsche Panamera – new looks, interior, and Turbo E-Hybrid model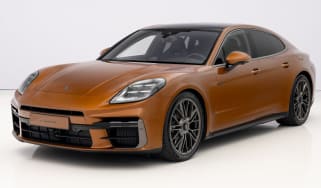 New 2024 Porsche Panamera – new looks, interior, and Turbo E-Hybrid model
New Nissan Juke goes electric – next-generation crossover previewed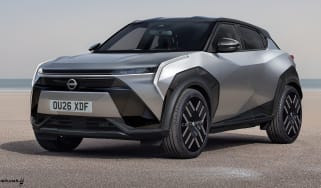 New Nissan Juke goes electric – next-generation crossover previewed