Used Vauxhall Insignia Sports Tourer guide: 2009-2017 (Mk1)
The underrated Vauxhall Insignia Sports Tourer estate suffers from heavy initial depreciation, making it an excellent used buy
Modern drivers expect a lot from their cars in terms of comfort, economy, practicality and value for money. The Vauxhall Insignia does well in all those areas, but falls down in one crucial regard that's hard to quantify: image. Although it's a lot better than the Vectra it replaced and cuts a relative dash, the Insignia has always been seen as a somewhat dowdy choice – but that's great news for second hand buyers, as it's a veritable used bargain.
The hatchback Insignia is perfectly decent, but the larger 540-litre boot of the Insignia estate (dubbed Sports Tourer by Vauxhall) adds extra carrying capacity as well as – to some eyes – greater aesthetic appeal, so it's this version we'll concentrate on here.
The Insignia loses out to its biggest rival - the Ford Mondeo - when it comes to outright driver involvement, but it's a very comfortable car and won the coveted European Car of the Year award in 2009. Its popularity with company-car fleet managers is partly down to its proficiency as a motorway cruiser and partly down to the price advantage it's always held over the Mondeo. Because of this, two, three and four-year-old former fleet Insignias are plentiful, and most will have been maintained to a high standard.
The Insignia Sports Tourer's comfortable seats, good equipment roster and extensive engine range all appeal and, while it's some way off rivals from Audi and BMW in terms of interior quality, it feels very well built inside.
Vauxhall Insignia Sports Tourer: history
The Insignia hatchback was launched in January 2009 with 1.8-litre, turbocharged 2.0-litre and 2.8-litre V6 petrol engines, as well as a 2.0-litre diesel available with either 128 or 158bhp. The Sports Tourer estate came along in March with the same engine line-up.
A month later, the 136bhp 1.6-litre ecoFLEX diesel was launched, which offered lower, tax-friendlier CO2 emissions, boosting the car's appeal to company-car drivers. A performance-orientated four-wheel-drive, twin-turbocharged 321bhp VXR 2.8-litre petrol Insignia arrived at the same time, although this is a bit of an enthusiast's car.
A 1.4-litre turbocharged petrol engine arrived in May 2011 and a late-2013 facelift improved comfort thanks to revised steering and suspension, as well as modernising the radiator grille, headlights and infotainment system.
A 118bhp 2.0-litre diesel was made available with the facelift, and while this engine is road-tax-free in the hatchback model, it attracts a £30-a-year bill in the Sports Tourer. A 168bhp turbocharged 1.6-litre petrol engine was launched at the same time. The Vauxhall Insignia Country Tourer estate was also unveiled with the facelift; this came with four-wheel drive, as well as a raised ride height and price tag.
Vauxhall has long been criticised for its confusingly high numbers of engines and trim levels, but the 2013 facelift simplified the Insignia range slightly, so no model is particularly poorly equipped.
Entry-level ES and S cars have 17-inch 'Structure' wheels (these are steel wheels with trim covers locked in place by the wheel nuts), a CD player, remote central locking, a leather steering wheel, split-folding rear seats, air-conditioning, cruise control, front (although not rear) electric windows and power-adjustable door mirrors.
Partnership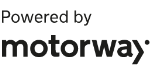 Need to sell your car?
Find your best offer from over 5,000+ dealers. It's that easy.
Exclusiv trim adds chrome window surrounds and a few minor interior finish upgrades, while SRi trim includes sports suspension, sports seats, larger alloy wheels, sat nav, rear electric windows and the option of adding Vauxhall's Flex Ride adjustable suspension. SE Insignias feel noticeably plusher inside as do top-spec Elite models, which come with leather seats and all-round parking sensors.
After it was refreshed in 2013, Design trim took over the entry-level slot, while Energy Insignias are similarly low-spec, but have alloy wheels; Tech Line cars feature sat nav in addition to automatic lights and wipers.
Vauxhall Insignia Sports Tourer: running costs
With such a large number of engines available, running costs for the Insignia range from the very impressive to the pretty poor. The entry-level 1.8-litre petrol engine is no great shakes: its 35mpg fuel economy and £230 road-tax bill in no way make up for its lacklustre performance.
If you want a petrol Insignia, you're better off going for the 1.4 or 1.6-litre turbocharged engines, which respectively manage 47 and 39mpg and cost £130 and £210 a year to tax. Or you could just say to hell with running costs and choose the turbocharged 2.0-litre or 2.8-litre VXR petrol, which return 25-30mpg and cost between £230 and £500 to tax; both will see you filling up regularly, but at least you'll be having fun between pit stops.
In truth, any petrol Insignia Sports Tourer is a bit of a left-field choice, and around 80% of sales have been diesels. Economy ranges from 42-62mpg for the 2.0-litres, with early ecoFLEX and facelifted models inhabiting the more efficient end of that spectrum. Road tax also varies significantly, from £30-£210, so check the exact CO2 emissions of any car you're looking at carefully. The 1.6-litre and later ecoFLEX 2.0-litre diesels are very efficient, returning over 70mpg.
As long as you avoid the more powerful petrol engines, insurance costs should be about average, as most Insignias sit in groups 15-23 out of 50. Servicing is required annually or every 20,000 miles, with a minor service costing about £150 from Vauxhall and a major one coming in at £200 or so. Replacing the brake fluid costs around £40 and needs to be done every two years, while the air-conditioning needs servicing every two or three years, at £100.
Most of the Insignia's engines are chain-driven, but the turbocharged 1.6-litre and 1.8-litre petrol engines have a cambelt, as does the 2.0-litre diesel. Budget around £260 for replacing this every six years or 100,00 miles (whichever comes first). Vauxhall asks £109 for a set of brake pads or £249 for pads and discs, while a new clutch is £599 – although shopping around independent garages can net you significant savings on these jobs.
What is the best Vauxhall Insignia Sports Tourer version?
Go for the more powerful 158bhp 2.0-litre diesel engine, as this makes driving the Insignia Sports Tourer the relaxing, effortless and economical experience it ought to be. We'd also recommend that you avoid S and ES cars and seek out a well-equipped Exlcusiv, SRi, SE or Elite model. The optional ergonomic seats are even more comfortable than the standard ones, so keep an eye out for this extra, too.
As much as we'd like to recommend the powerful 2.0 or 2.8-litre petrol engines, they're just too expensive to run; the turbocharged 1.6-litre petrol is a better bet if you'd rather not have a diesel.
Vauxhall Insignia Sports Tourer: what to look out for
The Insignia's rear brakes are known to bind, slowing progress and leading to an unpleasant noise. Most should have been attended to by now, but listen out for this fault. Some owners also report engine hesitation at high speeds, although a fuel additive such as Redex should fix this.
Check the engine bay carefully for any signs of leaking, as the power steering system is known to weep hydraulic fluid. Check the dashboard display and all electronic systems for faults, although be aware that electrical gremlins can be intermittent.
The Insignia's biggest problem is its reputation for a problematic dual-mass flywheel – a part that links the engine to the gearbox. Any signs of clutch judder, slippage or hesitant power delivery (particularly with the 2.0-litre diesel engine) should cause you to ask serious questions or walk away, as dual-mass flywheels are expensive to replace.
Improperly fitted fuel filters lead to the engine stalling when the car is in motion, although this is harder to detect if the fault doesn't develop on a test drive.
The Insignia has been recalled three times by Vauxhall. Sports Tourers built between July 2008 and March 2015 can potentially lose gas from the boot strut, leading to the boot not staying up when opened.
An improperly deploying steering-wheel airbag prompted a recall in 2010, while 2011 saw a recall for electric windows, which may not automatically stop if they sense an obstacle.
Vauxhall hasn't provided build dates for the cars affected by these two recalls, but Insignias with a Vehicle Identification Number (VIN) between B1017475 and B1051478 need their airbags attending to, while VINs B1055991 to B1060051 need their windows looking at.
You can find an Insignia's VIN by looking for a plate at the bottom left-hand corner of the windscreen, or on a black sticker that's visible when the front passenger door is open. Alternatively, contact a Vauxhall dealer, as they'll be able to tell you if a car you're looking at has been the subject of a recall and if the work has been carried out. See the DVSA's online recall checker tool for more information.
Alternatives:
If you're after a more involving driving experience, the fourth-generation Ford Mondeo has the Insignia roundly beaten in this area, although some consider the Vauxhall to be a more competent motorway companion. If you're after a car like the Insignia, our used buying guide to the Mondeo should logically be your next port of call.
The Citroen C5, Renault Laguna and Peugeot 508 all fulfil a similar function to the Insignia, offering strong comfort and value for money. The Honda Accord is arguably more stylish than the Insignia, although it's considerably rarer, so there's less choice out there. Finally, make sure to check out the Mk2 Skoda Superb Estate, as this has one of the largest boots around and also benefits from an excellent reputation for reliability.
Engine management light: top 5 causes of amber engine warning light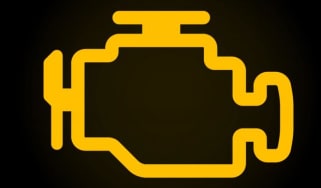 Engine management light: top 5 causes of amber engine warning light
Tesla Cybertruck finally delivered: specs, prices and UK availability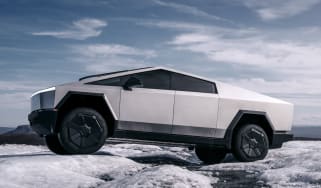 Tesla Cybertruck finally delivered: specs, prices and UK availability
Best new car deals 2023: this week's top car offers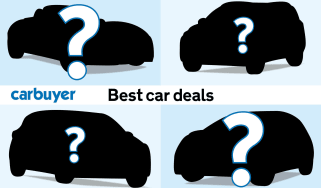 Best new car deals 2023: this week's top car offers