Used Ford Mondeo buying guide: 2007-2014 (Mk4)
The Mk4 Ford Mondeo is an impressive all-rounder and family car, now available for low prices thanks to steep early depreciation
The Ford Mondeo is practically the definition of a family car, being able to cater to the needs of almost any owner. There's plenty of space inside for five people, it's comfortable over long distances, there's a big boot and it's even a good car to drive. Being a mainstream Ford, there are also plenty of engines and trims to choose from.
Even its name is derived from the Latin name for 'world' ('mundus'), highlighting its universal appeal. The original Mondeo was launched in 1993 and sold in huge numbers, and this ubiquity, along with the rise in sales of SUVs. has seen Mondeos hit hard by depreciation shortly after they're new.
This is good news for secondhand buyers; now that the newest Mondeo has been out for a few years, even more Mk4 Mondeos are entering the used market fresh from finance and company-car leasing deals. There are certainly lots of reasons to recommend it, too, with most preferring the way the Mk4 drives to the new model.
There isn't really a road it doesn't feel at home on, with motorways dispatched in effortless fashion, while excellent steering and an involving chassis bring the Mondeo to life on country roads. It's just as happy being driven sedately, too, providing a smooth and quiet ride for passengers.
It's inside where the Mondeo most obviously shows its age, with a decade-old design, but it still feels tough and there's nothing offensive to report. It's by no means a small car, and this translates to space for five adults at a push, or four in comfort, with a 528-litre boot to take care of luggage. A folding rear bench is standard, increasing its capacity to 1,448 litres.
While the Mondeo is often referred to as a saloon car, it actually came in hatchback, saloon and estate bodystyles, with the hatchback and estate being by far the biggest sellers in the UK. A smaller boot opening makes the saloon harder to shift; so while bargains may be tempting, remember the saloon is also likely to be worth less when it comes time for you to buy your next car.
What is the best Ford Mondeo Mk4 version?
When it first went on sale, the Mk4 Mondeo was offered with 1.6, 2.0, 2.3 and 2.5-litre petrol engines, as well as 1.8 and 2.0-litre diesels. Avoid early 1.6-litre petrol cars, as this engine needs to be worked hard to make progress and fuel economy suffers as a result. The 2.3 and 2.5-litre petrol engines are powerful, but poor fuel economy makes them expensive to run. 2008 saw the introduction of a new 2.2-litre diesel engine, while the 1.8-litre diesel got an increase in power.
The third-generation Mondeo was facelifted in September 2010, and along with a few aesthetic tweaks came a new turbocharged EcoBoost 1.6-litre petrol engine. ECOnetic models have been tweaked (as the name suggests) to improve economy and emissions, while overall engine efficiency improved across the range in May 2011, and again in April 2013. Most people chose a diesel Mondeo, and these remain excellent engines that play to the Mondeo's strengths, returning between 47 and 65mpg.
In terms of equipment, the Mondeo launched in February 2007 with Edge, Zetec, Ghia and Titanium X trim levels, and Titanium joined the range six months later. Entry-level Edge cars have air-conditioning, cruise control, MP3 connectivity, a heated windscreen and electric windows in the front.
Upgrading to Zetec put electric windows in the back, upgraded the air-con to dual-zone climate control and also brought alloy wheels and a height-adjustable driver's seat. Ghia models come with automatic lights and wipers, while Titanium cars have sports seats and some upgraded interior details. Top-spec Titanium X Mondeos have adaptive lights (which turn when cornering) as well as part-leather/part-Alcantara suede fabric seats, all-round parking sensors and 18-inch alloy wheels. Bluetooth connectivity and voice control were relatively inexpensive options, and were popular as a result.
Prices start at around £1,800 for early high-mileage examples in Edge trim, but it's worth spending a little more to bag a Zetec model with less stratospheric mileage. About £3,500 should secure you a 138bhp 2.0-litre diesel Mondeo from 2009 in this trim – not bad for a car that cost over £18,000 less than a decade ago. Add £2,000 to that price and you'll get a 2010 Mondeo in Titanium trim with lower mileage, and potentially secure yourself the smoother and more powerful 2.2-litre diesel engine.
Alternatives
Large family hatchbacks and saloons may be less fashionable than they once were, but they continue to sell in reasonable numbers, meaning you've plenty of choice if you're after an alternative to the Mondeo. The Volkswagen Passat saloon and estate are a little pricier and less engaging to drive on B-roads, but they're impressively quiet and competent cruisers with more solid-feeling interiors.
The Vauxhall Insignia was (and continues to be) the Mondeo's most direct rival. While the Insignia has a slightly staid image and is less of a driver's car, it is very comfortable. Heavy depreciation and a lower initial purchase price mean the Insignia offers even better value than the Mondeo on the secondhand market.
Other alternatives include the robust and practical Skoda Octavia (as well as the larger Skoda Superb), while the Honda Accord has more style than many cars in this class – although like the Passat, Honda didn't build a hatchback version, so it's estate and saloon only if you want one of those.
Ford Mondeo Mk4: running costs
Early Mk4 Mondeos are pretty economical to run, but it wasn't until the improvements detailed above that running costs became competitive with today's cars. The basic 1.6-litre petrol engine costs at least £190 a year to tax and returns as little as 38mpg, while the 2.0-litre petrol manages just 35mpg and incurs an annual tax bill of £240-£280, depending on model year and wheel size.
The diesels are better bets, as these get at least 47mpg, with some 2.0-litre diesels managing mpg figures in the low 60s. Road tax can be relatively high for diesel Mondeos, as CO2 emissions only came down towards the end of the car's time in production. Most cost £135-£190 a year, although the Business Edition 1.6-litre TDCi diesel costs just £20 a year to tax and returns 67mpg.
Servicing needs to take place annually or every 12,500 miles (whichever comes first) regardless of engine. Expect to pay between £199 and £299 at a main dealer, although now most Mondeos are over four years old, they get a discount thanks to Ford's Motorcraft scheme. This brings the cost of a service down to £149, which includes a 30-point check and a valet.
All Mk4 Mondeos need their timing belts replacing every eight or 10 years, depending on the exact engine, so check this has been done if you're buying an older car. Ford dealers charge around £500 for this job (including replacement of the water pump), although independent garages are likely to offer a cheaper rate. The air-conditioning requires a re-gas every three years, and you should be able to get this done for £50. Similarly, the brake fluid need changing every two years and the coolant every four; both these jobs cost around £40.
A new set of front brake pads should set you back £109 from a Ford dealer, while discounts are likely to be found at independent garages. Front discs and pads are £229 direct from Ford, or half that if you shop around. Expect to pay £30-£40 for a new set of windscreen wipers.
Ford Mondeo Mk4: what to look out for
The Mk4 Ford Mondeo is a fairly robust car, although like any model some known faults have appeared over the course of its life. While this version of the Mondeo underwhelmed in our 2016 Driver Power customer satisfaction survey (coming 146th out of 150 cars) this isn't too disastrous a result for a car that's been out of production for several years.
Known faults include power-steering problems, usually due to blockages in the filter. The air-conditioning condenser unit can fail, although many have been replaced under warranty – check vents blow nice and cold, all the same.
Some owners have also reported the electric windows open by themselves if the car has been left locked for a while. While you can't check for this on a test drive, replacing the key's batteries may remedy matters. If it doesn't, speak to Ford about getting a new key - though be prepared to spend around £150 for the key and its coding if you need to do this.
Other issues with the key include temperamental remote central locking, so lock and unlock the car several times to see if any malfunctions crop up. Take a close look around the interior, too, as the glovebox and storage compartment lids are known to be somewhat fragile.
Ford recalled the Mk4 Mondeo four times over the course of its life, but half of these affected just a handful of cars. Cars fitted with the 2.0-litre TDCi diesel engine built between 1 November 2008 and 12 March 2009 needed to have their brakes attended to, as these could lose power-assistance while the engine was warming up. A final recall in September 2013 concerned a potential leak in the fuel-injection system. You can check if a Mondeo you're looking at has been affected by using the DVSA's recall checker tool.
Finally, be aware that diesel Mondeos are popular cars with caravanners; in fact, the Mondeo was named tow car of the year in 2008 by the Caravan Club. That's great news for campers, but be wary if you find a car with a tow bar, and ask if one has ever been fitted: clutches, brakes and other mechanicals tend to wear out faster if a car has been used regularly as a tow vehicle.
Top 10 best cheap-to-run cars 2022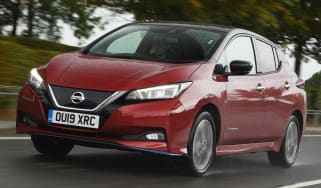 Top 10 best cheap-to-run cars 2022
Top 10 best cheap cars 2022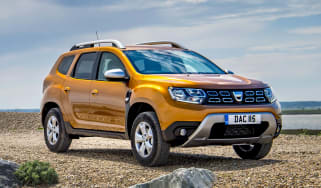 Top 10 best cheap cars 2022
New car delivery times: how long will you have to wait?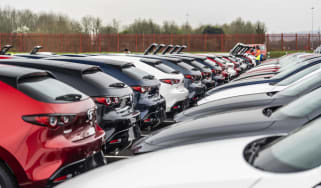 New car delivery times: how long will you have to wait?