Used MINI Countryman buying guide: 2010-present (Mk1)
Characterful looks, reasonable practicality and a fun driving experience make the MINI Countryman a genuine crossover contender
Once you've got your head around what the MINI Countryman actually is, there's a lot to like about it. The Countryman is an SUV crossover that's essentially a taller, wider and longer MINI hatchback. It's aimed at buyers who like the standard five and three-door models, but find them too small for everyday life.
Although the Countryman was subject to a little initial scepticism – mainly focused its size, which seems at odds with the MINI badge – it's been a sales success, with plenty of examples for sale on the second-hand market.
The Countryman may be the largest car ever produced by MINI, but it's still true to the brand's fun ethos, providing an entertaining driving experience and featuring an idiosyncratic dashboard design, with a large central display and speedometer. Sliding rear seats allow you to prioritise legroom or luggage space in the 350-litre boot as required, while headroom is generous and an optional four-wheel-drive system provides extra grip for those who need it.
MINI Countryman: history
The Countryman launched in September 2010 in five guises. The cheapest was the 98bhp petrol-engined One, with the 122bhp Cooper and 184bhp Cooper S adding a welcome dose of extra performance.
Diesel fans were catered for by the 90bhp One D and 112bhp Cooper D, while four-wheel drive (referred to as 'ALL4' by MINI) could be specified with the Cooper S and Cooper D initially, then on the standard Cooper from 2013. A 143bhp diesel Cooper SD came in 2011 and the performance-orientated 218bhp petrol-engined John Cooper Works arrived in 2012. The latter has four-wheel drive as standard.
All models have a 1.6-litre engine save the Cooper D and Cooper SD, which are 2.0 litres. A manual gearbox was standard and only about 15% of buyers opted to spend extra for an automatic. The Countryman received a light facelift in 2012 and further improvements came in 2014.
Although MINI doesn't offer trim levels like most other manufacturers, it does sell option packs, which effectively amount to the same thing. The Chili pack is worth seeking out, as this includes upgraded air-conditioning, part-leather sports seats and a few other useful extras like automatic windscreen wipers.
Do note that some Countrymans come with two individual seats in the back, although most buyers went for the conventional three-seater bench arrangement.
MINI Countryman: running costs
The Countryman's larger stature means it's not quite as economical as the MINI hatchback, but running costs are still pretty affordable. Expect 42-47mpg and a road-tax bill of £130-180 a year from the petrol models, and 61-64mpg from the diesels, which cost £30-110 to tax. Note that four-wheel drive dents economy by about 5mpg, and while some models' economy is unaffected by the addition of an automatic gearbox, the Cooper and the Cooper D are more efficient with a manual.
Services are dictated by the Countryman's on-board diagnostics system, which allows you to go for up to two years and 18,000 miles before routine maintenance is required – although as a second-hand buyer, you may wish to book your Countryman in for an annual check-up. MINI charges around £200-300 for a minor service and £300-400 for a major.
While those costs seem a little steep, many original customers choose MINI's 'tlc' pre-paid service pack, which runs for five years (up to 50,000 miles) and is fully transferable to second owners. It can also be renewed for three years, at a cost of £275. All the Countryman's engines are chain-driven, so there's no cambelt to worry about replacing.
MINI asks around £130 for new brake pads and £200 or so for discs – although independent garages may well be able to undercut those costs.
What is the best MINI Countryman version?
Your choice of petrol or diesel should be dictated by your annual mileage, with petrol engines making most sense if you do fewer than 10,000 miles a year. We'd avoid the One and One D, as they're a little slow, and go for a Cooper or Cooper D, upgrading to the S or SD if your budget will stretch to it and you're likely to appreciate the extra poke.
Four-wheel drive isn't really necessary unless you regularly drive in slippery conditions, while the manual gearbox suits the Countryman's character better. Look out for Chili and Pepper packs for the extra equipment they bring. Finally, try to find a car that was ordered with a flat loading floor for the boot. This was a relatively inexpensive option (£155) when new and, while it can be retrofitted, this doesn't come as cheap.
MINI Countryman: what to look out for
Pre-2012 cars can suffer from premature clutch wear, so look out for any judder, slipping (where the engine seems to lose power) or reluctance to change gear. Cars with two-tone alloy wheels can suffer from corrosion, so inspect these carefully. Diesels made prior to March 2011 have been known to suffer from broken timing chains, effectively ruining the engine.
Listen out for any rattles when you're driving along, as loose dashboard and door trims aren't unknown. Sourcing and fixing these niggling noises can be tricky, so look for a car that doesn't suffer from this issue, or one whose owner has already had the problem attended to. Finally, be aware the reading lights can come on of their own accord after the car has been locked, though if this doesn't occur immediately, it can be hard to spot.
The Countryman has been recalled just once, and the only car affected is the Cooper SD. Models made between August 2010 and March 2013 need their wiring looking at, as moisture can get into the power steering's electronics, posing a potential fire risk. See the DVSA's recall checker tool for more information.
Alternatives:
One of the things people like about the Countryman is its uniqueness, but the Nissan Juke is similarly characterful and more affordable, too. The Renault Captur and Peugeot 2008 are also worth considering, although they're not as enjoyable to drive. Because the Countryman is quite an expensive car, you could also look at the larger Nissan Qashqai and even perhaps the Volkswagen Tiguan, which we've also put a used buying guide together for.
Updated Peugeot 5008 starts at £29,585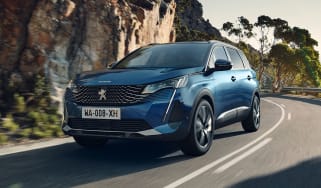 Updated Peugeot 5008 starts at £29,585
Cupra Formentor SUV review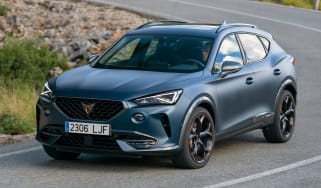 Cupra Formentor SUV review
2020 Volkswagen ID.3 hatchback: base model starts at under £30k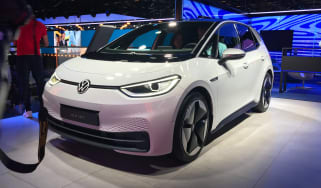 2020 Volkswagen ID.3 hatchback: base model starts at under £30k