Used Volkswagen Tiguan buying guide: 2008-2016 (Mk1)
The practical, high-quality and easy-to-drive first-generation Volkswagen Tiguan makes a good secondhand buy
In recent years, medium-sized SUVs like the Volkswagen Tiguan have overtaken cars and MPVs as the vehicle of choice for families. Sitting higher on the road and with a taller roof than a hatchback, saloon or estate, SUVs are easy to get in and out of, offer great visibility and should impress the neighbours.
Most SUVs cost a little more than a hatchback of a similar length, but should also hold their value better when it comes time to sell. This is especially true of the Tiguan thanks to its VW badge, but now the second-generation Tiguan has arrived, it's a better time than ever to try and find a used Tiguan for a great price.
By the time the Tiguan arrived in 2008, small SUVs like the Nissan Qashqai had already proved there was a big appetite for affordable and economical models, so the combination of Volkswagen's pedigree and a smart design meant the Tiguan was an immediate success.
Take a test drive and it's evident the Tiguan achieved its goals in style, providing a fun drive for an SUV, with quick steering and hardly any body lean. Inside, the materials and build quality live up to VW's reputation and the Tiguan is a relaxing car to drive on the motorway, rounding off a strong package.
It's possible to expand boot space or rear legroom thanks to the sliding rear seats, while the 615-litre boot offers 40% more space than the Volkswagen Golf the Tiguan is based on. If you plan on towing a braked trailer, the Tiguan can haul up to 2,200kg.
Volkswagen Tiguan Mk1 history
When it arrived in UK showrooms in early 2008, the Tiguan came with four-wheel drive and either a 1.4-litre petrol with 148bhp or a 2.0-litre diesel with 138bhp. A six-speed manual gearbox was fitted as standard, but the diesel came with the option of an automatic gearbox. A few months later, in April 2008, a range-topping 168bhp version of the 2.0-litre diesel arrived, to be joined soon after by a 2.0-litre petrol with the same output.
November 2008 saw the economy-focused front-wheel-drive Tiguan released, and this was available with the 1.4-litre petrol engine or the 138bhp diesel.
Entry-level cars are badged S, mid-range spec is known as SE or Sport, while top-of-the-range R-Line cars come with sports suspension (check you don't find this too firm) and a subtle yet muscular bodykit. All Tiguans have alloy wheels, air-conditioning and all-round electric windows, but most buyers upgraded to SE trim (which was renamed Match in 2010), as this added a touchscreen infotainment system, among other goodies. If you find a Tiguan Escape, this off-road-focused model has an electronic compass, extra underbody protection, a hill-descent control system and a revised front end to make it more capable over rough terrain.
The Tiguan got a mid-life update in 2011, which modernised its looks and made rear parking sensors and Bluetooth connectivity standard. The facelifted Tiguan was offered with a new economy-focused 108bhp diesel engine, while the 1.4-litre petrol engine got an extra 10bhp; at the same time, the 2.0-litre petrol engine became available with either 178 or 207bhp and the remaining two diesels benefitted from economy and emissions improvements.
Volkswagen Tiguan Mk1 running costs
Running costs are reasonable if unexceptional for first-generation Tiguans. Petrol models cost £190-£280 a year in road tax and return 31-35mpg depending on which engine you choose and how many wheels are driven. Diesels are obviously more economical, returning about 10mpg more, while road tax drops to £135-£220.
Volkswagen's fixed-cost servicing for cars over three years old is competitively priced and makes budgeting easy: a minor service costs £164, while a major comes in at £329. Tiguans with a diesel engine need a cambelt change every four years or 80,000 miles (whichever comes first) and VW charges £434 for this job, or £484 if you get a new water pump at the same time. A set of brake pads is £154 from a Volkswagen garage, while a set of pads and discs is £264; brake fluid costs £64 to replenish. All prices are correct at time of writing.
Choosing an independent garage could see you paying around £50 for pads and £80 for discs – although these will be aftermarket parts. Budget about £30 for new windscreen wipers, unless you're happy to buy and fit these items yourself. Insurance costs should be reasonable, as Tiguan models occupy groups 15-24 (out of 50).
Which is the best Mk1 Tiguan version?
Diesel models are more economical and relaxing to drive, plus their popularity means you'll have a greater number to choose from. We'd avoid the 108bhp diesel if possible, though, as the more powerful engines are faster and don't need to be worked as hard. Shun S trim Tiguans unless you're happy with a relatively basic car and be aware that some people find the stiffer suspension and larger wheels included with R-Line trim make for an uncomfortable experience over poor road surfaces.
Don't discount a petrol Tiguan out of hand: they're cheaper than diesels and tend to be tougher to sell, so you may be able to haggle over a hard-to-shift car. If you don't cover that many miles each year, the higher road tax and lower fuel consumption incurred by a petrol-engined Tiguan can be offset against the savings you make at purchase time; you'll also save yourself the potential headache of a blocked diesel particulate filter, which can happen to diesels that aren't regularly taken on long motorway runs.
Volkswagen Tiguan Mk1: what to look out for
Known Tiguan weaknesses include problems with the power steering, which may mean a new control unit or possibly even a completely new steering system; listen out for any odd noises and be aware of strange sensations on a test drive.
Check the air-conditioning works properly, as the switches can fail, and inspect the fuse box under the bonnet for signs of heat damage. The electronic parking brake won't be to everyone's taste (it feels unintuitive during hill starts) and if you find it won't release, check the clutch is fully depressed and your seatbelt is on.
Other faults concern issues with the front suspension (listen out for rattles) and alarms that give false positives (try adjusting the sensitivity). Finally, be aware diesel Tiguans are relatively easy to stall, and this can cause premature clutch wear. Feel for any juddering or a high biting point to suss this out.
The Tiguan has been recalled several times by Volkswagen: diesel cars built between July 2007 and February 2008 have a potentially faulty section of wiring that could cause a fire, while diesels made in the period spanning January 2009 and December 2011 may suffer from a fuel leak. A third recall should rectify a potential fault with the rear child locks for Tiguans built from June 2015 to October 2016. The DVSA's recall checker tool has more information on this subject.
As with any SUV, look out for damage sustained during off-roading and inspect cars with tow hooks more thoroughly, as hauling caravans, trailers and the like can mean a car has had a hard life; clutches tend to bear the brunt of this, but gearboxes, brakes and other mechanicals can also develop problems as a result of towing.
Alternatives
The popularity of mid-size SUVs means you're spoilt for choice at this end of the market. The Honda CR-V and Kia Sportage aren't as good to drive as the Tiguan and nor is the Toyota RAV4, but all are easy to live with and are proving pretty reliable over time. The Range Rover Evoque is newer and more expensive, but if you've got the cash to spare it's an eye-catching choice. One other option is the Skoda Yeti, which is mechanically similar to the Tiguan and, if you don't mind having a less coveted badge on your driveway, arguably better value.
Best new car deals 2022: this week's top car offers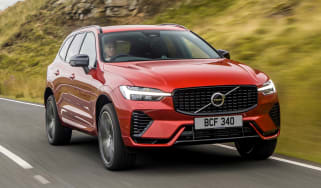 Best new car deals 2022: this week's top car offers
Engine management light: top 5 causes of amber engine warning light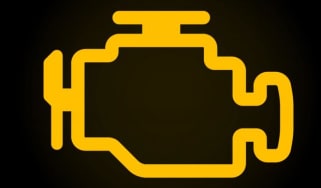 Engine management light: top 5 causes of amber engine warning light
Top 10 cheapest electric cars 2022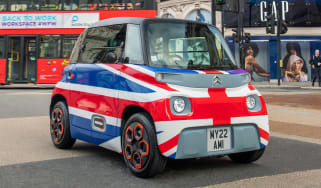 Top 10 cheapest electric cars 2022