Used Ford S-MAX buying guide: 2006-2014 (Mk1)
Space, good looks and a great driving experience mark the original Ford S-MAX out as one of the better seven-seat MPVs around
There used to be a bit of a running joke that people who bought people carriers had given up on being able to enjoy driving, placing family commitments and practicality requirements above the call of the open road. While describing the original Ford S-MAX as 'revolutionary' would be stretching it, its accurate, feelsome steering, well-controlled body lean and pleasing gearchange all seem at odds with its seven seats, and it's long been regarded as the best-driving people-carrier out there.
True, the dashboard design is a little fussy, the two third-row seats are a bit of a squeeze and the boot is tiny when they're in place, but the ability to carry six passengers is essential for some families. Those with two-point-four children may also wish to bring their offspring's friends along for the ride from time to time, something a conventional family saloon or hatchback precludes.
When the children are safely at school or under the watchful eye of a babysitter, though, the S-MAX is able to remind you driving can be a pleasure as well as a necessity. A new S-MAX was released in 2014, so the Mk1 is pleasingly affordable now – although problems aren't unknown, so our buying guide is the perfect to start if you're in the market for a second hand S-MAX.
Ford S-MAX: history
The S-MAX went on sale in the UK in July 2006 with four engine options. The 143bhp 2.0-litre petrol is a little lacklustre and the turbocharged 217bhp 2.5-litre petrol very thirsty, so the 123bhp 1.8 and 138bhp 2.0-litre diesels were – and continue to be – significantly more numerous.
All S-MAXs came with electronic stability control from May 2007 and a strong safety rating from Euro NCAP further cemented the car's family-friendly credentials. May 2007 also saw an automatic gearbox made available, while in August of the same year a 2.3-litre petrol engine was added to the range, joined by a 175bhp 2.2-litre diesel for top-spec Titanium cars in March 2008. A 2.0-litre 'FlexiFuel' (FFV) petrol engine was added at the same time, which could run on E85 – a combination of petrol and bioethanol.
All S-MAXs come with front electric windows, remote central locking, air-conditioning, ISOFIX child-seat anchor points and Ford's Quickclear heated windscreen, but Zetec trim adds desirable extras like rear electric windows, alloy wheels, body-coloured door handles, a leather steering wheel and sports seats. Titanium trim includes an upgraded Sony stereo, all-round parking sensors, cruise control, tinted windows, automatic lights and wipers and nicer interior materials.
A 2010 facelift saw the S-MAX benefit from an interior refresh and some extra safety equipment, as well as the release of the high-spec Titanium X Sport trim. New 2.0-litre petrol and 2.0-litre diesel engines debuted at the same time, as did Ford's dual-clutch 'Powershift' automatic gearbox. In May 2011, a 158bhp turbocharged 1.6-litre petrol engine arrived, alongside a 113bhp 1.6-litre diesel.
Ford S-MAX: running costs
The larger petrol engines are thirsty, so expect 30-35mpg from the 2.0 and 2.5-litre (they're £270-295 a year to tax, too), although the 1.6-litre petrol can manage a shade over 40mpg and costs £185 a year in road tax.
Partnership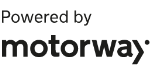 Need to sell your car?
Find your best offer from over 5,000+ dealers. It's that easy.
Choosing a diesel engine is easier, as there's a lot more choice around, and their improved fuel economy makes them easier to justify. Even the most powerful diesel – the 175bhp 2.2-litre – manages 42mpg (although tax is £210 a year), while the rest of the diesel range returns 44-54mpg and costs £130-210 to tax. The 1.6-litre diesel offers the lowest running costs – although you may find its lack of grunt wearisome.
Insurance cover should be reasonable, with most S-MAXs sitting in groups 15-19 out of 50, although the 2.2-litre diesel and 2.5-litre petrol are in groups 22-26.
Servicing is required annually or every 12,500 miles and if the S-MAX you're looking at is four years old or more (or is going to be when it next needs scheduled maintenance) you can take advantage of Ford's 'Motorcraft 4+' programme. Under this scheme, a minor service costs £125, while a major is £195. A new set of front brake pads is £119, while discs and pads are £259, although shopping around could save you money on these parts.
Replenishing the brake fluid is £39, while an air-conditioning refresh is £20 under Motorcraft 4+, and a full service and recharge comes in at £50. Most of the diesel engines have a cambelt and this needs replacing every four years or 125,000 miles. Ford asks £399 for this job, or £499 if you replace the water pump at the same time (which is advised).
What is the best Ford S-MAX version?
The S-MAX doesn't have the greatest reputation for reliability, with early cars prone to electrical gremlins, so buy the newest example you can afford. Edge trim does without rear electric windows and we advise you to go for Zetec or Titanium if possible. The 1.6-litre petrol engine is reasonably economical, but going for a diesel will give you more choice and better fuel consumption. The 2.2-litre is nice and punchy, but if this is out of reach, the 2.0-litre diesel is perfectly decent.
Ford S-MAX: what to look out for
The S-MAX is quite a heavy car and is known to go through tyres at quite a rate, so check how much life is left before you buy. Tyres near the end of their life should be used as a bargaining tool, but be aware that if they're really on their last legs, this can be a sign of general neglect. Also note there's no spare wheel, just a can of tyre sealant.
Check all the electrical systems work as they should, paying particular attention to the air-conditioning, heated rear window, automatic headlights and stereo. Look, feel and smell around the interior for any signs of water intrusion, as blocked ventilation drains aren't uncommon and the wiring loom can be damaged as a result, leading to big bills.
Listen and feel for any funny noises or sensations from the steering – it should be nice and direct – as the power-assistance system can play up. If a car you're looking at has front parking sensors, check these work properly – some don't.
Finally, look closely at the 1.8 and 2.2-litre diesels' service history to see if an economy-improving software update has been done; it should have been, but call Ford if you want to double-check.
Ford issued seven recalls for the first-generation S-MAX. Cars made from February to June 2006 can suffer from engine cutout as a result of a loose fuel pipe connector, while the heated windscreen on S-MAXs built from December 2005-June 2006 may improperly earthed.
The brake pedal on November 2005-December 2006 and November 2008-March 2009 cars can be hard due to a sticking valve, while S-MAXs fitted with a panoramic sunroof were subject to two recalls – one in 2008 and one in 2010. Finally, Ford issued a recall in 2013 because of a potential fuel leak.
Contact a Ford dealer to see if a car you're looking at has been subject to a recall, and if so, whether it's been attended to. A number-plate noted down from an advertisement's pictures should be enough to get you this information, or you can consult the DVSA's recall checker tool.
Alternatives:
No genuine seven-seat alternative to the S-MAX will be as good to drive, but the Citroen Grand C4 Picasso is more relaxing, even if you'll be looking at the previous, less desirable generation unless you've got a healthy budget.
The Renault Grand Scenic is also worth a look if you're happy gently cruising around. Finally, take a look at the Vauxhall Zafira: it's very practical and pretty decent to drive. There are myriad examples to choose from, but check any recall work has been carried out, as it has a slightly iffy reputation for reliability. The newer Vauxhall Zafira Tourer appeals more, although this requires deeper pockets.
Engine management light: top 5 causes of amber engine warning light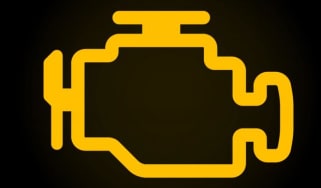 Engine management light: top 5 causes of amber engine warning light
Best new car deals 2023: this week's top car offers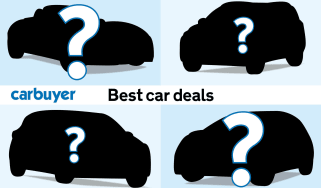 Best new car deals 2023: this week's top car offers
Swoopy new Toyota Sport Crossover Concept to take on Polestar 2 in 2025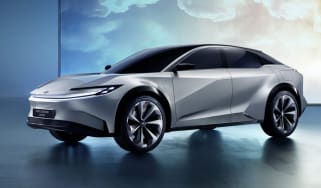 Swoopy new Toyota Sport Crossover Concept to take on Polestar 2 in 2025