Used Honda Jazz buying guide: 2008-2014 (Mk2)
The reliable, user-friendly Honda Jazz mini-MPV makes an easy-to-live-with and good-value used buy
Offering MPV practicality without being bulky or unmanageable, the latest generation of Honda Jazz continues to win over new car buyers. Meanwhile, the previous model now looks increasingly attractive on the second-hand market.
Owners love the Jazz MkII for its clever interior layout and proven reliability. The only thing that disappoints is the driving experience – certain rivals offer greater enjoyment behind the wheel, while the ride quality is a little too firm for some. But if day-to-day usability is your number-one priority, the Jazz might be just what you're looking for.
Follow our buyer's guide to help find the best Mk2 Honda Jazz for you.
Honda Jazz Mk2 history
Replacing the seven-year-old original, the second-generation Jazz first appeared in UK dealerships in 2008. At launch, there were were 1.2-litre petrol S and SE models, as well as a 1.4-litre petrol ES or EX. A manual gearbox was standard, with an 'i-shift' semi-automatic transmission becoming optional on the 1.4-litre from January 2009.
The Jazz was heavily revised in February 2011 with restyled bumpers, improvements to the suspension and upgrades to the interior materials. At the same time, the i-shift automatic gearbox was replaced by a continuously variable transmission (CVT for short).
A hybrid version was also introduced. It was offered in a unique range of trim levels (HE, HS and HX) but these were similar to those of the regular Jazz.
Which is the best Honda Jazz for me?
Motorway drivers will find the 1.2-litre engine a little breathless, but it's fine around town and might suit those who primarily make urban or local rural trips.
The 1.4-litre is a better bet if you're planning to make many longer journeys. We find the manual gearbox the best, as the i-shift and CVT automatics aren't particularly slick.
The 1.2-litre S model sits at the bottom of the range, but features electric front windows and ISOFIX mountings for secure child seats; SE cars add alloy wheels and air-conditioning.
The 1.4-litre-engined models are better equipped – the ES adds electric rear windows along with electronic stability control, while the top-spec EX model has climate-control air-conditioning and cruise control, as well as a panoramic glass sunroof.
The very cheapest MkII Jazz models you'll find are those with unusually high mileages, in poor condition or sometimes with chequered histories – repaired Category D insurance write-offs occasionally appear on the market. Most, though, have covered less than 50,000 miles and some have a very low mileage indeed.
The 1.4-litre models are more sought-after than the less capable 1.2-litre cars and prices reflect this. Cars with the automatic gearbox tend to command a 10% premium over manuals.
Running costs, maintenance and parts
Unsurprisingly, the most economical Jazz is the hybrid, which manages up to 63mpg, but the petrols aren't far behind – the worst economy you can expect is 52mpg from the 1.4-litre. Road tax on all models except the hybrid will set you back £110 a year – the hybrid is one of the few cars of its type that emits more than 100g/km of CO2 and is therefore liable for a £20 yearly tax bill. Insurance group ratings are 13 for 1.2-litre cars and 16 for the 1.4-litre and hybrid models.
Partnership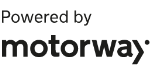 Need to sell your car?
Find your best offer from over 5,000+ dealers. It's that easy.
Every Mk2 Jazz needs servicing every 12,500 miles or 12 months, whichever elapses first. Honda official workshops offer reduced service rates for cars over three years old. Aside from regular oil changes, the brake fluid will need replacing every three years and the engine coolant must be renewed every 10 years or 125,000 miles
All Mk2 Honda Jazz engines use timing chains, so there are no cambelts to replace, but all cars will need their gearbox oil changed every eight years or 75,000 miles.
What to look out for
When cold, all Honda Jazz engines can sound rather rattly and metallic. This seems to be a characteristic and they should get a little quieter once the car has warmed up.
Check the condition of the tyres on any Jazz you consider buying. As many live urban lives, they can be susceptible to damage from potholes and kerb impacts.
If you hear clicking sounds coming from the brakes when they're cold, these can be caused by the brake pads moving around in their mounting points. This noise should disappear once the brakes have warmed up.
No Mk2 Honda Jazz had a spare wheel as standard, but you can order one as a spare part from a Honda parts department.
Creaks from the rear suspension, particularly in cold weather, can mean something as simple as the bushes and mounting points need a bit of silicone grease. Likewise, rattles around the interior are commonplace, often emanating from a retaining bar for the back seat.
Recalls
Three recalls have been announced so far for the Mk2 Jazz. The first, in June 2010, affected cars built between February and April 2010. Some of these could suffer brake failure caused by the detachment of a pin in the brake pedal mechanism.
August 2010 saw cars built between September 2009 and May 2010 recalled for incorrectly fitted tyres. Most recently, a February 2013 recall was prompted by a risk of brake fluid leaks on some cars.
Alternatives
The most direct rivals to the Mk2 Honda Jazz are the similarly spacious, well equipped and reliable Nissan Note and its close cousin the Renault Grand Modus – which is a little cheaper, as fewer people have heard of it and used demand is lower as a result.
The Vauxhall Meriva is a practical, stylish mini-MPV that's generously equipped, but it doesn't have an exemplary reliability record. There's little worry of mechanical failure with the Hyundai ix20, many examples of which will still enjoy the balance of Hyundai's five-year warranty. It's no more enjoyable to drive than the Honda, but it's very competitively priced.The Kia Venga offers a similar package and is closely related to the Hyundai, but it has the added advantage of the balance of a seven-year/100,000-mile warranty – one of the best in the business.
Verdict
When the Jazz was first included in our annual Driver Power owner satisfaction survey in 2010, it finished in a creditable 11th place overall. Over time, though, increasingly strong rivals have seen it slip down to a mediocre 112th place overall in 2016. The car's ride, handling and performance don't inspire many owners, but reliability is rarely doubted and running costs and practicality frequently come in for praise, too.
With a Mk3 Jazz now on the market, it's impressive that the Mk2 still has so much going for it, demonstrating how thoroughly the car was designed before its debut all those years ago. It remains a usable vehicle that's a pleasure to own, without breaking the bank for running costs.
With increasing numbers on the used-car market, the Jazz deserves to be on the shortlist for anybody shopping for a good-value small car combining supermini size with multi-purpose versatility.
Best new car deals 2023: this week's top car offers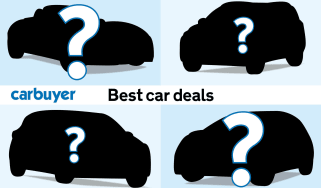 Best new car deals 2023: this week's top car offers
New 2024 Porsche Panamera – new looks, interior, and Turbo E-Hybrid model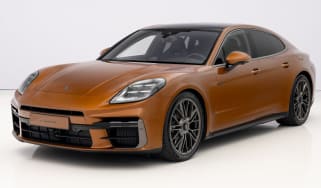 New 2024 Porsche Panamera – new looks, interior, and Turbo E-Hybrid model
New Nissan Juke goes electric – next-generation crossover previewed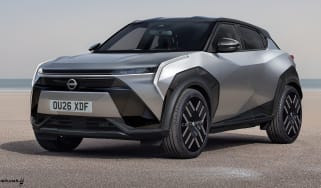 New Nissan Juke goes electric – next-generation crossover previewed