The world's most expensive cars
Our top 10 rundown details your options if money is no object when buying a new car
Most of us have wondered on occasion what exactly we'd do if we won the lottery. Alongside houses, jewellery and clothes, cars tend to feature fairly highly on wish lists should the unlikely (yet extremely welcome) happen. It'll need to be a large jackpot or rollover, though, as many of the models in this list come with a price tag measured in millions, rather than hundreds of thousands, of pounds.
One word of warning: cars at this end of the market tend to be marketed coyly, with manufacturers shy about revealing precise prices – if you have to ask, and all that. It's also worth pointing out that you can't just walk into a showroom and buy some of these cars: many are made in miniscule numbers and often sell out immediately; this means the price you have to pay if you want a secondhand one is often significantly more than the original list price.
Adding insult to injury, some carmakers even insist you own several of their cars – and often specific models – before they invite you to purchase their most desirable and expensive machines.
Porsche 918 Spyder £781,155
We're not going to describe the Porsche 918 Spyder as a bargain, but as the only sub-million-pound car to feature here, it seems positively affordable. The Spyder produces 874bhp from its 4.6-litre petrol engine and two electric motors, allowing it to go from 0-62mph in just 2.5 seconds. All 918 examples of the 918 Spyder sold out within months of it going on sale, though, so buying one now will set you back significantly more than Porsche originally asked. Somewhat incongruously, the 918 Spyder returns a claimed 97mpg and emits so little CO2 it qualifies for free road tax, as well as exemption from the London Congestion Charge.
Rolls-Royce Phantom Serenity £1,000,000 (est.)
A basic Phantom will set you back just £310,000, but the one-off Serenity model is thought to be over three times that much. Aimed to showcase what Rolls-Royce can do in terms of bespoke design, the Phantom Serenity features a hand-painted silk interior, bamboo and mother-of-pearl finishings and a leather-lined boot. The Phantom could arguably top this list, as your budget is the only limit to producing the Rolls-Royce of your dreams.
Pagani Huayra £990,000 plus taxes
The Pagani Huayra (pronounced wire-ra) is a boutique offering from a small Italian company specialising in carbon-fibre supercars. Its founder, Horacio Pagani, cut his teeth at Lamborghini before branching out on his own. The Huayra uses a twin-turbocharged 6.0-litre engine sourced from AMG (an offshoot of Mercedes) to produce 730bhp, and just 20 examples are built each year. Aside from the engine, almost every component in the Huayra is made in-house, with Pagani branding on even the smallest of parts. The Huayra has aerodynamic flaps at the front and rear that rise and fall as you change direction and accelerate, leading to one of the more theatrical driving experiences offered by any car today.
Continue our countdown of the world's most expensive cars with the 7th to the 4th priciest models money can buy.
Speed awareness course: how much does it cost, how long does it take and how do you do one online?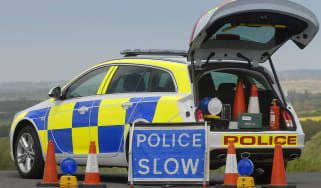 Speed awareness course: how much does it cost, how long does it take and how do you do one online?
New car delivery times: how long will you have to wait?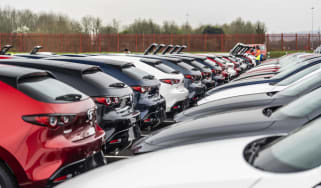 New car delivery times: how long will you have to wait?
Best new car deals 2022: this week's top car offers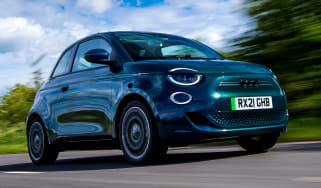 Best new car deals 2022: this week's top car offers