The world's most expensive cars
Our top 10 rundown details your options if money is no object when buying a new car
Koenigsegg One:1 £1,790,000 plus taxes (sold out)
The Koenigsegg One:1 is so named because it has a power to weight ratio of one metric horsepower per kilogramme, which is something of a holy grail for supercar makers. The One:1's 5.0-litre twin-turbocharged engine produces 1,341bhp when running on bioethanol, a fuel that's widely available in its Swedish homeland. The sprint from 0-62mph takes around 2.6 seconds and the One:1 will reach 186mph faster than some cars can accelerate to 62mph. The car is sold out, but that's common at this end of the market; secondhand examples are now worth whatever someone is willing to pay.
Bugatti Chiron £1,900,000
The Bugatti Chiron is a brand-new model from the ultra-luxury performance carmaker. It replaces the Bugatti Veyron, which was already one of the fastest and most expensive cars ever made. Working on the principle that faster and more powerful is better, the Chiron will reach 261mph, goes from 0-62mph under 2.5 seconds and produces 1,479bhp – almost 500bhp more than the Veyron and the equivalent of 20 Vauxhall Corsas with a 1.4-litre engine. While the Chiron costs just under £2 million that's just for starters: most buyers are expected to spend £250,000 on extras alone. Adding fully exposed carbon-fibre bodywork costs around £218,000 – but don't worry if that's too much: you can just get the wing mirrors capped in carbon-fibre for £6,800 or so.
McLaren P1 GTR £1,980,000
The 'standard' McLaren P1 produces 903bhp and costs a shade under £900,000, but if that's not enough, McLaren offers a GTR version for an extra £1.1million. Originally conceived as a race-track-only model, the P1 GTR is only offered to buyers who already own a normal P1. Boasting an extra 83bhp, unsilenced titanium exhausts, special racing 'slick' tyres and an adapted bodykit to provide greater grip, the P1 GTR was slightly modified to make it road-legal after McLaren bowed to pressure from buyers. Power comes from a twin-turbocharged 3.8-litre engine and an electric motor, with 0-62mph taking under three seconds. P1 GTR buyers don't just get the car, though: they also get access to a special P1 GTR racing tournament, with McLaren providing race tuition, dietary recommendations and fitness training for those taking part.
Honourable mentions:
As much as we'd like to include the £1.8million Aston Martin Vulcan on this list, it's a racetrack-only car, so doesn't qualify for inclusion – even if the amount of aerodynamic downforce it creates allows it to theoretically drive upside down. The W Motors Lykan Hypersport could arguably feature on our rundown, too; at £2.6million (partly thanks to the 420 diamonds set into its headlights) it's certainly costly enough to qualify, but few have been produced and none has been given to journalists, so it remains something of an expensive enigma.
Can't quite stretch to one of these cars? Find out the worst cars ever made.
Engine management light: top 5 causes of amber engine warning light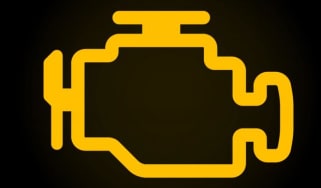 Engine management light: top 5 causes of amber engine warning light
Tesla Cybertruck finally delivered: specs, prices and UK availability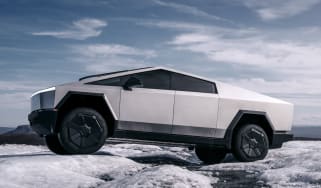 Tesla Cybertruck finally delivered: specs, prices and UK availability
Best new car deals 2023: this week's top car offers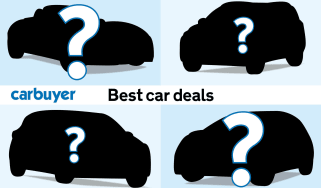 Best new car deals 2023: this week's top car offers