The world's most expensive cars
Our top 10 rundown details your options if money is no object when buying a new car
Ferrari LaFerrari £1,150,000
A car so good they named it twice, the Ferrari LaFerrari is a 950bhp hybrid supercar that, along with the McLaren P1 and the Porsche 918 Spyder (see below), represents the latest in automotive technology. Even before it sold out, though, buying a LaFerrari wasn't easy: you had to be 'invited' by the company to get your hands on one. To get to that stage, you first had to own several Ferrari models, rumoured to include the Enzo, the F40 and the F50 – cars that together would set you back several million pounds – and that's before you've even paid for the LaFerrari and its options.
Bugatti Veyron 16.4 Grand Sport Vitesse £1,400,000 plus taxes
Just because the Chiron has arrived, that doesn't mean Bugatti dealers are offering discounts on the outgoing Veyron. There have been a number of special Veyrons made over the years, but the Grand Sport Vitesse is one of the more expensive. With an 8.0-litre engine aided by four turbochargers, the Grand Sport produces 1,183bhp and goes from 0-62mph in just 2.6 seconds; you can enjoy the wind in your hair the whole time, too, as the Vitesse's roof lifts off. One word of warning: find somewhere to drive it at top speed and the Veyron's huge engine will empty its fuel tank in just a few minutes.
Koenigsegg Regera £1,449,186
The Koenigsegg Regera is powered by Koenigsegg's twin-turbocharged 5.0-litre engine and also features three electric motors, boosting total power to an almost-incomprehensible 1,800bhp. Performance figures are obviously astronomical, but the Regera's party trick takes place when stationary: the front and rear body panels, as well as the doors, can be opened remotely using the key, in a dramatic and almost balletic manner.
Lamborghini Centenario £1,640,000 (sold out)
Another sold-out supercar, the Lamborghini Centenario is based on the Aventador and 40 examples were built to mark the 100th birthday that company founder Ferruccio Lamborghini would be celebrating if he were still around. For around £1.4 million more than the Aventador, you get an uprated 6.5-litre engine said to produce 759bhp, cutting-edge aerodynamic tweaks and the satisfaction of owning one of the rarest cars in the world.
What is AdBlue?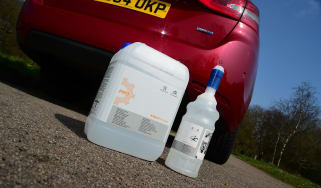 Top 10 best company cars 2021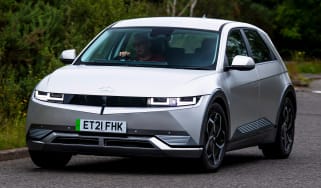 Top 10 best company cars 2021
Genesis GV80 SUV review