Used Skoda Fabia buying guide: 2007-2014 (Mk2)
A sturdy, well-engineered supermini with grown-up appeal, the Skoda Fabia makes a practical used-car choice
In 2014, Skoda opened the order books for the Mk3 Skoda Fabia, building on the great reputation of its Mk2 predecessor. And rather than rendering the old model old hat at a stroke, the excellent Mk3 has served to remind us just what a capable car the second-generation Fabia actually was.
Since the Mk1 Fabia launched in 1999, the model has received high praise from journalists and owners alike, so the latest version had a lot to live up to. All models have been practical and well designed, with decent comfort for front and back-seat occupants alike.
The interior is built well out of good-quality materials, but rather bleak and sombre in cars with dark-coloured plastics. Four average-size adults will fit in with relative ease, there are plenty of handy storage cubbies dotted throughout the cabin and the boot measures 315 litres – a good size for this class of car.
If there's one criticism, it's that the Fabia comes up a little short on driver enjoyment. Fun behind the wheel definitely plays second fiddle to comfort and safety. It's a difficult balancing act but one that rivals – like the Ford Fiesta and SEAT Ibiza – seem to pull off better.
Nevertheless, if a relaxed, simple no-nonsense car is what you seek, the Skoda Fabia Mk2 delivers. Follow our buyer's guide to find one to suit you.
Skoda Fabia Mk2 history
Skoda released the second-generation car to bear the Fabia name in May 2007 as a five-door hatchback only. It could be chosen with 1.2, 1.4 or 1.6-litre petrol engines, or 1.4 or 1.9-litre turbodiesels. A high-specification Sport model and a five-door estate appeared in January 2008. A special fuel-efficient 1.4-litre TDI GreenLine diesel was launched in April 2008, with an off-road-styled Fabia Scout following in July.
The range was facelifted in March 2010, getting a new, more efficient engine range and updated styling. The range was restructured with S, SE and Elegance trim levels taking place of the previous 1, 2 and 3 models. The Fabia SE Plus was introduced in May 2011 and featured climate control and darkened privacy glass, as well as electric rear windows and a multifunction steering wheel to control the stereo.
Which is the best Skoda Fabia Mk2 for me?
Post-2010 facelift cars have the best engines, although none are terrible. The 1.2-litre petrol and 1.4-litre diesel cars can feel a little breathless, so the bigger, more powerful engines are far more relaxing for anything other than urban driving. The high-specification Sport model offers particularly good value for money and the DSG automatic gearbox is one of the the best in the business.
Every Fabia has front and side airbags, electric front windows, central locking and a split-folding rear seat. The 2 (later SE) also has air-conditioning, alloy wheels and electric door mirrors. The top-of-the-range 3 (later Elegance) has cruise control and rear parking sensors.There are some high-mileage Fabias out there that have been used as corporate pool cars, and these need to be priced competitively, because most used examples have covered fewer than 60,000 miles. The Fabia is quite a sought-after car, so you won't find many bargains in the classified ads. Good examples are usually snapped up by used-car dealerships to sell at market value.
Around a third of all Fabia Mk2s are diesels and these attract a slight premium over equivalent petrol models. Cars with automatic gearboxes are more desirable still, while estates are the most expensive.
Running costs, maintenance and parts
Our favourite Skoda Fabia for economy vs performance is the 1.6-litre TDI diesel, which can return up to 67mpg and has CO2 emissions that mean it won't cost more than £20 a year to tax. Only the 1.4-litre TDI can beat these figures, and even then it's not by much, and the extra power of the 1.6-litre is definitely worth having.
Petrol models will return just under 50mpg, apart from the later 1.2-litre TSI, which can manage up to 54mpg. Petrol Fabias will cost a minimum of £110 a year for road tax.The 1.2-litre petrol models start in insurance group 3, which can lead to some relatively attractive quotes. The most expensive Fabia to insure is likely to be a top-of-the-range 1.6-litre TDI, but even that only reaches group 16.
Every Mk2 Skoda Fabia will need a minor or major service every year or 10,000 miles, whichever comes first. Minor services are a little less expensive than major ones, and they alternate from one to the next. Once a Fabia reaches three old, it becomes eligible for discounted, fixed-price maintenance at Skoda dealers.
Coolant needs to be replaced every five years (at a cost of £100) and the brake fluid needs to be changed at each of the first three services and then once every two years after. The air-conditioning will need regassing every two years.Every diesel engine as well as the 1.4-litre petrol uses a cambelt, and this needs changing every five years or 100,000 miles. It's recommended that the coolant pump be replaced at the same time.
What to look out for
Every generation of Skoda Fabia has been based on tried-and-tested technology from the Volkswagen Group, so major mechanical failures are infrequent. Some of the smaller but higher-output engines can use more oil than you'd expect – they can need a litre top-up every 1,000 miles.
Although build quality is generally good, the alignment of individual body panels isn't always perfect, so if it appears that things don't line up properly it shouldn't be assumed that the car has been damaged. Interior trim can be a little fragile, too, with things like electric window switches becoming detached from their surrounds.
This can also lead to squeaks and rattles cropping up, especially from places like where the top of the dashboard meets the windscreen surround. Pedals can need frequent lubrication, as well, to maintain squeak-free operation.
Before you spend half an hour searching for the spare wheel, be aware that there might not be one if the car was built from 2009 onwards. Skoda ceased supplying them as standard equipment at that point, however there's still space under the boot for one and they could be ordered as optional extras.
You may find the Fabia's headlights a little disappointing – many owners have installing a set of aftermarket bulbs such as Osram Nightbreakers or Phillips Xtremes to remedy this.
Recalls
There has only been one recall so far for the Skoda Fabia Mk2. It was launched in July 2007 and only affected the first two months of production (cars built up to the end of May 2007).The problem concerned a wiring issue whereby an impact detected by a sensor could lead to curtain airbags inflating on the wrong side of the car. A wiring modification was necessary to put this unfortunate problem right. A total of 5,142 Fabias were recalled, with the issue also affecting the Skoda Roomster MPV.
Alternatives
The SEAT Ibiza is closely related to the Skoda Fabia and uses similar engines and mechanical components. It also manages to be rather more fun to drive than the Fabia, if not quite as appealing on the inside. It also shares the Skoda's low running costs.
The Toyota Yaris is another very dependable supermini alternative. It's well designed, economical and safe, but suffers a similar lack of joie de vivre as the Skoda and tends to be quite pricey used.
The Vauxhall Corsa and Ford Fiesta are reliable, plentiful and practical, with the Fiesta being marginally the better looking of the two, but also by some distance the best to drive.Of course, it would be foolish to overlook the other car with which the Skoda Fabia shares its DNA. The Volkswagen Polo is a very fine all-rounder, but used examples carry something of a price premium over their Skoda and SEAT rivals from within the Volkswagen Group.
Verdict
The Skoda Fabia Mk2 has suffered mixed fortunes in our annual Driver Power owner satisfaction survey and in 2016 could only manage a disappointing 144th place overall finish out of 150 cars in the survey. The main issue that caused the Fabia's downfall was its handling. Ride quality came in for some criticism, too, as did a lack of in-car technology.
Owners still praised it as a practical car and one with commendably low running costs, though. And when the Fabia debuted in the Driver Power survey back in 2009, it finished inside the top 25 overall for several years on the trot. This is a measure of how the Fabia has become overtaken by newer cars that offer more advanced technology and greater driver involvement.This doesn't mean the Mk2 is a bad car, though. It remains a reliable, safe and relatively affordable family car and one that very few buyers express regret about choosing.
Updated Peugeot 5008 starts at £29,585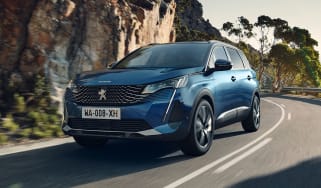 Updated Peugeot 5008 starts at £29,585
Cupra Formentor SUV review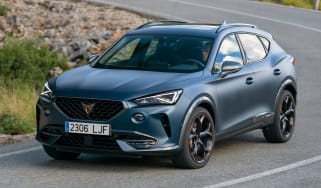 Cupra Formentor SUV review
2020 Volkswagen ID.3 hatchback: base model starts at under £30k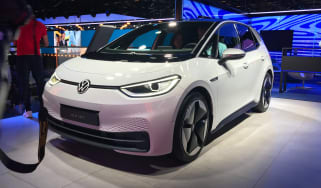 2020 Volkswagen ID.3 hatchback: base model starts at under £30k