Used Toyota Auris buying guide: 2007-2012 (Mk1)
Toyota's Auris isn't the most exciting car on the road, but has its place as a dependable and practical family workhorse
Introducing the Toyota Auris in 2007 was quite a bold move. In Europe, it replaced the well-known Toyota Corolla – one of the best-selling cars in the world since it first appeared in the 1960s. With the Corolla name being retained in other global markets, the new identity provided a great opportunity for Toyota to do something creative that would broaden the appeal of its small hatchback.
The Corolla had always been a sensible choice, but had acquired a somewhat dull, lifeless image. With the new Auris fighting such esteemed, enjoyable cars as the Ford Focus and Volkswagen Golf, Toyota was free to completely re-think its approach to the small hatchback market and attract a wider, more youthful audience.
Somehow this didn't happen: the Auris offered exactly the same worthy, respectable package as the Corolla before it. It was a car sold on its fitness for purpose rather than style or panache and it attracted the exact same sensible, loyal customers as the Corolla had. The Toyota Auris continued to be the embodiment of solid, reliable family motoring.
It's far from imaginatively designed or inspiring to drive, but it's unlikely to let you down when you depend on it. That's enough reason for it to make a very worthy second-hand buy.Our guide will help you to find the best Toyota Auris for you.
Toyota Auris history
The Toyota Auris replaced the Toyota Corolla in the UK in February 2007. At launch, there was a choice of 1.4 or 1.6-litre VVT-i petrol engines and 1.4 or 1.6-litre D-4D diesels. You could choose a three or five-door hatchback, and T2, T3 or T-Spirit trim levels.
A more powerful 175bhp 2.2-litre D-4D diesel soon joined the range and the list of trim levels became longer in April 2008 when the SR and TR were introduced. A smaller 1.33-litre engine with with stop-start replaced the 1.4-litre petrol in July 2008, with still better economy on offer from a 1.8-litre HSD hybrid that appeared in July 2010.
A round of detail improvements enhanced the range in May 2011, bringing a more generous range of interior equipment. In 2012, a MkII Auris was introduced.
Which is the best Toyota Auris for me?
The 1.33-litre petrol engine makes for a more powerful and cheaper-to-run car than the 1.4-litre, but the 1.6-litre is more potent than both – and by far the most numerous on the market. Surprisingly, the more modern 1.4-litre D-4D diesel is a more flexible and efficient engine than the earlier 2.0-litre, but there are fewer to choose from. We don't recommend the hybrid model – it's not especially frugal compared to the diesels and tends to carry a price premium, while it also cuts boot space from 354 to just 279 litres.
A MultiMode automatic gearbox was available with the 1.6-litre petrol and 1.4-litre diesel engines, but it's not the best to use and introduces a fair bit of mechanical complexity, which can be costly if it goes wrong.
All Aurises have air-conditioning, electric front windows and remote-control central locking. The T3 model adds alloy wheels, a multifunction steering wheel and heated mirrors. The high-specification T-Spirit comes with cruise control, automatic lights and wipers, plus climate-control air-conditioning.
The Auris was a popular car for fleet use and many have accrued very high mileage. Most dealer-sold cars will have less than 60,000 miles on the clock, though. Petrol cars are about 50% more common than diesel models and tend to have lower mileages. A three-door Auris is worth less than the equivalent five-door model, but automatic cars are quite sought after and command higher prices. The Auris Hybrid is automatic-only.
Running costs, maintenance and parts
The most economical Auris is the 1.4-litre D-4D diesel with a manual gearbox, it should return 60mpg. The 1.33-litre is the most frugal petrol, at 47mpg. The powerful and quick 2.2-litre D-4D diesel isn't likely to return much more than 45mpg, while costing £180 a year in road tax, but only the hybrid is road-tax-exempt.
The least you'll pay for road tax on an Auris is £110 a year for certain 1.4-litre D-4D diesel models. The Auris HSD Hybrid can achieve 74mpg in the right circumstances, but this fuel consumption can't be guaranteed all the time.Insurance groupings range from 9 for the 1.4-litre petrol to 26 for the most powerful 2.2-litre diesel.
Every Mk1 Toyota Auris needs a service every 10,000 miles or 12 months, the first check being a minor service, the next an intermediate, then a major service, with this pattern repeating throughout the life of the car. Hybrid servicing is a little more costly, but UK Toyota dealers will charge identical prices, making bargain-hunting unnecessary.
Every two years, the brake fluid will need to be replaced and the coolant will need to be changed after 100,000 miles and every 50,000 miles after that – although these operations will be covered under the service due at that point. All Toyota Auris engines are chain-driven so there's no cambelt to worry about changing.
What to look out for
The most common complaints levelled against the Auris so far have been gearbox-related. Manual cars can suffer premature clutch failure, so you should always test for signs of a slipping clutch during your test drive. Towards the beginning of the Auris' time on sale, there were examples of the manual gearbox being replaced due to excess noise, but a Toyota dealer is unlikely to push for a warranty repair now.
The automatic transmissions have their problems, too. Jerky shifting is a common issue and it isn't unknown for them to refuse to change gear altogether. Overall, we prefer the manual.Loud squealing noises can be caused by a build-up of brake dust in the brake mechanism and sometimes changing the front brake pads can resolve this. Before you embark on a repair, check the condition of your brake pads and disks. If there's plenty of life left in them, it might be worth living with the noise until brake replacement is due based on normal wear and tear.The handbrake on the Auris isn't the strongest and might not manage to hold the car on an incline. A simple adjustment can improve matters, but it's always best to leave the car in gear when unattended.
A build-up of water in the spare wheel well can be caused by water leaking from the air outlets behind the rear wheels, but the tail-light units can also leak water through their foam seals.
[Gallery:21]
Recalls
The Toyota Auris has been the subject of four recalls so far. The first concerned cars built in January 2008, which could potentially suffer the detachment of the rear brake calipers. Two years later, another recall was announced to resolve accelerator pedal problems.
A fault has also been found which could lead to failures within the rear suspension of Aurises built between February 2007 and March 2011. The most recent recall announced concerned cars built before December 2008; it centred on an electrical fire risk caused by a short circuit in the electric window wiring.
Alternatives
The two biggest rivals to the Toyota Auris are the Volkswagen Golf and Ford Focus. The former has a very strong image, is renowned for its engineering and has a broad range of bodystyles, engines and trim levels and used prices tend to be high. The Focus hits back by being a great car to drive, with economical engines and generous standard equipment. It's usually significantly cheaper, too.
Also good value is the Vauxhall Astra, which enjoys the support of a large dealer network, while the Renault Megane, Citroen C4 and Peugeot 308 offer their own different style and are less common on the roads.
For dependability over style or finesse, the Hyundai i30 and Kia Cee'd rate strongly. Some examples of these may still be covered under their long warranties. Highly regarded Japanese rivals include the cleverly-designed Honda Civic and the very underrated and enjoyable to drive Mazda3.
Verdict
The Toyota Auris has never been a particularly high scorer in our annual Driver Power owner satisfaction survey. Its best overall result was 63rd place in 2012 and in 2016 it languished in 140th place overall out of 150 models surveyed.
Much of its poor showing stems from the fact that it doesn't really inspire in any one specific area, and some of the categories are as subjective as 'ease of driving' and 'road handling'. During the Auris' production lifespan, a lot of new cars have been released, so it could be that its low scoring simply reflects the advancements made by newer cars.
Reassuringly, the reliability and low running costs of the Auris are consistently praised.Its rivals are very strong indeed, it must be said, and many of them make for more enjoyable cars to live with on a day-to-day basis. But there are also a great many loyal Toyota buyers who bought Corollas by habit and moved onto the Auris, which delivers the same package of virtues, so it must be doing something right. It's also one of the most affordable recent small hatchbacks on the market today. Give one a try. You might love it.
Cupra Formentor SUV review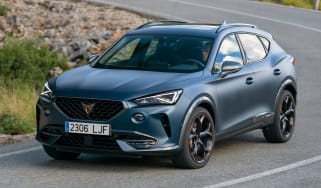 Cupra Formentor SUV review
2020 Volkswagen ID.3 hatchback: base model starts at under £30k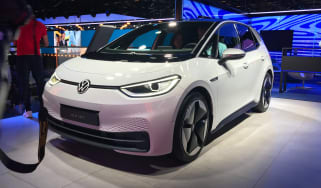 2020 Volkswagen ID.3 hatchback: base model starts at under £30k
Audi Q8 gains plug-in hybrid versions with 28-mile electric range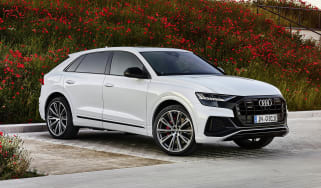 Audi Q8 gains plug-in hybrid versions with 28-mile electric range