Used Volkswagen Touareg buying guide: 2010-present (Mk2)
The second-generation Volkswagen Touareg is a large and capable five-seater SUV that's cheaper than many of its rivals
The original Volkswagen Touareg was launched in 2003 and proved popular enough to warrant the launch of a Mk2 in 2010. Still in production, the Mk2 Touareg only subtly evolves its predecessor's looks, though that's no bad thing: one of the Touareg's successes is that it has always managed to be an imposing, full-size SUV without looking too overbearing or menacing.
The Touareg competes most directly with the BMW X5, the Volvo XC90 and the Land Rover Discovery, but while those cars are available with seven seats, Volkswagen has only ever offered the Touareg with five. However, it's incredibly spacious inside and the boot is vast, at 580 litres.
If you're after a large SUV and don't need more than five seats, the Touareg should definitely be on your shopping list. It's fast, decent to drive and well built, and since there's less demand for it on the used market than for its rivals, it's relatively good value for money, too.
Bear in mind one thing, though: while the Touareg is cheaper to run than some cars of a similar size, a modern family hatchback will cost you around half as much in fuel, maintenance and parts.
Volkswagen Touareg Mk2 history
Volkswagen offered three engine options when the Mk2 Touareg went on sale in October 2010. The 380bhp petrol-electric hybrid and the 340bhp 4.2-litre V8 diesel were rare choices, so the vast majority of used examples come with a 3.0-litre diesel engine, which initially produced 240bhp. All models have an automatic gearbox, while adjustable air suspension was offered as an option.
Three trims were available from launch, and all are well equipped, with the main differences being interior and exterior colour combinations. SE, Altitude and Escape all have alloy wheels, leather seats (heated in the front), cruise control, a touchscreen infotainment screen, DAB radio, sat-nav, and automatic wipers and headlights. The Escape model sacrifices some useful features, however, such as parking sensors.
R-Line trim arrived 2013 and brought with it chunkier exterior looks, 20-inch alloy wheels, keyless entry and go, a panoramic sunroof and an electronically opening boot.
In 2014 the Touareg was given a facelift which sharpened its looks, while a 201bhp version of the 3.0-litre diesel engine was added to the range and standard 3.0-litre diesel got an extra 18bhp.
Facelifted Touaregs have a couple of extra features that aren't immediately obvious. One of these is Volkswagen's Post-Collision Braking System, which automatically applies the brakes after an accident to reduce the distance the car can be shunted down the road. VW's Coasting Function was added to the gearbox at the same time. This saves fuel by automatically disengaging power to the wheels when going downhill (the system can be switched off if you don't like it).
Which is the best Volkswagen Touareg Mk2 version?
The 4.2-litre diesel and the petrol-electric hybrid are too rare and uneconomical to easily recommend, though both make the Touareg fast and able to sprint from 0-62mph in around six seconds.
Choose a 3.0-litre diesel engine and you'll find many more cars to look at, and performance is still eminently sufficient. Even the least powerful model goes from 0-62mph in nine seconds, and you can knock a second or two off that time with the more powerful 3.0-litre diesels.
Partnership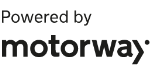 Need to sell your car?
Find your best offer from over 5,000+ dealers. It's that easy.
Volkswagen offered a pretty extensive options list with the Touareg, so choose a model based on the equipment you want, rather than a specific trim level. However, we would suggest you avoid the Escape model due to its lack of parking sensors.
The Driver's Assistance Pack bundles together lane departure warning, radar-guided cruise control and a blind spot detection system, while the 360-degree camera is worth seeking out as the Touareg's large dimensions means it requires a fair degree of concentration to park.
Parents may want to find a car with the optional electric rear sunblinds, while those after a touch of luxury are likely to appreciate the optional 12-way adjustable Napa seats and the parking heater – at the touch of a button on the keyfob, this warms up the seats and demists the windows in preparation for your arrival.
Running costs
Considering its size, the Touareg is reasonably economical, although the 4.2-litre diesel and the hybrid can manage only 31 and 34mpg respectively. This is another reason to go for the 3.0-litre diesel, then, as this returns 38-42mpg, depending on what power output you choose. Road tax is pretty high, though, with most models incurring £210-270 and the 4.2-litre model costing £500 to tax.
Servicing is required annually, with Volkswagen charging around £250 for a minor check-up and £530 for a major one. Replenishing the brake fluid (required every two years) will come to around £60, while re-gassing the air-con is about £80. All the engines are chain-driven, so there's no cambelt to worry about changing.
While those costs are reasonably palatable, parts and consumables for the big Touareg are less so. Budget £600-£1000 for a new set of tyres, depending on brand and size, while a new set of brake pads is around £180 and new discs are likely to total £260 or so. Insurance will also be on the high side, with the Touareg ranging from groups 36-48 out of 50, with most of the 3.0-litre diesels around group 40.
Volkswagen Touareg: what to look out for
The Touareg has a decent reputation for reliability but, because it's a fairly sophisticated car, we advise buying one with a dependable warranty – either from the dealer or an aftermarket company.
Cars fitted with the optional air suspension system are noticeably more comfortable over bumps, but this complex system technology can be expensive to fix if it goes wrong, so consider the simpler, standard set-up. If you're test-driving an R-Line Touareg, make sure you take it on a bumpy road to check if you find the big wheels make things too uncomfortable.
Be sure to inspect the coolant level, as a low reservoir could indicate a leaking water pump in need of replacement. Look round the boot carefully, too, as the rear windscreen wiper can leak, causing paintwork damage.
If the car you're looking at has a towbar, ask if this was fitted at the Volkwagen factory or as an aftermarket job. Volkswagen recommends fitting a more powerful engine fan when towing, and not everyone will have done this.
Finally, be aware there is no spare wheel with a Touareg, just a compressor and a can of sealant. We'd normally grumble about this, but given the Touareg's weight and the size of its wheels, if the tyre needs changing you're probably better off calling in professional help anyway.
The Mk2 Touareg has only been recalled once, with hybrids built between April 2011 and 2012 needing remedial work on a potential fuel leak. See the DVSA's recall checker tool for more information, including relevant Vehicle Identification Numbers.
Alternatives
One of the reasons for the Touareg being a relatively rare sight on the roads is the stiff competition at this end of the market. The BMW X5 (see our used BMW X5 buying guide) is more enjoyable to drive than the Touareg and is available with seven seats, though it's more expensive to buy second-hand than the big Volkswagen.
If you definitely want seven seats, the Audi Q7 makes an impressively plush choice (click here for our guide to buying a used Audi Q7). Make sure you also look at our guide to the luxurious and hugely capable five-seat used Range Rover, though it has a reputation for being expensive to maintain.
Verdict
Assuming you want a full-size, full-fat SUV yet don't need seven seats, you should definitely consider the second-generation VW Touareg. It's hugely spacious, comfortable and comes very well equipped, while the fact that it's often overlooked in favour of SUVs from more premium manufacturers makes it less expensive on the second-hand market than some of its rivals.
When the Volkswagen Touareg Mk2 first went on sale, it cost around £40,000 rising to £45,500. Today, used examples range significantly in price, however you can expect to pay from from between £12,000 for a 2010 model up to £38,000 for one with a only a handful of miles on the clock. For up to date deals on used Volkswagen Touareg Mk2s , visit our sister site Buyacar.co.uk.
Engine management light: top 5 causes of amber engine warning light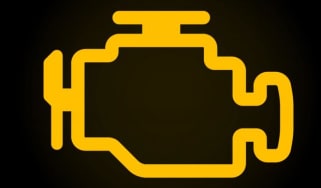 Engine management light: top 5 causes of amber engine warning light
Best new car deals 2023: this week's top car offers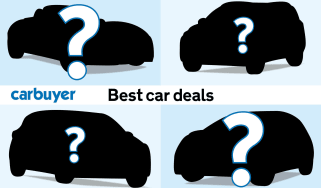 Best new car deals 2023: this week's top car offers
Swoopy new Toyota Sport Crossover Concept to take on Polestar 2 in 2025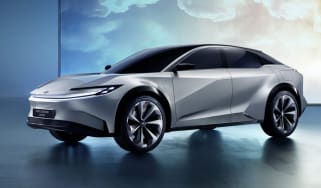 Swoopy new Toyota Sport Crossover Concept to take on Polestar 2 in 2025