Used Renault Megane buying guide: 2008-2016 (Mk3)
The third-generation Renault Megane is a far more capable machine than its bargain prices might lead you to believe
The Renault Megane has offered family-car buyers a stylish, less common alternative to the Ford Focus and Vauxhall Astra since the first version went on sale in the 1990s. It's now comfortably into its fourth generation, but the Mk3 remains an attractive, enjoyable and great-value used choice.
Renault played it safe with the styling for its third generation of Megane – after the controversial style of the Mk2, the next version was far more classical in its proportions, with a sleek nose and tapering rear end. And, while those who bought a Mk3 Megane weren't pleased by the way it held its value, it means Renault's stylish hatchback is now a secondhand bargain.
One of the reasons for that steep depreciation is Renault's historically poor reputation for reliability – but this isn't entirely deserved. When the Mk3 Megane was scrutinized in our 2016 Driver Power satisfaction survey, owners voted it into 62nd place out of 150 cars. This result really isn't bad for a car that's been on sale since 2008.
The Megane is eminently suitable for family-car duty – its interior is stylish and let down only by some confusing controls and a few instances of flimsy trim. The front seats provide plenty of space and there's a big boot, too, but those sitting in the rear may find the leg and headroom a little restricted.
The Ford Focus and Vauxhall Astra are a little more polished, but the Megane is arguably better looking and certainly has price on its side. It's an economical car to run, too. Here's our guide to buying the best Renault Megane Mk3 for you.
Renault Megane Mk3 history
The third-generation Renault Megane hatchback first arrived in UK showrooms in November 2008. You could choose between three petrol engines, a 1.6-litre VVT in99bhp '100' or 108bhp '110' versions or a 178bhp 2.0-litre TCe 180. Those who preferred diesel could go for an 84bhp 1.5-litre dCi 85 or a 1.9-litre dCi with 128bhp. Not long later, a 128bhp 1.4-litre TCe 130 petrol option was added to the range.
At first you could choose from Expression, Dynamique and Privilege trim levels, with an entry-level Extreme model joining the line-up in April 2009. January 2011 saw the range become simplified with Expression, Dynamique TomTom and GT Line TomTom trims; the TomTom suffix indicating the provision of sat nav as standard. A mid-range 108bhp 1.6-litre dCi diesel engine was added soon after.
All models received a stylish new front-end design during an update in 2012, with a 1.2-litre TCe petrol engine introduced at the same time to replace the 1.6-litre VVT engine. In the spring of 2014, a dual-clutch automatic gearbox was introduced for cars with the TCe 130 petrol engine, while exterior styling saw a few subtle updates.
Which is the best Renault Megane Mk3 for me?
The only engine in the Renault Megane range that we found disappointing was the normally aspirated 1.6 VVT. Compared to the others it feels a little inert and unwilling, though it's by no means a bad engine. The full range includes three and five- door hatchbacks, a coupé-cabrio with a folding solid roof, and a Sport Tourer estate version.
Partnership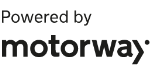 Need to sell your car?
Find your best offer from over 5,000+ dealers. It's that easy.
Three door cars have rather tight access for the rear seats, though the doors do open wide for front seat passengers. Those families with taller members may want to note that the Megane's sloping roofline restricts the headroom available for those in the rear and knee-room isn't especially generous either.
The Extreme model was introduced five months into the Megane Mk3 going on sale and has fewer standard features than other models in the range. It was discontinued in January 2011. Even that car has air-conditioning and electric front windows, as well as an ESP system and six airbags so your family's safety should be assured.
If you avoid the Extreme and stick with Expression model cars and above, you'll have heated door mirrors and rear electric windows. Dynamique models are a step further upmarket and add have Bluetooth, 16-inch alloy wheels, cruise control and automatic lights and wipers – Dynamique TomTom models have sat-nav too.
Privilege models are at the top of the range and build on the feature list of the Dynamique, adding dual-zone climate control and rear parking sensors as well as electrically-folded door mirrors and a rear view mirror that dims automatically.
Unusually Megane Sport Tourer (estate) models tend to command lower prices than five-door hatchbacks, which in turn are worth less than three-door models. They usually have diesel engines and some have racked up very high mileages. The Megane became fairly popular among company car users so high-mileage examples abound, many of which are Extreme or Expression models at the lower end of the range.
The 1.6-litre petrol 110 Dynamique TomTom is a good specification and comes with our recommendation, though the 113bhp 1.2-litre tCe engine is worth holding out for if you can. Around 60 per cent of Meganes out there are diesel while automatic cars are rare.
Running costs, maintenance and parts
The most economical Megane is the 1.5-litre dCi 106 diesel which can achieve 62mpg and will only cost you £30 per year in road tax. You might prefer the extra power of the 1.9-litre dCi 130 but it will only return 55mpg. None of the petrol cars are especially economical: the most popular, the 1.6-litre VVT 110, struggles to do better than 40mpg, and none of the petrols will cost less than £185 to tax. Insurance groupings range from 13 to 23, which is comparable with a Ford Focus or Vauxhall Astra.
If your Megane was built before 2012 it will need servicing every two years or 18,000 miles, whichever comes round sooner. Renault decided to increase the service frequency of later cars to every 12 months, imposing a 12,000 mile limit for petrol engines and an 18,000-mile cap for diesels. Services alternate between minor and major.
All Mégane engines need their cambelt to be replaced every six years or 72,000 miles. This isn't a cheap job so if the example you're considering will need this doing soon, try using it as a bargaining tool to lower the purchase price. All models will also need their brake fluid changed every three years or 72,000 miles and their coolant renewed every five years or 90,000 miles.
What to look out for
Despite Renault's poor reputation for reliability, the Megane isn't especially prone to sudden mechanical failure; issues tend to be minor, niggling ones, though it's not unheard of for a clutch to need replacing after fewer than 20,000 miles – check the clutch isn't slipping when on your test drive.
Assembly quality wasn't always the best, and some examples left the factory with fairly broad gaps between the body panels. Be aware, however, that Ill-fitting body panels on cars can occasionally indicate that a car may have been crashed and repaired, so look for signs that the car has been resprayed.
Some owners have been disappointed by the quality of the standard-fit stereo – it's not the most powerful and sounds a little tinny. A car stereo specialist will be able explain your options for upgrading it, though these may not come cheaply.
Diesel-engined cars are prone to a build-up of soot in the diesel particulate filter (DPF) if they're not regularly driven for long enough for the filter to reach its operating temperature. This issue is not exclusive to the Megane but there is a wealth of diesel examples in the hands of low-mileage motorists, so their cars may be prone to this problem. A blocked DPF will cause a warning light on the dashboard and possibly a lack of power, so look out for these.
Recalls
The Mk3 Megane has been the subject of several recalls to date. In April 2011 cars built between June and August 2010 were recalled to deal with airbags which could fail to deploy correctly. Soon after, another recall to do with defective power steering affected just three models built between October 2009 and March 2010. Megane Coupe Cabriolets built between May 2010 and October 2013 were also recalled amid fears that the rear shelf could detach.
There has been several recalls focussing on a possible fault with the braking assistance. The most recent was announced in January 2016 and affected 527 Megane, Scenic and Kadjar models, as well as Trafic and Master vans with the same R9M 1.6-litre diesel engine.
Alternatives
The car that every medium hatchback wants to beat is the Volkswagen Golf, a classy, perennial favourite that does everything very well. Such is its excellent reputation and strong image that the Golf can look rather expensive next to similarly sized used rivals.
If you're a keen driver you might be impressed by the Ford Focus. Its 'everyman' image may not be the most appealing, but it's a great car to drive and ride in, and comes very well equipped.
Top of the pile for ease of ownership is the Kia Cee'd. It's reliable and comfortable, and new cars come with a seven-year/100,000-mile warranty – the majority of used examples will still carry the balance of this, which can be transferred between owners.
The Mazda 3 is a terrifically underrated car, while the Honda Civic is particularly practical. Neither is quite as affordable as the Megane, though. The Renault's arch rival, the Peugeot 308, is a smartly styled and mature-feeling French alternative, with more emphasis on luxury than the Megane.
Verdict
The Renault Megane Mk3 is one of those cars which never quite gets the recognition it deserves. It's sharp-looking – especially in facelifted form – with some great engines and a lot of standard equipment. Overall, it's a much better car than its reputation would have people believe.
It finished in 62nd place out of 150 cars surveyed in our 2016 Driver Power owner satisfaction survey, earning 53rd place for reliability – a statistic that may not sound encouraging on paper but is in fact very creditable considering the fact that many of the cars in the survey were designed and built far more recently than the Megane. Results of 41st and 42nd place respectively for ride quality and handling are impressive, too, while 32nd place for running costs is excellent.
Having scotched the poor reliability myth, it's clear that there's plenty about the Megane that appeals, not least its very low purchase price. It makes a comfortable, well equipped and well designed family car, and one that's capable of much more than simple A-to-B driving. In summary, it offers excellent value for money and makes a very compelling used car buy.
Tesla Cybertruck finally delivered: specs, prices and UK availability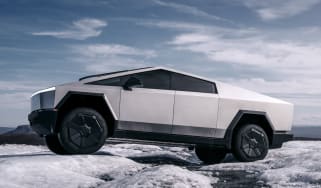 Tesla Cybertruck finally delivered: specs, prices and UK availability
Engine management light: top 5 causes of amber engine warning light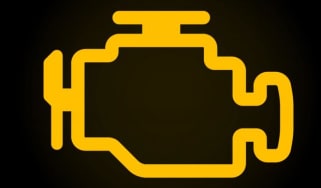 Engine management light: top 5 causes of amber engine warning light
Best new car deals 2023: this week's top car offers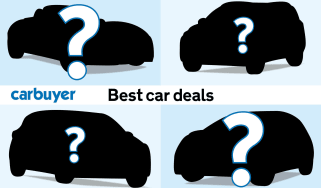 Best new car deals 2023: this week's top car offers