Used Volvo V70 buying guide: 2007-2016 (Mk3)
Volvo's polished, practical estate car makes a great value alternative to German rivals
With today's Volvos becoming ever sleeker and more stylish, it's possible to forget that the Swedish marque made its name with sturdy bick-shaped saloons and vast, rectangular estate cars. The V70 most directly recalls those cars which helped cement Volvo's good reputation in the 1980s and 1990s.
The V70 name has appeared on three generations of Volvo and was first introduced to mark a facelift and extensive improvements to the 850 estate car. Since then the overall look has remained much the same, with more contemporary styling applied to subsequent generations – first to the front of the car, with the 2nd generation, and then at the rear with the most recent, the Mk3. One thing has remained a constant, though: the V70 excels at carrying people and their possessions for long distances, in comfort.
A very broad range of engines has been available, some of which are very economical and some of which make the V70 incredibly fast. The interiors aren't the last word in style and the dashboard is a bit cluttered, but the seats are fantastically comfortable and there's loads of space both up front and in the back. It's also a terrifically safe car, with plenty of safety equipment, a five-star crash rating from safety experts Euro NCAP and excellent built quality.Can we add even a quick something about trim levels here? Not really, we'll end up repeating ourselves
The Volvo is a very credible alternative to rivals from BMW, Mercedes and Audi, and carries very nearly as much driveway appeal. Although its bulkiness still carries a sniff of the slightly stodgy image that Volvo once presented, things are changing. With the Volvo V70 now replaced by the smaller V60 and larger V90, Volvo is on a march and turning into one of the most sought-after brands on the market. A used V70 makes a very cost-effective way to buy into it.
If this idea appeals to you, follow our buyer's guide to find the right Volvo V70 Mk3 for you.
Volvo V70 history
This third generation of V70 was launched in June 2007, with a choice of engines. The petrols comprised a turbocharged 2.5T, 3.0T and T6 or a regular 3.2-litre engine, while the diesel options used a 2.4-litre turbodiesel in either 2.4D or more powerful D5 variants. November 2007 saw 2.0-litre petrol and turbodiesel engines joining the range, plus a four-wheel-drive AWD D5 to compete with Audi's quattro cars and European-market BMW models fitted with the brand's xDrive system.
A facelift in April 2009 introduced a newly styled front grille and improvements to the interior, plus updates to the engines in the 2.4D and D5 diesel models. The 1.6-litre diesel Drive-E model made its debut soon after, bringing lower CO2 emissions of 129g/km. It was revised six months later, reducing CO2 emissions still further to just 119g/km.
A new D5 diesel, along with 1.6 T4 and a 2.0 T5 petrol engines, joined the range in 2011 before a facelift in spring 2013. This introduced an all-new Sensus multi-media system, greater engine efficiency and improved driver assistance systems. The 1.6-litre Drive-E diesel model was later renamed D2 as CO2 emissions were cut even further to just 111g/km.
Which is the best Volvo V70 Mk3 for me?
For those seeking economy above all else, we recommend the 1.6-litre diesel engine in the Drive-E and D2 models. It's far from quick but most find its pulling power perfectly adequate and you can't ignore the benefits of being able to achieve up to 67mpg.
Partnership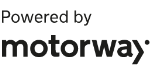 Need to sell your car?
Find your best offer from over 5,000+ dealers. It's that easy.
The V70 makes a great tow-car but if you have this in mind we would steer you away from petrol models and towards the D5 diesels. They're smooth and effortlessly powerful, and can be fairly frugal, too. AWD variants have four-wheel drive and the extra traction this gives may be of interest to those who plan to launch boats on greasy slipways.
Enthusiastic drivers would be wise to seek out a V70 with the optional Four-C adjustable chassis system which was available on SE and SE Lux models and allows you to adjust the car's ride and handling characteristics as you please. Alternatively, the later R-Design had lowered suspension and quicker cornering reflexes.
The standard equipment list constantly changed during the V70's production but remained consistently comprehensive: all models have alloy wheels, an eight-speaker stereo system, air-conditioning and electric windows at the front and rear.
Around half of all V70s have an automatic gearbox which makes for very relaxed driving. Each Volvo has enough power to prevent the automatic from weakening performance unacceptably but there is a hefty loss of fuel economy along with a hike in CO2 emissions.
High-mileage V70s are commonplace but six digits on the odometer isn't always bad news. Evidence of a high standard of maintenance is more important than a low mileage on these cars, though you should still expect a high-mileage car to be priced lower than one with fewer miles on the clock.
Although there are some extremely powerful T5 and T6 turbocharged petrol cars out there, they're few and far between, with diesel models far easier to find. Diesel-powered V70s are such capable cars, it's easy to see why this is the case.
The later 2.0D diesel provides a good blend of performance and economy but isn't such a smooth, quiet car as the 2.4D and D5.
Running costs, maintenance and parts
Though the 1.6-litre Drive-E and D2 engines are the most economical, offering between 57mpg and 67mpg, the 2.0-litre D4 is pretty close at 65mpg, with low 113g/km emissions bringing a £30 yearly road tax bill. Some earlier 1.6-litre diesels will cost £110 per year to tax. The 2.4D is the least economical of the diesels, achieving 43mpg or 47mpg, depending on the power rating of the specific model, and costing up to £210 to tax.
2.5T petrol cars can manage over 32mpg if driven gently, but expect less from the T5, T6 and 3.2-litre cars. You can also expect road tax bills of £295 and above on any of these.The AWD four-wheel-drive system standard on the 3.0-litre T6 and optional on the D5 diesel significantly increases CO2 emissions and running costs.
No V70 is likely to be a bargain for car insurance; cars start in insurance group 19 for the Drive-E and extend beyond group 35 for certain turbocharged petrol models. We always advise that you seek a quote for insurance prior to choosing a car.
Any V70 will need a service every 18,000 miles or 12 months. With the exception of the 2.5-litre turbocharged cars, all petrol engines are chain-driven so you've no worries about cambelt changes on these. Diesel models and 2.5-litre petrol cars will need their cambelt changed every 10 years or 108,000-150,000 miles (depending on the model). This is usually done during a scheduled service.
All models will need new brake fluid and coolant every two years, and it's recommended that the air-conditioning is checked at every service. If you choose a V70 which is less than four years old you may wish to take out a service plan based on monthly payments. You can visit volvocars.co.uk/serviceplans for more information.
What to watch out for
The Volvo V70 is a very well built, robust car based on proven technology. However, there are still a few points which should be checked thoroughly on any used example you consider. In particular, make sure that all electrical features work as you would expect them to, including alarm sensors, which have been known to pose problems.
The AWD four-wheel-drive system was standard on the 3.0-litre T6 and could be specified on the D5 diesel. Tyres wear more quickly on four-wheel drive cars than on front-wheel drive models, and they're not cheap to replace on any V70, so be sure to check the condition of the tyres.
Some D5 AWD models have been known to suffer snapped timing belts (cambelt) and auxiliary belts which can cause damage or outright failure of the engine. Make sure that the cambelt is changed on any car where this job is due, or that the price reflects that this work will need to be done once the car is yours.
Quoted fuel-efficiency figures are achieved under laboratory conditions and owners have found them rather hard to match in real life. The V70 is, after all, a big, heavy car.
Recalls
Although we maintain that the Volvo V70 is a very well built and thoroughly engineered car, it has still been the subject of a surprising 34 recalls so far – a number we've never before encountered for a single model.
The V70's recalls have covered a multitude of potential issues, ranging from airbags not deploying correctly and jamming transmissions to a loss of engine power and the possibility of electrical fires caused by short circuits. However, many of these recalls were very specific and some affected only a tiny percentage of the production run. Your Volvo dealer will be able to confirm that any necessary recall work has been completed and arrange for any outstanding fixes to be carried out.
Alternatives
The V70 can boast several premium German cars among its list of rivals. The Audi A6 Avant, the BMW 5 Series Touring and the Mercedes E-Class Estate all offer a large load compartment, impressive build and finish, and their own blend of comfort, ride quality, handling and performance. The BMW leads the pack for driver appeal, however; the Mercedes for boot size and the Audi for interior finish.
Each has a fairly individual appeal so you're best off trying all three before making a decision between any of these and the Volvo. If four-wheel drive is something you're looking for, the BMW 5 Series four-wheel-drive variant, xDrive, was never sold in the UK so any examples will have been privately imported, whereas Audi's quattro four-wheel drive was very popular in this country
The Jaguar XF Sportbrake is a stylish and reliable British alternative but it didn't arrive until late 2012 and still looks quite expensive compared to the Volvo's other competitors.Rather cheaper to buy are the Ford Mondeo and Mazda 6 estates. These shouldn't be overlooked as both are spacious, good to drive, well equipped and reliable, plus there are plenty of them around. They're also very good looking cars, and are only let down by the lack of a premium badge on the bonnet. The same issue also affects the Skoda Superb. Owners love these cars for their blend of reliability, practicality and value, while they're also very capable long-distance cruisers.
Verdict
Too few Volvo V70 owners participated in our 2016 Driver Power owner satisfaction survey for it to appear in the results. In previous years the V70 has done quite well, though, rating particularly strongly for seat comfort and practicality. Reliability and build quality have been well regarded by owners, too. The only big negative has been the factor of running costs, though the V70s poor placing in this area is probably down to the thirsty petrol engines.
Anybody considering a large estate car would be foolish to overlook the V70. It may not carry quite the cachet of German rivals, but we rather like its slightly alternative, left-field image. The Volvo brand sits in a similar position today as Audi did in the 1980s before achieving premium status, and the high standard of recent Volvo offerings is a sure sign that the Swedish marque has great days ahead.
The V70 is very comfortable, enjoyable to drive, well equipped and, if you choose the right model, economical and cost-effective to run. When new, it also comfortably undercut its Audi, BMW and Mercedes rivals, and has maintained much of that price gap to look all the more appealing as a second-hand buy. Rest assured, too, that used values are very stable thanks to the V70 being so sought-after. Once the first owner has taken that initial residual hit and passed it on as a pre-owned car, you can bank on the Volvo holding its value well throughout your ownership.
Tesla Cybertruck finally delivered: specs, prices and UK availability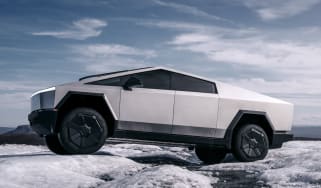 Tesla Cybertruck finally delivered: specs, prices and UK availability
Engine management light: top 5 causes of amber engine warning light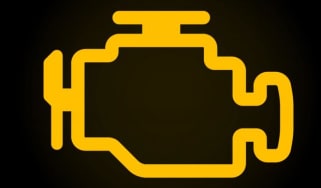 Engine management light: top 5 causes of amber engine warning light
Best new car deals 2023: this week's top car offers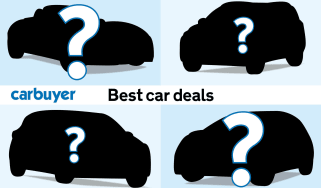 Best new car deals 2023: this week's top car offers