Black Friday motorist deals including sat-nav, dash-cams from Amazon, Halfords and more
Your guide to where motorists can find the hottest deals and biggest discounts this Christmas and Black Friday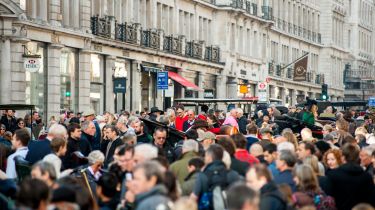 For many, this year's frenzy of Christmas shopping is fast approaching and although a minority may already have everything sorted, wrapped and ready, we're on hand to help everybody else.
For many, Black Friday, which falls in the UK on 24 November, will be a key date in this year's Christmas shopping diary. On and around that date, some of the most significant retailers will offer bigger and better deals and discounts than usual, many of which will be of specific interest to motorists.
In fact, whether you're shopping for yourself or a close friend or relative, there are thousands of gift ideas for those with an interest in driving. You might be after a good, detailed book with which the car enthusiast in your life can settle down with after Christmas dinner, or perhaps a Ferrari-themed construction kit for younger hands to amuse themselves with. Or maybe the latest racing game for some late-night console fun on Christmas evening. The possibilities are almost endless and you're likely to find deals on whatever you fancy.
To give you an idea of what's out there, we've created a list of this year's best Christmas gifts for car-obsessed kiddies, together with a rundown of classic gift ideas that always go down well if you don't mind spending a little extra. While none of these ideas will disappoint, though, it never hurts to stay abreast of the best Black Friday and Christmas deals.
Setting Christmas aside, though, Black Friday can be a great time to buy things you've been putting off purchasing until the right deal comes around. Perhaps you're looking for a new car sat nav or a handy tyre inflator for the year of motoring that lies ahead. In many cases, you'll find just as good a deal in the run up to Christmas as you might in the January sales.
Here's what you can expect to find on and around Black Friday and during the Christmas Countdown.
Where are the best Black Friday and Christmas deals?
Black Friday, on November 24, will offer deals and discounts scattered far and wide, but every online supplier worth its salt will have put its very best bargains in one place, typically on the very front page of its website. This encourages buyers to press the button and 'buy it now'.
What kinds of deals can we expect?
You can expect the major suppliers to offer discounts on things that always sell well anyway. Sat-nav deals, discounted dash cams and reduced child car seats can all be expected.
We've listed some of the suppliers that we know will be eager for your custom over Christmas and the new year.
Christmas motoring deals from Amazon
As one of the biggest online retailers, it's hardly a surprise that Amazon will have plenty of deals available this Black Friday and in the run-up to Christmas. In particular, expect bargains on sat navs and dashcams with special 'Lightning Deals' popping up that only run for a few hours.
This is also a great opportunity to buy any essentials needed for day-to-day family driving, with a wide range of child-seats and accessories available at big discounts
Black Friday and christmas motoring deals from Halfords
Halfords will get iinto the Christmas spirit with hefty discounts on TomTom sat-nav systems and Nextbase dashcams and you're likely to find discounts on children's bikes and toys, too.
Partnership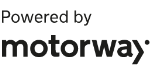 Need to sell your car?
Find your best offer from over 5,000+ dealers. It's that easy.
Visit the Halfords website for an overview of the deals available today.
Christmas motoring deals from Argos
Argos typically offers substantial discounts on various car accessories over Christmas, with discounts on dashcams in particular.
big discounts expected on 'Manic Monday' on December 4
Argos motoring department here
Black Friday deals from Maplin
Maplin might be a name more familiar to electronic hobbyists than drivers, but it now stocks a wide range of gadgets that are bound to appeal to motorists. Now is a great time to see just what the retailer can offer, thanks to a long list of big savings as part of Maplin's Black Friday promotions.
Motoring essentials stocked by the brand include plug and play systems such as dashcams, sat navs and Bluetooth adaptors, and the more hands-on motorist will also find reversing sensor kits, audio upgrades and lighting systems that can be fitted to a wide range of cars.
And if you're shopping for the motorist of the future, or perhaps a driver who's young at heart, there's a wide range of radio controlled toys and other playthings bound to raise a smile on the face of their lucky recipient.
//
Tesla Cybertruck finally delivered: specs, prices and UK availability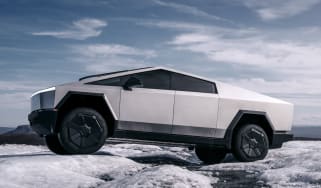 Tesla Cybertruck finally delivered: specs, prices and UK availability
Engine management light: top 5 causes of amber engine warning light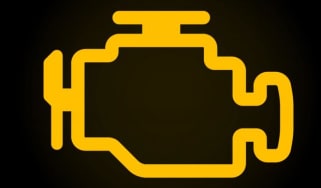 Engine management light: top 5 causes of amber engine warning light
Best new car deals 2023: this week's top car offers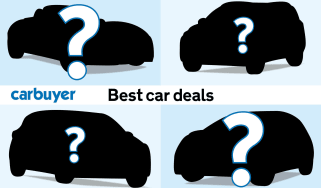 Best new car deals 2023: this week's top car offers