Surviving the roads this Easter weekend
The roads you should avoid and the steps you should take for trouble-free travel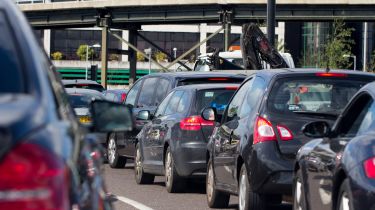 Thousands of families will seize the opportunity to head away during the Easter break and many will inevitably get caught in congestion or – worse – break down. Help is at hand, though, with motoring organisations providing advice so you can avoid becoming a statistic.
Green Flag, one of the UK's most popular breakdown and recovery outfits, predicts that just under 60,000 breakdowns will occur during the Easter bank holiday, or around five every 30 seconds. Of these, over 12,000 will be battery-related, around 10% will come as a result of tyre failures and around 2,000 will be due to clutch problems.
With so many cars hitting the road at the same time, congestion is expected to build up on many of Britain's most important roads, bringing traffic to a crawl. And not only could this delay your plans for family fun, but extended periods in slow traffic can put your engine at increased risk of overheating.
Planned rail repairs are likely to displace many erstwhile train users, who'll turn to the roads for transport. Fortunately, we know which of England's major routes you're most likely to get stuck on. Snaptrip, a UK company that provides holiday property rentals, says that the motorways most commonly congested during Easter are found in the south and west.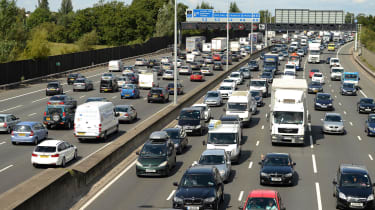 The M25 could buckle under the weight of traffic as it leaves London for rural idylls and the M5 and A303 are likely to be packed with holidaymakers en route to the West Country. The M1 is likely to be hit hard, too, as is the M6, placed under pressure by traffic leaving Birmingham and heading north, perhaps towards the Lakes. If you can use a route that avoids taking these roads, it's recommended that you do.
With Devon, Cornwall and Yorkshire named as this Easter's particular tourist hotspots, Snaptrip suggests motorists avoid embarking on their journey on Good Friday, as this is the most popular day to travel. Whichever route you take, it's advised that you learn it before departing. Although it's tempting to trust things to your sat nav, it's far easier if you know in advance just which junctions you need to be ready for.
It's worth paying attention to live traffic announcements on the radio or your navigation system – particularly those that apply to roads you're about to join. Choosing an alternative route could make all the difference to your journey, but you can only act if you take heed of the warning.
Before you get ready for the off, it's vitally important to make sure your car is ready for the trip. Motorists are also advised to be particularly vigilant when it comes to those little mistakes that can ruin your journey – or prevent it from even commencing. Reportedly, 14 drivers an hour will manage to lock their keys inside the car over the Easter weekend, and 13 will fill their diesel car's tank with petrol.
With help from Green Flag and Snaptrip, we've put together an easy list of pre-journey checks to see your family safely on your way.
Easter weekend survival hints
1: Take a good look around your car to check for anything that looks out of place and confirm that all your lights are working as they should. If you've been experiencing an unexplained noise or vibration, or a strange feeling through the controls, have these checked out by a garage before committing to a long journey.
Partnership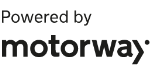 Need to sell your car?
Find your best offer from over 5,000+ dealers. It's that easy.
2: Check your car's tyre pressures. We've produced a simple guide to checking and filling your tyres and don't forget to check your spare. It's also a good idea to check that your tread depths are safe and legal before departing.
3: With reference to your owners manual, check that your car's fluid levels are fine. The oil, coolant and screenwash levels are key, and many garages will help you to check these free of charge.
4: When packing your car, be careful not to overload it. Your owners manual will specify an unladen weight and and a maximum gross weight for your car, and you must never exceed the latter.
5: Always give yourself 'buffer time' on your journey. Knowing that you don't have to reach your destination before a set time is key to having a relaxed time on the road.
6: Fill your fuel tank before, or at the beginning of, your journey, as it'll save you having to seek a refueling opportunity later – and there's never a petrol station when you need one.
7: Keep a relevant road map in the car. You'll be amazed how often sat nav can let you down and it could also prove handy if you need to contact your breakdown company.
8: Make sure your phone battery is charged and, ideally, that you have a working mobile charger. If you're on a pay-as-you-go contract, make sure you have credit. It's worth investing in a mobile traffic news app, too.
9: Carry enough spare change, or a phonecard, to allow you to use a payphone in case of there being no mobile phone signal when you need it.
10: Make sure you have a red warning triangle in the car in case of breakdown.
11: On a long, family journey, it's worth making sure that you have ample food and drink on board, as well as warm clothes in case your journey is longer – or colder – than you expect.
Finally, make sure that you have adequate breakdown and recovery cover in place for your journey, and that it'll cover your car, its occupants and your luggage, as well as anything you're towing or carrying. And make sure you have the right number to make contact with your recovery company if you need to.
Best new car deals 2023: this week's top car offers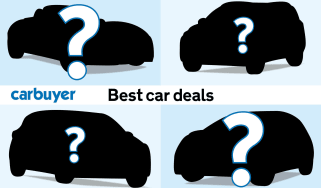 Best new car deals 2023: this week's top car offers
New 2024 Porsche Panamera – new looks, interior, and Turbo E-Hybrid model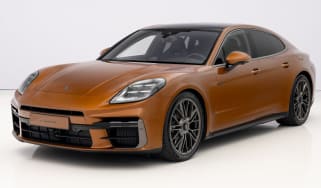 New 2024 Porsche Panamera – new looks, interior, and Turbo E-Hybrid model
New Nissan Juke goes electric – next-generation crossover previewed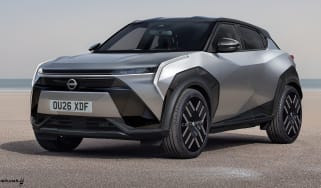 New Nissan Juke goes electric – next-generation crossover previewed