Driving in Germany: laws, tips and Autobahn speed limit
Whether you're heading to Germany on holiday or just passing through using the Autobahn, here's what you need to know about driving there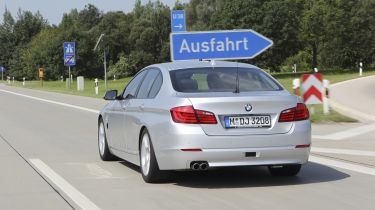 Driving in Germany is usually a pleasure. After all, the car was invented there and thanks to stringent rules for getting behind the wheel the standard of driving is usually high. This means it's one of the few places in the world that has roads with no speed limit: the famous Autobahn.
It can seem daunting to drive in another country if it's your first time, particularly as, like the rest of continental Europe, you drive on the right-hand side of the road in Germany. However, if you go prepared then you can get used to it very quickly and begin to enjoy the country's beautiful mountain roads and time-saving Autobahns.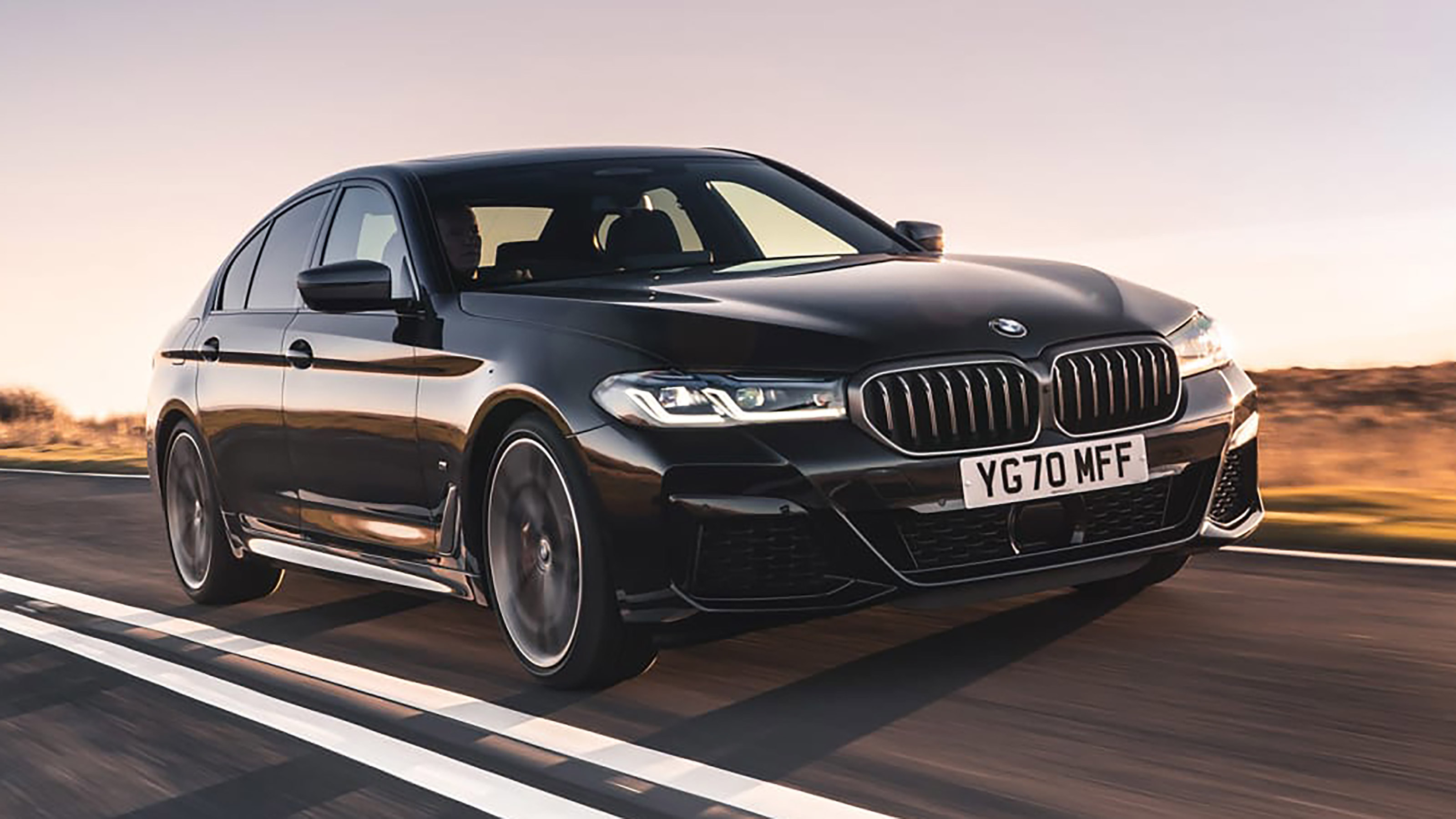 Top 10 best motorway cars 2022
In this article we'll look at everything you need to know about driving in Germany, including what you need to bring with you, driving rules and tips for using the high-speed Autobahn routes.
Remember that if you are taking your own car to Germany, you will most likely also drive through France to get there, so make sure to read our guide before heading off.
Licence rules for driving in Germany
You need to be at least 18 years old to drive in Germany, and hold a full driving licence. Since Germany accepts all EU driving licences as valid there, you don't need to get an International Driving Permit - just bring your photocard licence with you.
You don't need to carry an insurance green card with you, but you do need to have valid car insurance to drive in Germany. Check that your provider keeps you covered when driving abroad, and bring a copy of your insurance certificate with you. You can bring your car into Germany for up to six months.
If you're hiring a car you may also need a second form of ID, but since you're likely coming from the UK you'll have your passport anyway. The rules vary depending on which rental company you book with, so check before you travel.
Car stickers for driving in Germany
Since September 2021 the old GB stickers and number plates are no longer valid, so you need to get a new country identifier to drive in Germany. This is a white sticker with the letters UK that you display on your car, usually next to the rear number plate. 
Alternatively you can get a number plate with the UK letters and a Union Flag for your car if you prefer. 
If your car has halogen headlights you will also need to fit headlight deflectors so that your car doesn't dazzle drivers at night. Since we drive on the left, UK cars' headlights point slightly to the left to prevent this at home. A set of stickers - readily available online, at motoring shops and even at the ferry port - can be fitted to your headlights to keep your car safe and legal.
Some cars, particularly newer ones, have headlights that can be adjusted for driving on the right, which might save you the need to do this. Sometimes it's done through the car settings on the infotainmment system and sometimes there's a switch on the lights - check your owner's manual to find out.
What to bring with you to drive in Germany
There are quite a few items that you will need to bring with you to drive in Germany, although it's not difficult to get yourself prepared. The documents you need to bring with you are: your driving licence photocard, your passport, a certificate of car insurance and your car's V5C document (or logbook). 
Like in many European countries, there are also a handful of safety items that you need to carry with you in the car. These are:
High-visibility (reflective) jackets
A warning triangle
A first-aid kit (for German-registered cars)
Winter tyres (should be fitted between October and April, but check local regulations)
In the summer in a UK-registered car you simply need to carry some reflective jackets and a warning triangle, which is easy to comply with. You can buy complete kits for driving in Europe at the ferry port or at most automotive shops.
Driving on the Autobahn in Germany
Since driving in Germany is a lot like driving in any other country that drives on the right-hand side, the most common questions are about using the country's unique Autobahn (motorway) network. These are famous for having no speed limit, but that's only partly true.
The Autobahn speed limit is actually 120km/h on many sections, as clearly indicated by signs and overhead gantries. If you see the black-and-white sign that indicates a de-restricted section, the official recommended speed is 130km/h - but many drivers will drive much faster than that, as there's no speed limit.
These sections of road might be daunting for some drivers and exciting for others, but everyone should drive with extra care on de-restricted sections. Stay in the inside lane - in Germany it's on the right - at all times, only moving into the left-hand lane to overtake after checking your mirrors. Check a second time before you move, as cars can approach much faster than you're used to in other countries. 
Assume that any car that appears in your mirrors could be driving at well over 100mph - or even 150mph. Some will flash their lights to signal they are driving quickly and they would like you to move over to let them pass.
If you are a more confident driver and want to drive faster than is legally allowed in the UK, you should also take much more care when behind the wheel. Before you go, make sure that your car does not have any issues - advisories on the MoT for things like tyres and suspension would indicate that it could be unsafe to drive at over the UK speed limit.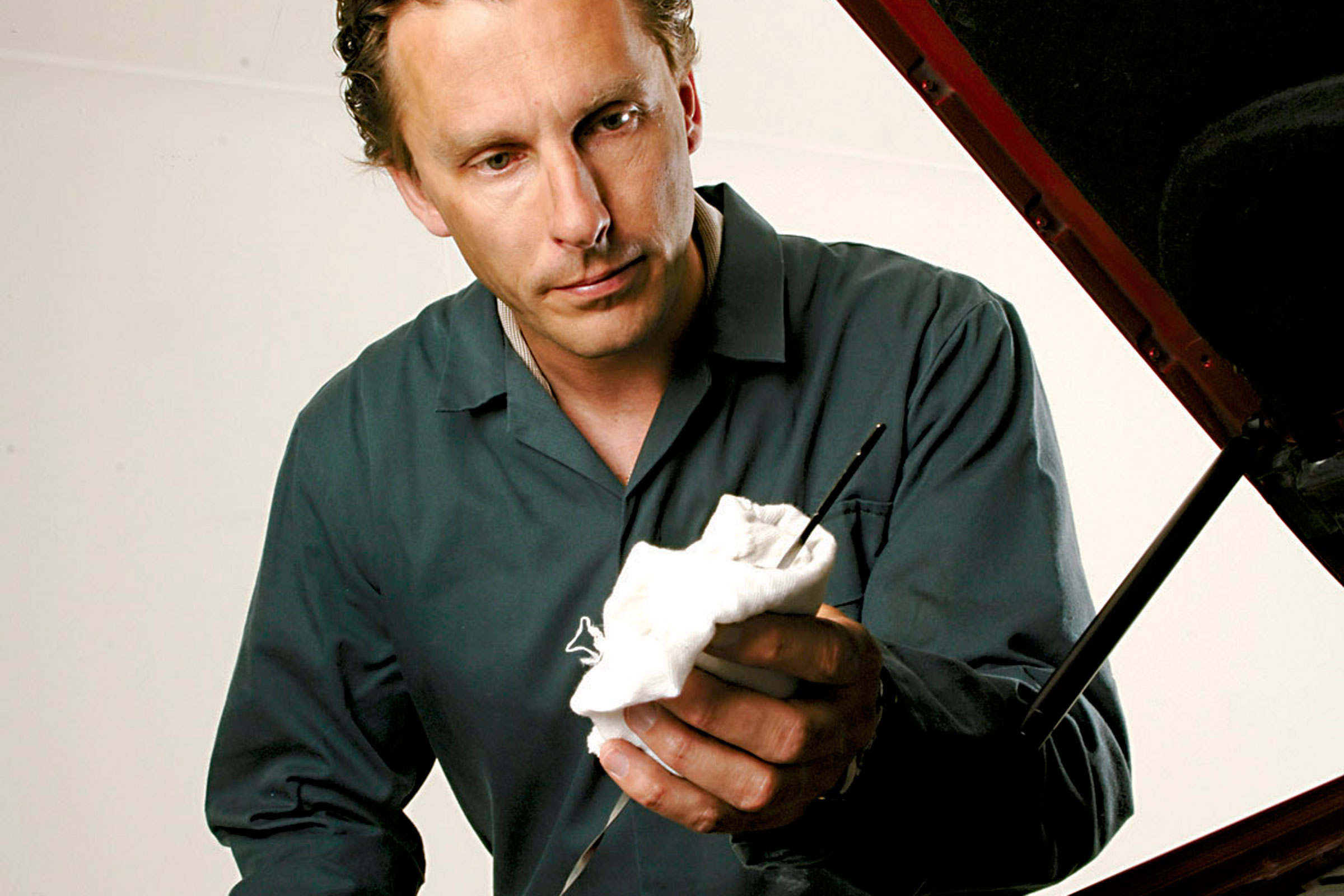 The DIY car maintenance you can't ignore
If you're sure your car is safe - and you don't notice any vibrations or wobbles as you increase your speed - you can gradually drive faster. If there's nothing in the inside lane, use it like you normally would and move over to the outside lane in plenty of time to overtake. Look much further up the road - if you see a truck you know you will need to overtake it, and keep an eye on how quickly you approach anything ahead.
You really need to concentrate on looking as far ahead as possible to safely drive at high speed, but luckily the Autobahns are designed to allow excellent visibility. German drivers are also considerate and will generally not stay in the outside lane any longer than necessary. It should go without saying that in bad weather and when you can't see very far ahead, reduce your speed accordingly. It might be legal to drive quickly in a storm on the Autobahn, but it's not safe.
There are no tolls for the Autobahn network, and there are frequent service areas and rest stops where you can take a break or refuel your car.
Driving on other roads in Germany
Driving in Germany is very pleasant and most of the rules are the same as in the UK - although of course you drive on the other side of the road, so things like roundabouts and junctions are mirrored. Give way to cars arriving from your left at a roundabout, and look both ways at junctions like you always would.
You must wear your seat belt and of course all normal roads have speed limits, clearly indicated by signs. Sometimes if there's no sign you need to use common sense. In built up areas the limit is 50km/h (31mph) and on country roads it's 100km/h (62mph). 
You're not allowed to use speed camera detectors in Germany so turn off this function of your sat-nav if it has it. Fines for speeding depend on how much you've exceeded the limit by. On-the-spot fines can be handed out by police if you break traffic laws.
Parking isn't allowed near traffic lights and bus stops, nor should you block access or stop in the bike lane. You also can't park facing oncoming traffic or anywhere with a no-parking sign. 
Some cities and urban areas have environmental rules like our low-emissions zones in the UK. The Umweltzone rules mean you need a sticker with your car's emissions displayed, so most UK drivers won't be able to drive in these zones even if their car meets the requirements. Check your rental car has a green emissions sticker before heading into an Umweltzone.
Children over three years old need to be in the back seats of your car, while anyone under 12 and under 150cm tall needs to be in a child seat. Follow the UK child car seat laws and you'll be ok here.
The limit for alcohol in the breath in Germany is 50mg per 100 millilitres, which is lower than the UK's 80mg. It's always best to avoid drinking altogether if you are driving. There is a zero tolerance policy for those under 21 - the limit is 0 in that case.
If the worst should happen and there's an emergency, the number to call is 112.
Driving abroad made simple: