Best scratch removers to buy
Bring your car's paintwork back to life with the best scratch removers
It's virtually impossible to avoid your car getting scratched during its life. No matter how careful you are there's always a risk that someone will walk too close to it or that even dirt could scratch the paintwork.
The paint used on cars is more durable than it used to be and will withstand some scratches but not all of them. The good news is that it's also easier than ever to repair at home using a scratch remover product. On this page, we've reviewed the best scratch removers to buy.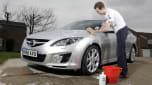 Best car cleaning tips: how to wash your car
Paint on cars has a few layers including a transparent one over the top that's called the clearcoat. This is what is actually getting scratched unless it's a very deep scar, so you can use one of these products to smooth the clear layer and repair the scratch.
The way this works is that the products have a mild abrasive inside, which sands down the scratch to match the rest of the layer around it. It also means these scratch removers can help restore your paint's shine that is lost over years exposed to the elements.
The best way to know if a scratch is fixable using one of these products is to run your finger or fingernail over it. If you can feel a noticeable imperfection then it's unlikely that these solutions can help; you'll need to try a smart repair company who will add paint to sort it out for you. The products tested here are best for light scratches you can't feel but are visible. Make sure you follow the instructions on the packaging for the best results.
How we tested them
We bought a used bonnet from a scrapyard and then applied a bit of wire wool and a plastic ice scraper to create some light scratches all over the surface. Then we marked it off into sections and applied each product, following the maker's instructions, before buffing it off. We recorded the rate of progress and made notes as to the quality of finish that resulted. Our findings were then weighted against the price of each product.
Read on for our list of the best scratch removers…
Meguiar's Ultimate Compound review
Price: Around £14
Size: 450ml
Contact: www.meguiars.co.uk
Rating: 5/5
We've been fans of this paint restorer from Meguiar's for a long time, as it offers just the right level of abrasion and makes good progress on unsightly marks. Of all the solutions we tried, nothing else tackled the self-inflicted scratch as convincingly, while its shiny finish didn't need any further polishing. Anyone can apply it by hand using a cloth or foam applicator pad, using a circular motion, or you can use a machine polisher or buffer. Meguiar's has developed a very balanced and impressive formula.
Autoglym Scratch Removal Complete Kit review
Price: Around £18
Size: 100ml
Contact: www.autoglym.co.uk
Rating: 4/5
It's tricky to rank the Autoglym kit, because while it's expensive for just 100ml of fluid, you also get a microfibre cloth, foam applicator pad and a bottle of Super Resin Polish, making it a better deal. This is ideal for anyone who doesn't already have a garage full of cleaning kit, and the scratch removal paste works very well. It leaves a shiny finish, but once buffed clean, the polish can be applied to protect the paint and keep it looking good for longer.
Partnership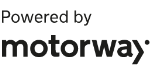 Need to sell your car?
Find your best offer from over 5,000+ dealers. It's that easy.
T-Cut Rapid Scratch Remover review
Price: Around £10
Size: 500ml
Contact: www.tetrosyl.com
Rating: 4/5
In previous tests, the T-Cut Rapid Scratch Remover was too aggressive to find favour with our testers. It worked fast, but left a dull finish that was in need of further correction. The liquid version is better suited to the DIY motorist, because while it might take a bit longer to remove the scratch, it leaves a much better overall finish. You also get a lot for your money, making it our budget pick.
Farecla G3 Professional Scratch Remover review
Price: Around £8
Size: 500ml
Contact: www.g3pro.com
Rating: 4/5
G3's scratch remover has won this test in the past, but this time it has to settle for a high recommendation. It's still very effective and worked well when applied to both the existing scratches on our scrapyard bonnet and our self-inflicted ones. But it lost out because of the finish revealed when we buffed it off, which lacked the even gloss of the best we tried.
Black Diamond Cut & Shine review
Price: Around £5
Size: 500ml
Rating: 4/5
We've previously been impressed by products from the budget Black Diamond brand, and Cut & Shine is another great-value offering. Its real purpose in life seems to be as a paint renovator rather than a true scratch remover – its very mild abrasive struggled to make much inroads into our ice scraper mark or wire wool swirls without prolonged wiping and pressure. However, light surface marks are swiftly removed and paintwork is left with a decent shine. It's cheap, too, so repeat applications won't break the bank.
Angelwax Enigma A10
Price: Around £43
Size: 500ml
Rating: 4/5
Adding ceramics to a formula ensures the price goes up as well. The same goes for other compounds in the Enigma range, and the A10 follows suit. Anglewax claims it will remove medium to heavy scratches and marks using up to 2,500-grade sanding with the instructions leaning towards the use of a machine polisher. It can also be applied by hand working well on our damaged body panel doing a slightly better job than the Ultimate Compound. With its downside being that it is expensive, and that to make the most of it you will likely need the rest of the matching Enigma range of products.
Auto Finesse Revitalise Polish 2 review
Price: Around £17
Size: 500ml
Rating: 4/5
While the Auto Finesse serum is intended to be used with a dual-action electric polisher, its manufacturer supplied it for our DIY test. Using it with sheer elbow grease is slower, but you can still see the effects. It trailed the others after our first attempt, but a second try removed all evidence of an ice-scraper mark. It also made decent progress on marks made by wire wool, and there was an overall improvement of the tired paint finish. It's not the cheapest option, but Revitalise does as its name describes, even without access to professional tools.
Britemax Perfect Prep review
Price: Around £14
Size: 473ml
Rating: 3/5
Of the mid-pack products, Britemax did just enough to make it our pick. Like the Auto Finesse, it's designed to be used with an orbital polisher, but it can also be applied using the old-fashioned method. Its description says it can remove swirl marks and clean paintwork, and we did see an improvement in the overall appearance of our paint. However, it was slow to make progress on more serious marks and took two attempts to remove our ice-scraper abrasion. It doesn't have the bite of the top scratch removers in our test, but it works better as a general paint restorer.
Quixx Paint Scratch Remover review
Price: Around £13
Size: 25g x2
Rating: 3/5
You don't get much paste in the Quixx kit, but the included sheets of sandpaper and two cloths make the price easier to stomach. For deep scratches, the sandpaper is used to smooth the mark before applying the two pastes. Wiping during both stages, we found initial progress a bit slow compared with the top products, but our second attempt achieved a good finish. The ice-scraper mark was gone, only traces of the swirl pattern remained, and there was a shiny finish.
Angelwax Regenerate
Price: Around £17
Size: 500ml
Rating: 4/5
According to the makers of Angelwax Regenerate, you will need a machine polisher to get the best out of it. When used by hand on our damaged body panel it left a great finish after two attempts. It was slightly less effective than some of the compounds on test here at the first attempt, making much faster progress on the second test. For the money, the Angelwax Regenerate did an effective all-around job.
For more advice on keeping your car in great condition, why read our guides to the best clay bars and the best car waxes you can buy.
Tesla Cybertruck finally delivered: specs, prices and UK availability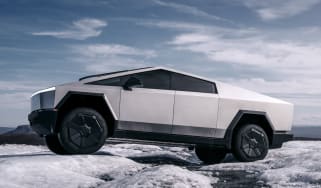 Tesla Cybertruck finally delivered: specs, prices and UK availability
Engine management light: top 5 causes of amber engine warning light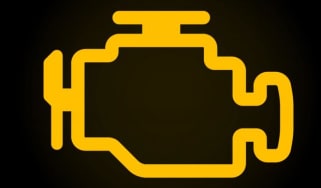 Engine management light: top 5 causes of amber engine warning light
Best new car deals 2023: this week's top car offers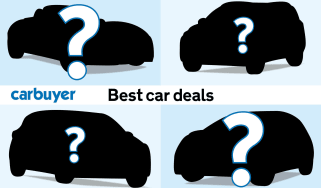 Best new car deals 2023: this week's top car offers