Best car seat protector to buy in 2020
Stained cloth car seats can reduce a vehicle's resale value, so why not apply an upholstery protector?
Your car's upholstery doesn't always get the same attention as the exterior, which is treated to regular washes, and even polishing and waxing. The condition of the interior and the seats is, however, an important factor when it comes to valuing your car, and using car seat protectors to ward off spills and marks is a good way of maintaining the car's future resale value. It also makes the inside of your car a nicer place to spend time.
The products on our list of best car seat protector sprays can be bought for less than £30 but they take different amounts of time to apply and dry. After application, the products on test are designed to form a protective hydrophobic barrier, preventing stains from penetrating the upholstery covering your seats.
How to use a car seat protector
Don't waste time protecting dirty seats, firstly look at our round-up of best car upholstery cleaners to get the seats spotless first. Then begin covering them with one of the car seat protectors below.
How we tested them
We took a car seat and used masking tape to divide it into sections, spraying each product over an area of the cloth upholstery as per the instructions. Next, the testing began, with hot coffee, cola and butter placed in each zone to see how well the product warded off permanent marking of the fabric.
The convenience of the application and odour of the product were also taken into account, while value for money was judged based on the online shopping cost and bottle size.
1. Dodo Juice Supernatural Fabric Sealant review
Price: around £13Size: 500mlRating: 5/5
British-based Dodo Juice regularly performs well in our testing, and its Supernatural Fabric Sealant is another top product. It showed strong results, even after just one coat on our test car seat.
For even better protection, the manufacturer recommends applying the liquid with a brush three or four times, which feels excessive, but did work well. Using a lighter misting should see the bottle protect around four cars, with one bottle for a single car if you go for more heavy-duty protection. In our tests it staved off everything we threw at it.
2. Gyeon Q2 Fabric Coat review
Price: around £34.95Size: 400mlRating: 4.5/5
You'll need to plan carefully to apply Gyeon's product – or have another car you can use – because it requires a first application, followed by another an hour later and then needs to be left for 12 hours to fully dry and take effect. This might seem very laborious (and the smell lingers for a while after application), but this car seat protector warded off all three of our nasty spills. The resulting level of protection made it a previous winner, but the Dodo Juice offers the same protection for less money.
3. Scotchgard Protector Multi-Purpose review
Price: around £5.99Size: 400mlRating: 4/5
We recommend the Multi-Purpose tin of Scotchgard over the car-specific version. Application was simple, requiring an even spray covering of any surfaces requiring protection. We left the seat overnight to fully dry and cure and then found our cola beaded on the surface and failed to penetrate the protective layer. It performed in the same way faced with hot coffee and butter didn't leave a greasy stain, meaning the Scotchgard comes highly recommended. Considering it now has a lower price of around £6 from some sellers, it's also a great option if you're on a tight budget.
Partnership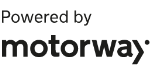 Need to sell your car?
Find your best offer from over 5,000+ dealers. It's that easy.
4. Colourlock Waterproofing Leather and Textile review
Price: around £13Size: 500mlRating: 3.5/5
Aerosol-style sprays work well if you need to cover a large area quickly, and this large 500ml tin makes for a very fast application process. Once given time to cure, Colourlock provided good resistance to cola but coffee eventually managed to penetrate, so it's not the most effective against hot drinks. It performed well in our butter test, though, and while there was a strong smell during application, this didn't last for long.
5. G3 Pro Fabric Protectant review
Price: around £10.50Size: 500mlRating: 3/5
The G3 is easy to apply, requiring just a light coating over the seats before being left to dry overnight. For around £10 you also get a generously sized 500ml bottle. Our tests showed that liquids beaded off the treated fabric to begin with but this quickly went away, showing the G3 isn't very durable. It also has a rather pungent smell, and while a small niggle, we'd prefer it if the dark coloured bottle had a window showing how much product is left.
6. Bickmore Gard-More review
Price: around £10.99Size: 236mlRating: 3/5
Sold on Amazon UK by American brand Bickmore, the product description suggests Gard-More is ideal for car interiors. However, the pump spray bottle's small form factor means we think it's better for clothing, unless you want to spend a long time spraying your upholstery or own something the size of a Mazda MX-5. Protection is reasonable once it's applied, but we found it worked better against liquids than butter, which left a greasy stain.
7. Muc-Off Fabric Protect review
Price: around £9.99Size: 400mlRating: 2.5/5
A 400ml tin for around £10 seems good value but three coatings are needed per application, so the Muc-Off doesn't go as far as top rivals. We also found our test results saw coffee soak straight through, while cola reached the fabric after just a few spills. It fared better against butter, and it doesn't smell too pungent or affect how upholstery feels to the touch. However, its involved application process and middling performance held it back.
8. Fabsil Universal Protector review
Price: around £7Size: 600mlRating: 1.5
The Fabsil was the cheapest in our test, but also by far the least effective. It's highly rated for tents, but hardly seemed to provide any protection to our car seat, allowing cola and hot coffee to be absorbed in an instant. It barely performed any differently to our unprotected control section. It did seem to make greasy stains easier to remove, but still left an outline once the butter was gone. We tried another adding an extra coat to see if this improved its protection, but there was only a small improvement. Not a very impressive result.
If you need to remove stains from car upholstery, take a look at our best car upholstery cleaner article. You may also be interested in our round-up of the best car polish and car waxes along with advice on car scratch repair.
Engine management light: top 5 causes of amber engine warning light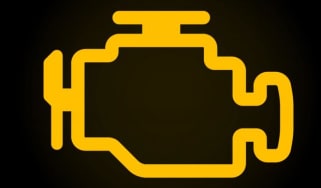 Engine management light: top 5 causes of amber engine warning light
Best new car deals 2023: this week's top car offers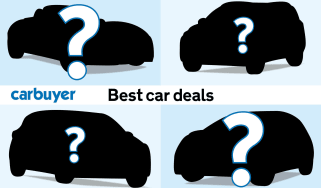 Best new car deals 2023: this week's top car offers
Top 10 best cars under £200 per month 2023/2024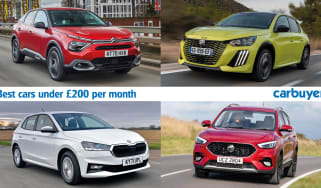 Top 10 best cars under £200 per month 2023/2024