Mersey Gateway Bridge payment guide
Find out how to pay for the Mersey crossing toll, save money and avoid getting fined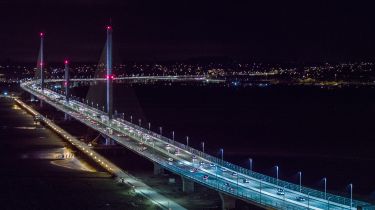 The Mersey Gateway Bridge was first opened to the public in October 2017, providing a new way for traffic to travel in and out of Merseyside from the south. With six lanes of traffic, it has been built to relieve congestion on the four-lane Silver Jubilee Bridge, which has been closed for renovations ever since, and improve access to Liverpool John Lennon Airport.
All vehicles except motorcycles and local buses need to pay for crossing the Mersey Gateway Bridge and the Silver Jubilee Bridge. You don't need to stop at a toll booth, because Automatic Numberplate Recognition (ANPR) cameras automatically record your crossing.
Immediately after the new crossing opened, the 61-year-old Silver Jubilee Bridge between Runcorn and Widnes was closed for maintenance and upgrades. Originally expected to open late in 2018 delays have meant that it's unlikely to be back in use until at least Spring 2020.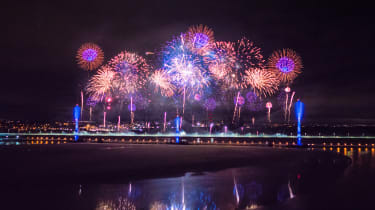 Mersey Gateway Bridge crossing charges 2019
If you drive over the Mersey Gateway Bridge without registering or receiving a discount, the toll charges are:
Cars, vans (below 3,500kg) and minibuses (with up to eight seats): £2.00
Minibuses (with 9+ seats, below 5,000kg) and goods vehicles (3,500-12,000kg): £6.00
HGVs and coaches: £8.00
If you plan to use the crossing regularly, you can save money by setting up a 'merseyflow' account, reducing charges to:
Sticker-registered:
Cars, vans (below 3,500kg) and minibuses (with up to eight seats): £1.80
Minibuses (with 9+ seats, below 5,000kg) and goods vehicles (3,500-12,000kg): £5.40
HGV's and coaches: £7.20
Video-registered:
Cars, vans (below 3,500kg) and minibuses (with up to eight seats): £1.90
Minibuses (with 9+ seats, below 5,000kg) and goods vehicles (3,500-12,000kg): £5.70
HGV's and coaches: £7.60
Mersey Gateway Bridge charge times
The Mersey Gateway tolls apply 24 hours a day, seven days a week, including Bank Holidays. This is unlike some crossings, including the Dartford Crossing in Essex, where free travel is permitted between 10pm in the evening and 6am the following morning. By contrast, both the Severn crossing bridges between England and Wales have recently abolished charges making crossings free.
How to pay the Mersey Gateway crossing
Payment can be made in several ways, in advance or shortly after crossing, but not at the bridge itself. You have until 11.59pm the day after your crossing to pay, with failure to pay the toll resulting in a Penalty Charge Notice (PCN).
- Online at www.merseyflow.co.uk/pay-for-crossing - By phone on 01928 878 878
- At the merseyflow walk-in centre in Runcorn (8am to 8pm Mon-Fri and 9am to 6pm weekends and Bank Holidays) at 9 Howard Court, Manor Park, Runcorn, WA7 1SJ
- At any retail outlet with Payzone. Find one of the 10,000 locations by visiting www.payzone.co.uk/consumers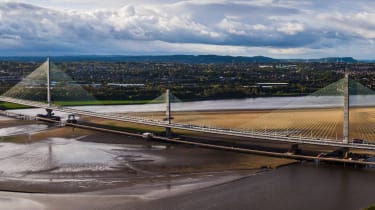 Save money on the Mersey Gateway tolls
You can save up to 10% on the standard charges by registering for a merseyflow pre-pay sticker account. The simplest way to do this is by visiting the merseyflow.co.uk website.
To create a pre-pay account, you need to provide your vehicle details and those of a payment card, as well as making a one-off payment of £35 - £30 is set-up as an initial account balance to start paying for crossing, while the £5 is an admin fee You'll receive a sticker in the post with instructions outlining exactly where to place it in your windscreen. This will then be spotted by the ANPR cameras. Setting up an account can also enable auto top-ups, so you won't ever forget to pay or receive a fine.
If you register your car but don't want a sticker, then you'll receive a 5% discount on the standard charges. The smaller discount reflects the higher cost of administering this scheme, which requires the operators to assess every single registration number rather than the simple sticker.
A monthly pass is also available to the drivers of cars, vans (below 3,500kg) and minibuses with up to eight seats, costing:
- Unlimited travel pass: £90 (24 hours a day)
- Off-peak pass: £60 (10am to 4pm and 7pm to 7am Monday to Friday and 24 hours a day on weekends and Bank Holidays)
Local resident discount
Qualifying residents in the Halton area can cross the bridge for free at any time, but will need to register with merseyflow and pay a £10 annual admin fee.
If you're disabled
Blue Badge holders can cross both bridges for free, but are required to register and pay a one-off fee of £5.
Mersey Gateway penalty charge notice
If you don't pay for a crossing by midnight on the following day, you'll be issued with a Penalty Charge Notice (PCN). This will be for £40, but is discounted to £20 if paid within the first 14 days after the issue date. If no payment is received after 28 days, the fee increases to £60 and must be paid within two weeks.
Regardless of the penalty, you'll also be required to pay the original unpaid toll fee in addition to the fine. If no payment is received within 42 days, it is registered as a civil debt and bailiffs may be instructed to recover funds.
Will I need to pay to cross the Silver Jubilee bridge?
Yes. While the Silver Jubilee bridge used to be free, it'll cost exactly the same as the Mersey Gateway Bridge when it reopens in 2020. It'll be linked to the same charging system, so your merseyflow account will cover you for both.
Cupra Formentor SUV review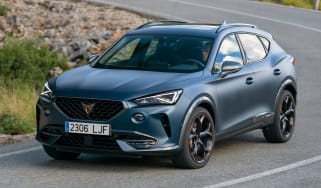 Cupra Formentor SUV review
2020 Volkswagen ID.3 hatchback: base model starts at under £30k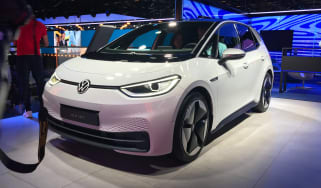 2020 Volkswagen ID.3 hatchback: base model starts at under £30k
Audi Q8 gains plug-in hybrid versions with 28-mile electric range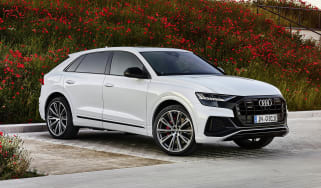 Audi Q8 gains plug-in hybrid versions with 28-mile electric range