Used BMW Z4 buying guide: 2009-2016 (Mk2)
The second-generation BMW Z4 offers coupe comfort and roof-down fun
For a company that once traded on the 'ultimate driving machine' tagline, BMW has offered relatively few two-seater sports cars over its illustrious history. The ultra-expensive 507 of the 1950s and rare Z1 of the late 1980s were just blips on the radar before the BMW Z3 arrived in 1996, so it was no surprise that it caught on in a big way.
The Z4 came next, and was a far sharper, more enthusiast-focused machine than the style-oriented car that went before it. It was also unmistakably stylied, with its 'flame surface' look penned by controversial designer Chris Bangle. This was toned down a little for the Mk2, which also gained a folding hard-top roof, turning it into a sports car you really can use all year round.
Its remarkably spacious interior adds to this usability. There may only be two seats, but even taller adults will find it easy to get comfortable and there's a little extra space for soft bags behind the seats, which is useful as the boot only offers 310 litres of space when the roof is up and 180 when it's folded away.
Production of the Z4 finished in 2016, and while there are very few bargains out there, a used example is a desirable and good-value alternative to the best sports cars you can buy today. Here's our guide to choosing the right BMW Z4 for you.
BMW Z4 Mk2 history
Replacing the soft top Mk1 Z4 (also known as the E85), the Mk2 (E89) arrived in UK showrooms in August 2009. There were three versions to choose from at first: the 204bhp sDrive23i, 258bhp sDrive30i and 306bhp sDrive35i, which all used a six-cylinder petrol engine. March 2010 saw the introduction of a more powerful twin-turbocharged 340bhp twin-turbo 3.0-litre sDrive35iS – the extra power coming from changes to the turbocharger.
At the other end of the range, a four-cylinder 2.0-litre engine was introduced in spring 2012 with the 184bhp sDrive20i and 243bhp sDrive28i supplanting the previous sDrive23i and sDrive30i models. April 2013 brought a facelift that refreshed the Z4's looks and added an entry-level sDrive18i version with a 156bhp 2.0-litre engine.
Which is the best BMW Z4 Mk2 for me?
Many will say that a Z4 benefits hugely from the soundtrack its six-cylinder engines add to the mix and the sDrive30i is our pick of the bunch; you don't really miss the extra power of the 35i and – as it was a part of the range from the very beginning – there are plenty to choose from.
But while they don't have as appealing a sonic signature, the four-cylinder cars are less expensive to run, without being what you'd call short on performance. The manual and DCT dual-clutch automatic gearboxes are both excellent and handling is crisp and precise whether you choose a standard or M Sport version.
The latter brings heavily contoured sports seats with leather upholstery, sporty body styling and 18-inch alloy wheels and also adds firmer, lower suspension. All models have dual-zone climate control, electric windows and roof and xenon headlamps. As you ascend the engine hierarchy, more standard features are thrown in.
You'll rarely find a Mk2 Z4 for a rock-bottom price – beware of a higher mileage or maintenance question-marks on any advertised cheaper than the average price for an example of the same age. A 12-plate sDrive20i is worth about the same amount as an 09-plate sDrive 23i with a lower mileage. Three in every five Z4s have a manual gearbox – automatic examples are worth between £1,000 and £1,500 more.
Running costs, maintenance and parts
Don't expect more than 41mpg from any Z4 and note that the four-cylinder engines aren't necessarily more economical than the bigger 'sixes' when driven enthusiastically. No Z4 is cheap to insure, either – insurance groups range from 34 to 43.
Most Z4s sold since January 2010 were bought with a 'Service Inclusive' package, which took care of all routine maintenance for the first five years for a one-off payment of £475. This is transferable between owners. If your example isn't covered by a package, you needn't necessarily worry, because the Z4's condition-based servicing allows up to two years or 20,000 miles to elapse between check-ups. However, a visit to BMW will typically set you back £400 or more when the service light illuminates.
Fortunately, as all Z4s have a timing chain, there's no cambelt to replace.
What to look out for
The Z4 is generally very well built, however a firm ride can give rise to interior rattles, with the glovebox and cubbyhole lids particularly susceptible. Fortunately, the complicated electro-hydraulic roof is pretty reliable, but fluid leaks aren't unknown and can result in a stuck roof, as well as unsightly staining to the interior trim.
The side windows should drop slightly when the doors are opened or the roof opened, but have occasionally been known to refuse. The 19-inch alloy wheels can attract damage from potholes and kerbs, too – a vibration at speed might point to a wheel that's out of shape.
Look out for signs of water in the rear lights – this happens if the seal fails and replacing the cluster is the only fix. Many clusters have been replaced under warranty for this reason. High-mileage cars can experience fuel-injection faults, leading to uneven running or the engine cutting out. It's worth paying to have any well used example inspected professionally.
Recalls
Four recalls have been issued for the BMW Z4 so far, the first – in July 2012 – concerning potential power-steering issues. April 2013 saw a second recall, this time to address a possibility of the engine cutting out or refusing to start; a fault caused by an electrical short-circuit.
Manual Z4s were recalled three months later for the possibility or clutch failure and July 2014 brought a fourth recall, this time for engines that reverted to limp-home mode – a fault that was traced to incorrect valve timing.
Alternatives
The Mk2 Z4 has few direct rivals – only the Mercedes SLK and some versions of the Mazda MX-5 share its folding hard-top roof, and the latter can only really compete with the entry-level sDrive18i. The Mercedes matches the BMW for build quality, though, and a diesel engine was offered from 2011 onwards.
The open-top Porsche Boxster and Porsche Cayman coupe have the edge on sporting precision, but aren't quite as relaxed on long journeys. The thrill of driving them, though, and their undeniably desirable image, mean used examples are very sought-after and command high prices, while running costs are high, too.
The Audi TT offers impressive road-holding and hi-tech style, but some feel its four-wheel drive gives it a slightly detached feel that makes it less involving to drive than the BMW. The Nissan 370Z is the very opposite – it's the very definition of a hairy-chested sports car of the old school, but falls rather short on glamour, tactile appeal and interior finish.
Verdict
The BMW Z4 is something of a class act and the Mk2 version is a more well rounded package than its predecessor. This is particularly true inside, where the classy dashboard and comfortable seats make the sporty German a pleasure to travel in whether you're cruising or sprinting.
Whether you're a really enthusiastic driver or simply somebody who appreciates a fine-looking sports car when they see one, you'll find something to love in the Z4. They're very sought-after for exactly this reason, so don't expect to find one being given away. And if you can get your hands on the right example, you'll not want to let it go.
Best convertibles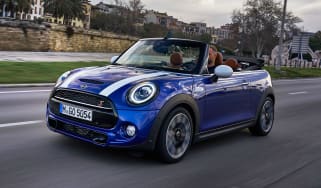 Car dashboard warning lights: the complete guide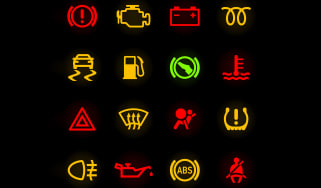 Car dashboard warning lights: the complete guide
Best new car deals 2020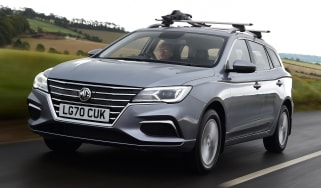 New Volkswagen Golf GTI Clubsport gets 296bhp and racetrack mode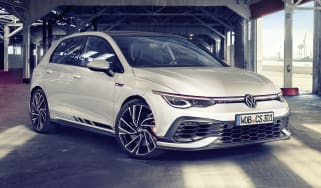 New Volkswagen Golf GTI Clubsport gets 296bhp and racetrack mode