Used Porsche Boxster buying guide: 2005-2012 (Mk2)
Fast, fun and oozing with quality, the second-generation Porsche Boxster is a solid secondhand investment
The second-generation Porsche Boxster had a very hard act to follow when it arrived in 2005. The original (codenamed 986) was a pretty radical machine when it was launched in 1996, providing a cheaper alternative to the legendary Porsche 911 while thrilling enthusiastic drivers with its mid-engined handling. Fortunately, the Mk2 (or 987) drove, and looked, even better.
The 987 Boxster was somehow more grown-up in feel and appeal than the original Boxster, and this meant it was no longer necessarily a 'budget' route into Porsche ownership. Indeed, its appeal was so distinct that it drew buyers away from the 911 itself, as well as arguably carrying more badge prestige than most of its direct rivals.
With a sober-looking yet classy interior, the Boxster looks like it means business from behind the wheel. You'll be hard-pressed to find a car with better build quality and the seats are supremely comfortable – although the very tallest may find it hard to get comfortable. The Boxster's convertible roof is cleverly designed, too, but you may find long roof-down journeys wearisome without the optional wind deflector.
So, if you're looking for a fun, stylish second car, or your need for practicality is scant enough to justify one as your only car, the Porsche Boxster 987 is a very desirable proposition. And, while this classy sports car holds onto its value well and bargains are few, the closest rival to a used Porsche Boxster is arguably a new one.
Follow our guide for hints on how to buy the best used Boxster.
Porsche Boxster 987 history
The second-generation Porsche Boxster debuted in UK showrooms in January 2005. Two versions were offered: the 240bhp 2.7-litre Boxster and the 280bhp 3.2-litre Boxster S. The former was boosted to 245bhp and the latter received 295bhp from a new 3.4-litre engine in mid-2006.
The range was updated in January 2009 with improved steering, increased standard equipment and the option of Porsche's excellent PDK dual-clutch automated manual gearbox. The Boxster's engine was enlarged to 2.9 litres and the S was uprated to 310bhp.
The lighter and more powerful Boxster Spyder was introduced in February 2010 to much applause from enthusiastic drivers – it's seen as the most rewarding of all Boxsters to drive. The third-generation 981 Boxster replaced the 987 in May 2012.
Which is the best Porsche Boxster 987 for me?
Although a few of the earliest 2.7-litre models had a five-speed gearbox, most manual 987 Boxsters have six gears. Both are extremely slick and enjoyable to use, but the Tiptronic automatic option rather robs the driving experience of involvement and doesn't really allow you to get the most out of the engine.
The engines of cars built after January 2009 are based on that of the Boxster's 911 big brother, and are all the better for it. They're not only more powerful, but slightly more economical, too. The PDK dual-clutch gearbox is far superior to the earlier Tiptronic, providing instant manual gearchanges or seamless automatic shifts when you want to relax.
Every Boxster is well equipped, but actual specification can vary enormously between cars thanks to the length of the options list. Xenon headlamps, the retractable wind deflector and heated sports seats are worth looking for.
As there are plenty around, you can buy an entry-level 2.7-litre Boxster for comfortably less than £10,000, which is great value for such an iconic machine. A 3.2-litre Boxster S can be bought for just a few thousand more, though, so it's tempting to go the whole hog.
It's not unusual to find a high-mileage car for sale; older examples with over 100,000 miles showing are fairly common, because Boxsters are such usable machines. In fact, a high-mileage car with a good maintenance history can make a sensible buy. PDK models are particularly desirable, as is the 3.4-litre S.
The Spyder has now made it into 'blue-chip' classic territory and is a rare find at any price.
Running costs, maintenance and parts
The Boxster's depth of engineering is demonstrated by its maintenance requirements. It only needs serving every two years or 20,000 miles, but both minor and major services are fairly involved and quite pricey through an official Porsche workshop. The expertise that such garages possess might be worth paying for, but there are a lot of independent Porsche specialists out there, too.
Brake fluid needs replacing every two years and spark plugs need renewing every four. The belt drive for the engine's ancillary components needs changing every six years or 60,000 miles. There's no cambelt to worry about, though.
What to look out for
The 987 Boxster is a very well built car, but isn't immune to mechanical faults, a few of which are frustratingly designed-in. The most serious is thankfully rare and concerns a weak 'intermediate shaft' that can cause failure of early 3.2-litre engines. Rear axles can become noisy if a car has been frequently driven hard, but gearboxes are generally strong.
It's worth performing a thorough check of the cooling system, as water pumps have been known to fail after fewer than 40,000 miles. Check for leaks and inspect the coolant colour and level in any car you consider.
High-mileage cars are more prone to stone chips from motorway debris and the paint of pre-2008 cars was less resilient to damage than that of later cars. Don't be put off if an example you're looking at only has 17-inch wheels – these provide a far more comfortable ride with negligible effect on handling. Check for kerb damage, though – chipped wheels can point to shocks having been passed to other parts of the suspension, potentially causing damage.
The upgraded sports seats are a desirable option, even though the standard seats are extremely comfortable. They're superbly supportive without feeling restrictive.
Check the soft-top mechanism thoroughly as its ball joints can seize and fail, while poor repairs can lead to moisture leaks.
Recalls
Only two recalls have ever been issued for the second-generation Boxster, each for a very specific issue. Cars built in November and December 2005 were called to workshops in January 2006 for a potential parking-brake problem to be resolved. The second recall came much later, in April 2010. Only 82 Boxsters were affected, all being Spyder models. The fault concerned a visor that could unlatch at speed. Dealers fitted a new catch to secure it in place more effectively.
Alternatives
If you take a broad look at convertible sports cars of the same era and original selling price, it seems the Boxster had loads of rivals. The truth is, though, its appeal was far more specific than the majority of similar cars.
The Boxster is a unique model, sharing few parts with any other car in the Porsche (or any other) range. The only other remotely comparable two-seat sports cars sharing that honour was the Honda S2000 – a car that has achieved a cult following thanks to its high-revving VTEC engine and extremely balanced handling. It can't hold a candle to the Porsche for style or comfort, although its quality isn't far behind.
The BMW Z4 looks individual enough to disguise the fact that it shared many components with less exciting BMW models and more powerful versions were worthy adversaries to the Porsche. The Z4 M is particularly red-blooded – and sought-after by enthusiasts. The same is true of AMG versions of the Mercedes SLK, which combine a relatively lightweight, compact sports car with a huge V8 engine. Both the SLK and Z4 were available in a far wider range of models than the Porsche, too.
The Audi TT S and Audi TT RS convertible are worth a mention, too, as their extra power and performance rather separates them from the rest of the TT range. Although it's fast, easy to drive and possessed of terrific grip thanks to standard four-wheel drive, it's hard to forget that the TT's underpinnings are evolved from the humdrum Volkswagen Golf.
Verdict
The second-generation Porsche Boxster built on the huge success of its predecessor, righting the very few wrongs that afflicted the original. With more power, more comfort and more speed, it was not only a better car, but also very hard to match at any price. Indeed, many would-be 911 buyers were won over by the cheaper Boxster.
Today, it hasn't lost any of its charm, and its desirability as a used car reflects this. It's not unlikely that 987 Boxsters will become even more sought-after in the coming years, so don't bank on prices going down any further. The second-generation Boxster is therefore a car you can buy with your heart and your head – what better excuse could you need?
Best new car deals 2020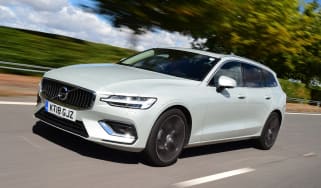 2020 scrappage schemes: the complete guide
2020 scrappage schemes: the complete guide
The UK's top 10 best-selling cars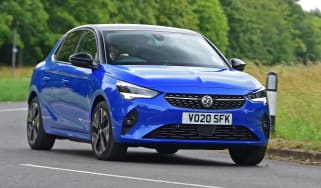 The UK's top 10 best-selling cars