Used SEAT Altea buying guide: 2004-2015 (Mk1)
SEAT's compact MPV was somewhat overlooked when new, but now makes a stylish and great-value family-car choice
The SEAT Altea is one of the more unmistakeable cars to have come from the Volkswagen Group's Spanish arm and is a less frequent spot on Britain's roads than its 11-year production run would suggest. It may not be a name you're familiar with, but SEAT's tall family hatchback has an awful lot going for it.
Its spacious interior will comfortably take a family of five, with reasonable boot space that's extended if you go for the unusual, larger Altea XL version. With underpinnings shared with the SEAT Leon, the Altea was technically an MPV, but offered hatchback driving fun and a range of responsive, fairly economical engines.
Compared to the latest cars from SEAT, its interior plastics aren't the last word in sophistication and you may find a few creaks and rattles. It's a practical car, though, with a rear seat that slides to and fro for extra boot space or rear legroom, depending on what you need to carry. The van-like Altea XL can carry up to 1,604 litres of luggage if you fold the rear seats down.
SEAT Altea history
The SEAT Altea arrived in May 2004 as the first model to wear a design language that would soon appear on the SEAT Toledo and Mk2 SEAT Leon. At first, 1.6 and 2.0-litre TSI petrol and 2.0-litre TDI diesel engines were offered. Besides the 16-valve 2.0-litre, a less sophisticated eight-valve 1.9-litre TDI diesel was also available.
A more powerful, 197bhp 2.0-litre TFSI petrol arriving in 2006. The 187mm longer Altea XL arrived at the same time, with the same engine choices, and August 2007 saw the introduction of the four-wheel-drive Altea Freetrack 4. This was offered with the 2.0-litre TSI petrol and TDI diesel engines – but it was a slow seller and is a very rare sight today. A facelift brought the range up to date in 2009, with interior improvements, 1.4-litre non-turbo and 1.4-litre TSI petrol engines and a 1.6-litre TDI diesel.
At this time, the previous trim levels of Essence, Reference, Reference Sport and Stylance gave way to the simpler S, S Emocion, SE and Sport. The range was further rationalised to simply S Copa and SE Copa from January 2013 and the last Alteas were built in 2015.
Which is the best SEAT Altea for me?
The least interesting – and least desirable – engines are the 1.4 and 1.6-litre petrols. All the TSI engines are punchy and reasonably economical, while the TDI diesels feel quite muscular. Although the 2.0-litre TDI is the most powerful, the 1.6-litre is smoother and quieter. Despite its extra length, the Altea XL is still just a five-seater, but offers a little more space for passengers or their belongings.
A twin-clutch DSG automatic gearbox was offered and is very good, but the five and six-speed manuals are hardier and likely to prove cheaper to run in the long term. Entry-level Essence and S models are a little spartan inside; Reference and SE models are far better equipped.
You'll find an early SEAT Altea for as little as £1,000 and the car's production life was so long that prices vary dramatically depending on age. If you can stretch to it, the extra cost of a 59-plate or later facelift car is definitely worth it for the improvements in build quality and equipment that it brings.
Partnership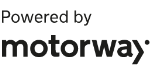 Need to sell your car?
Find your best offer from over 5,000+ dealers. It's that easy.
The majority of Alteas sold were diesels and around one in five have an automatic gearbox. Around 40% of Alteas are the longer XL version.
Running costs, maintenance and parts
The most economical Altea of all is the 1.6-litre diesel, which can reach 62mpg if you drive carefully. The 2.0-litre diesel has plenty of power and you'll see just over 50mpg. The 2.0-litre TSI petrol is rather fast with its 197bhp, but you'll be lucky to get much more than 32mpg.
Any Altea you look at will be set up for either fixed or variable servicing – the latter schedule designed for those who expect to frequently drive on motorways and cover a high annual mileage. The former is best suited to anyone who makes mainly short irregular journeys, and workshop visits alternate between minor and major.
Every engine has a cambelt, and this will need replacing every four years or 40,000 miles. it's advisable to replace the water pump at the same time – it adds to the cost of parts, but there's very little additional labour involved and it could prevent costly failure. Brake fluid will need renewing every two years, too.
What to look out for
The most alarming mechanical weakness is probably that of the timing belt tensioner on pre-facelift 1.6-litre engines. If this fails, it can cause significant internal damage – and it's virtually impossible to predict.
Also expensive to put right are faulty ABS control units, so check for warning lights on the dashboard. Also, when on a test drive, ensure that the brakes feel 'normal', with no rapid pulsing through the pedal – the latter can indicate the ABS system is cutting in when it doesn't need to.
Altea manual gearboxes can get rather notchy with age and mileage and can need a rebuild if things get too bad. The cruise-control system can be temperamental, too, and its tricky nature to repair means it's permanently inactive on quite a few examples.
Don't be surprised to find marked interior surfaces – the plastics used weren't all from the top drawer. Switchgear can be prone to failure, too.
Recalls
There have been several recalls for the Altea so far. Diesels built up to August 2004 were the focus of the first two, where potential fuel leaks were discovered. Six-speed manual 2.0-litre TDI diesels built between February 2004 and June 2005 were recalled for possible flywheel faults, as were DSG-equipped cars built between September 2008 and August 2009.
Some 2.0-litre TDI cars were recalled again for fuel leaks in 2011, and a 2017 recall addressed concerns of possible ABS failure on cars built between May 2008 and June 2010. The 2.0-litre TDI was one of several Volkswagen Group engines that were recalled for modification during the company's exhaust emissions scandal – follow this link to see if your car is affected.
Alternatives
The SEAT Altea can be grouped among other small MPVs, but it could be argued that none competes with it directly. The Ford C-MAX is a close match for the SEAT when it comes to driving excitement, but doesn't have the Spanish car's style, while the Citroen C4 Picasso has an individual look but isn't great to drive. Its predecessor, the Citroen Xsara Picasso, looks and feels ancient by today's standards. Renault arguably invented the compact MPV and its Scenic is one of the most capable cars of its type – the second and third generations grew increasingly sophisticated, but aren't always tops for reliability.
Besides the SEAT, other offerings from the VW Group shouldn't be overlooked, and the Volkswagen Golf Plus has a similar relationship to the Golf hatchback as the Altea has to the SEAT Leon. The Volkswagen Touran is a much overlooked car, too – it's not particularly stylish, but feels very robust and substantial.
Verdict
For a car to survive in production for 11 years, it must be doing something right – and this was true of the SEAT Altea. It might have spent its life on the sidelines and never enjoyed the popularity of its rivals, but this partly came down to being a little more expensive to buy – cars like the C4 Picasso had greater appeal in terms of sheer value for money.
That pricing disadvantage has now disappeared, though, and the good looking, fine-driving Altea is now one of the more interesting choices among practical, spacious family cars. If you can find an XL Freetrack, it makes a fascinating alternative to an SUV and its four-wheel drive is very handy on poor roads or if you plan to tow a boat or trailer. Facelifted cars, meanwhile, are far nicer inside, as well as being more fuel-efficient.
If bought carefully, an Altea should prove a reliable, cost-efficient family car with more than a touch of style, and one that won't make you frown on a country lane.
Engine management light: top 5 causes of amber engine warning light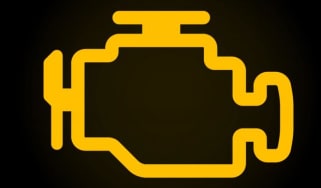 Engine management light: top 5 causes of amber engine warning light
Tesla Cybertruck finally delivered: specs, prices and UK availability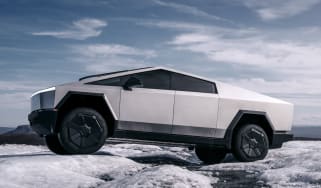 Tesla Cybertruck finally delivered: specs, prices and UK availability
Best new car deals 2023: this week's top car offers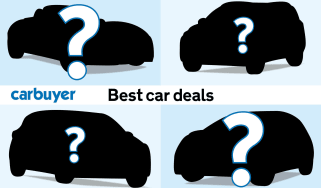 Best new car deals 2023: this week's top car offers