Selling your car on eBay
Considering selling your car online? We share some hints and tips to make the most of your listing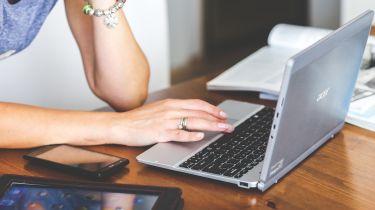 There are many, many ways you can go about selling your car when you've finished with it. We've produced a guide to the most popular methods of selling a car privately, but the increasing populartity of online auctions makes selling your car on eBay well worth a separate look at.
Why might you choose to sell your car via eBay? Well, one reason is that, all things being equal, it'll sell for a sensible price. If you're not sure what your car is worth, you can be sure that an auction will see it selling for what buyers are willing to pay.
The big incentive for buying on an auction website is the hope of bagging a bargain. In fact, a price that starts off temptingly low will often swell dramatically as bidders compete for their spoils. In the end, an auction might even end at a higher price than you'd expect to pay in a normal private sale. This is great news for sellers.
However, not everybody has a rewarding experience. While many people sell repeatedly on eBay without incident, others can tell stories of disappearing bidders and dishonest buyers. The decision to sell your car by an online auction isn't one to be made lightly, but exercising a little care and caution will make it a lot easier.
Read on for our tips on confidently, and effectively, marketing your car on eBay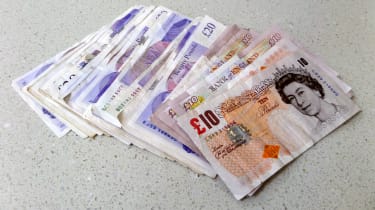 When should I sell my car on eBay?
The nature of eBay is that, while it might sell more cars one month compared to the next, you'll find people browsing for bargains all year round. As a result, there's not a lot of reason to put selling your car off.
From time to time, though, eBay does offer free listing promotions, which save you the cost of advertising your car. However, this is a fairly small saving in comparison to the fees that sold items incur, so it's not worth waiting until such an opportunity comes around.
How much will selling my car on eBay cost me?
This all depends on what kind of listing you choose. eBay has a page that sets out exactly what fees are charged for each type of listing, but the basics are as follows:
If you want to place a traditional classified ad on eBay, with a set price and no bidding, the cost is £14.99. When the sale is complete, a 1% final-value fee is charged, with a minimum of £20 and a maximum of £35.
Auction and fixed-price non-classified listings cost less, at £10 each, but don't remain on the website for as long as a classified ad. The same final-value fee applies and there's an additional charge for enhanced listings – setting a reserve price costs an extra £7.99, but can definitely be worthwhile.
Choosing between classified and auction listings
There are many reasons that you might list your car on eBay as an auction item, but perhaps the greatest is the prospect of buyers getting caught up in a bidding frenzy and taking your car way beyond the figure you had in mind.
Another might be that you actually don't have a figure in mind in the first place. While there are myriad used-car valuation services out there, older cars and those with less mainstream appeal can be very hard to accurately price. So, listing it at auction is a good way to ensure it sells for whatever the buying public thinks it's worth.
Setting a reserve is always a good idea if you do have a figure in mind, and eBay makes it easy for you to see what similar cars to yours have recently sold for. All you need to do is search for your make, model and age by filling the relevant fields into the search boxes, and tick where it allows you to select "sold items". When the search is complete, the green figures on the screen show exactly what each item sold for.
You may notice that similar items can sell for slightly different prices, but this is really the luck of the draw and depends on who's in the market what you're selling at the time of the auction. A key to ensuring that your car appeals to the largest audience possible is to word you advert sensibly – we'll come to that later.
Of course, if you do have a figure in mind for your car, a classified advert may be a sensible option. Some say that advertising at a set price is more likely to result in a quickly completed sale, because auctions can attract bidders who act on impulse only to pull out from the transaction later. Unfortunately, eBay can't do anything to determine who bids on your car, and the winner of the auction can never be guaranteed to have the means to pay for it.
Listing your car on eBay
eBay is quite generous in how much creativity it allows you when producing your listing. The company offers a free 'listing designer" that can create all manner of artistic looks for your advertisement, but in truth few things seem more effective than a few lines of accurate, well chosen text.
The content of eBay car listings varies massively between adverts, and some vendors insist on writing War And Peace in their adverts. This sometimes puts potential buyers off, though – particularly if it means vital information is difficult to find amid hundreds of other words.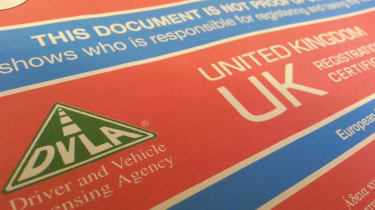 Essentials that your listing needs to include are make, model, trim level, age and mileage, and it's very much worthwhile having this information in the first line of your listing: "Ford Focus 1.6 Zetec, 2006, 87,000 miles," for example.
The next essentials to list are condition-related. How long is the car's MoT certificate valid for? Is there a service history or any record of recent repair or maintenance work? Have the tyres been recently replaced, for example?
Note that you're committing an offence if you misrepresent the condition of a car you're selling. If the car has no MoT, you should make this clear. If the car has ever been declared an insurance write-off, this must be declared. You must also have the legal right to sell the car, and any outstanding finance must be settled with interest.
Similarly, if there are any issues that you're aware of that will affect the safe, reliable operation of the car, you must make this clear, otherwise you run the risk of legal action from disgruntled buyers. Stating the absolute truth is always the least risky course of action.
Any modifications from the car's standard form must be clearly mentioned, even if your alloy wheels or body kit can be clearly seen in your photos. Modifications under the surface are particularly important, as they might make it tricky for a buyer to arrange insurance or for the car to pass its next MoT. This is particularly the case with engine modifications, such as 'power chips', de-cat (catalytic converter removal) conversions and engine replacements.
In the case of the latter, it's worth remembering that it's essential to declare an engine swap to the DVLA, the body that manages the licensing of every car in the UK. Fitting a different engine to the one your car originally came with will also invalidate your insurance if you fail to declare it, which will make your car illegal to use on public roads.
Feel free to list those features that might set your car apart from other Focus Zetecs. If yours has particular optional extras – factory or aftermarket – they're often worth mentioning. However, be aware that not everybody will be impressed by things like LED light conversions, ultra-low suspension or aftermarket xenon headlamp 'conversions'. In fact, you might broaden the appeal of your car by removing them altogether.
Finally, always keep it short and sweet. eBay buyers aren't looking for entertainment, they're looking for information. Lists and bullet points work better than long, rambling descriptions. If you're unsure of a spelling, look it up first. Listing your car as a Citron instead of a Citroen could mean it won't show in eBay users' search results. Keep the font a sensible size, and don't write in all capital letters. Black text is generally preferred to other colours, and there's no need to add a decorative frame or any other effects – let your words and photos do the talking.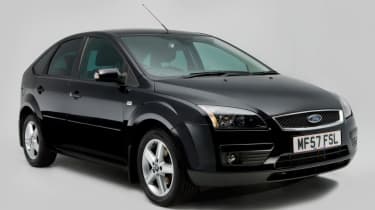 Photographing your car for eBay
Considering that most people want their car to sell quickly, it's amazing how little attention eBay users pay to the quality of their pictures. Not everyone is a professional photographer, but there are some simple rules for effectively photographing your car. These not only ensure it'll be depicted accurately, but also that it'll grab the attention of potential buyers.
Firstly, always photograph your car in landscape mode. If you're using a phone camera, this means turning it sideways so its longest side is parallel with the ground. The reason that landscape works so much better than portrait is that cars are long and wide, not tall and narrow. Although some social-media platforms favour portrait images, eBay and other more traditional applications have a firm preference for landscape photography.
Get close enough to your car for it to fill most of the camera's frame, without cutting off the extremes of its length, height or width. It's always best for the first images in your listing to show the entire car. Close-up detail shots can come later.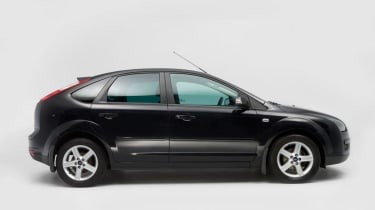 Take your photos in daylight, preferably on a dry, sunny day. It's amazing how much better most cars look when the sun is shining, and natural daylight helps a camera produce high-quality results. Dim light can cause blurring and leave you with images that won't show a prospective buyer anything useful.
Make sure your car is clean before you take photographs. You want to create the impression of a well kept car, and having it caked in mud and dirt won't help. Also, having washed your car, move it before taking photographs. Having a puddle of suds and dirty water in the photo rather gives the game away.
A good rule of thumb is to have a photo of the car as seen from the front or rear three-quarters – like those with which we open our Carbuyer car reviews – and also of the front, rear and both sides of the car, seen straight-on. Interior shots are best taken from the left front door, so the whole width of the dashboard and the front seats appear in shot, without the steering wheel blocking the view. For continuity, take the rear interior view from the same side of the car.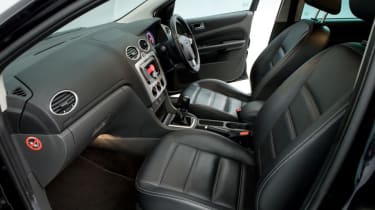 It's not really necessary to show a boot or under-bonnet view, unless there's something you really think deserves to be shown. It's worth taking a close-up shot of the dashboard with the engine running – this photo will show prospective buyers the car's mileage and whether any warning lights are showing.
Finally, make sure you take photographs of any known damage to the car, or other imperfections, including rust – no matter how minor it is. While it might be tempting to show a car in its best light, it's far better to show a car's exact condition, if only to prevent quibbling and further haggling when the auction winner arrives to collect.
Speed awareness course: how much does it cost, how long does it take and how do you do one online?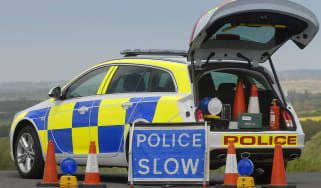 Speed awareness course: how much does it cost, how long does it take and how do you do one online?
Tesla Supercharger network is now partially open to rival electric cars in the UK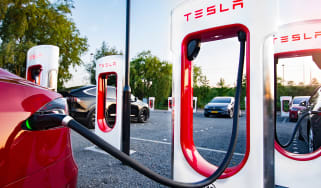 Tesla Supercharger network is now partially open to rival electric cars in the UK
Top 10 best cheap-to-run cars 2022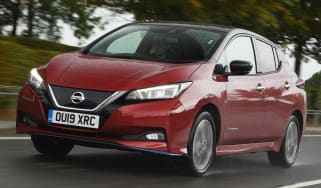 Top 10 best cheap-to-run cars 2022