Top 3 used MPVs for £8,000: Hyundai ix20, Ford B-MAX, Nissan Note
"Dear Carbuyer, I need a small car that's easy to get in and out of. My budget is £8,000, what do you recommend?"
When choosing a car, every family has its own idea about what practicality really means. While the term arguably describes compact SUVs like the Dacia Duster, estate cars like the Renault Megane Sport Tourer and MPVs like the Citroen Space Tourer, there's no such thing as 'one size fits all'. Not everybody needs to go off road, carry huge loads or seat seven – sometimes, what defines practicality is that the car is easy to get in and out of.
Best people carriers and MPVs you can buy today
Daft as it seems, not every car seems to have been designed with that brief in mind, so those cars that make access really easy have a very strong following. Working to a maximum budget of £8,000, we've picked three family cars that really stand out as making life easy for passengers, without sacrificing boot space or comfort.
Hyundai ix20: the practical choice
For: Generous boot, loads of interior spaceAgainst: Poor engines, rather dated inside
At first glance, it's hard to see how a car as small as the supermini-sized Hyundai ix20 can really stand out for its practicality, but the magic is in how the Hyundai's shaped. It's more MPV than hatchback, with upright seats and doors that open wide to allow access, and once in place, occupants will marvel at the headroom on offer. There's a huge boot, too. You'll find an older 1.6-litre petrol ix20 for as little as £3,500, and we found one with just 16,000 miles for £7,800.
It doesn't offer the last word in driving entertainment, and the interior is designed more to be robust than luxurious, but we've heard very few complaints about reliability. The ix20 is a relatively simple car, with fairly low running costs, although automatic examples are far less economical than manual versions.
Ford B-MAX: the fun choice
For: Stylish design, good handling on the roadAgainst: Fiddly dashboard buttons and small boot
Practicality and fun need not be mutually exclusive, or so the Ford B-MAX would have you believe. Its Ford Focus underpinnings mean it really can put a smile on the face of enthusiastic drivers. Plus, with a unique design that dispenses with a conventional 'B-pillar', the entire side of the car opens up when you slide the rear doors aside, making it a cinch to access the front and rear seats, although the boot is on the tight side. This all adds up to the B-MAX being a sought-after used buy, but you'll find 1.0-litre petrol examples below our £8,000 maximum.
Compared to the Hyundai, the Ford's interior is rather more plush in its materials and style; its modern feel is only let down by a button-heavy centre console. We like the B-MAX's sporty driving position, though – it's perfectly in tune with the way the car feels on the road. Aside from occasional glitches with the PowerShift automatic gearbox, we've heard few complaints about B-MAX reliability, so ownership should be a trouble-free experience.
Nissan Note: the modern choice
For: Modern, intuitive infotainment techAgainst: Quite a firm ride, noisy diesel
Although, like the B-MAX, the Nissan Note is no longer in production, the Japanese mini-MPV is arguably the most modern of our three choices. It packs the most up-to-date infotainment technology as well as a very generous roster of safety equipment. While its design isn't as clever as the Ford's, the Nissan fights back with a handy sliding rear bench seat that can maximise legroom or, if passenger space isn't needed, provide a huge 411-litre boot. A top-spec Nissan Note Tekna 1.5-litre diesel can be found for less than £8,000, complete with sat nav and cruise control.
The Note has a very stylish dashboard, with artily designed gauges and controls that are still easy to use despite their futuristic looks. Acenta Premium cars and above also have a big 5.8-inch touchscreen display, which adds a further modern touch. As far as reliability is concerned, the most commonly reported Nissan Note issue is noisy front suspension, but the creaks and clunks don't appear to affect ride or handling.
Best new car deals 2022: this week's top car offers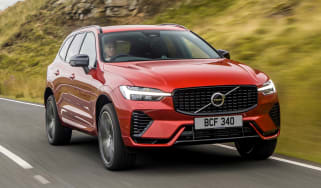 Best new car deals 2022: this week's top car offers
Engine management light: top 5 causes of amber engine warning light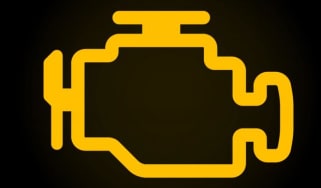 Engine management light: top 5 causes of amber engine warning light
Top 10 cheapest electric cars 2022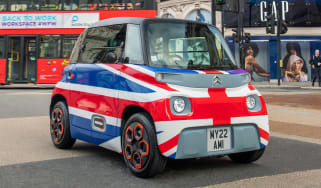 Top 10 cheapest electric cars 2022