Best pressure washer shampoo to buy 2020
These shampoos provide a safe and effective way to remove dirt from your car without scratches
Used correctly, pressure washers are ideal for shifting dirt and winter grime from your car, without rubbing dirt into the paintwork and causing swirl marks or even minor scratches. Using a specialist shampoo makes things even better, especially when formulated and diluted to work with a pressure washer's soap dispenser. This foam clings to paintwork, loosening dirt and helping to carry it away.
We tried products at the dilutions prescribed on the bottle, applying them to a masked-off area of paintwork and leaving them to work. Next, we sprayed the area with our pressure washer from a set distance for five seconds.
Best pressure washers to buy in 2020
We mainly judged the results on how well each shampoo shifted grime, but also took cost into account, along with convenience of use.
Bilt-Hamber Surfex HD
Price: Around £17Size: 5,000mlRating: 5/5
This year marks Bilt-Hamber's third victory in a row in this test, making it an easy product to recommend. Somewhat strangely, you won't find the words 'wash' or 'shampoo' anywhere on the Surfex 3D bottle, because it's described as an all-purpose cleaner and degreaser. No matter, the biodegradable cleaner still creates a nice foam and clings to your car just as well. Even when diluted to make the five-litre bottle go further, the section of paintwork was cleaned to a standard few others could match.
Ultimate Finish Ultimate Snow Foam
Price: Around £15Size: 5,000mlRating: 4.5/5
It's designed to work through a snow-foam lance, but Ultimate Snow Foam is versatile enough that it worked well with our lower-pressure washer and can even be used in a hand-pump sprayer if you're away from a water supply and electricity. It can be diluted to one part soap to three parts water to bring down its cost, and still works well for light dirt and grime.
Auto Curators Essential Soak
Price: £14Size: 1,000mlRating: 4/5
Auto Curators' recently-launched range of products isn't the cheapest, but we've been consistently impressed by their quality. Essential Soak is no exception, matching Ultimate Snow Foam with its ability to shift dirt. However, it does work out more expensive, with one litre costing a similar amount to around five litres of our top two. You can use it sparingly, though, because it's still effective even when diluted.
Angelwax FastFoam
Price: Around £22Size: 5,000mlRating: 4/5
Angelwax FastFoam is another shampoo designed primarily to be used with a snow-foam lance, but even our normal pressure washer provided a good lather that clung to the car's bodywork. It does take 10 minutes to work, however, which could put off anyone used to washing their car in a rush. For many car enthusiasts it'll be worth the wait, loosening grime well. Because it's highly concentrated, FastFoam can also be used in as little as one part soap to nine parts water, making it surprisingly cost-effective.
Read our Tips and Advice guides for all the best car cleaning products.
Engine management light: top 5 causes of amber engine warning light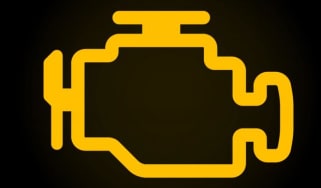 Engine management light: top 5 causes of amber engine warning light
Tesla Cybertruck finally delivered: specs, prices and UK availability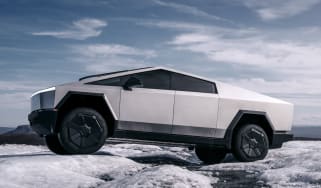 Tesla Cybertruck finally delivered: specs, prices and UK availability
Best new car deals 2023: this week's top car offers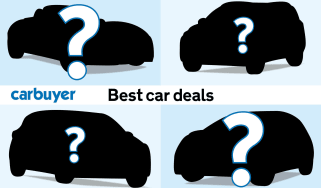 Best new car deals 2023: this week's top car offers