Top 3 reliable, small used cars for £8,000 - Suzuki Swift, Toyota Auris, Volkswagen up!
"Dear Carbuyer, I'm looking for a small car that's really reliable. What's the best option for around £8,000?"
Gone are the days when buying a small car meant big compromises in terms of quality, technology and style. In many cases, modern small cars are as advanced as their larger counterparts so buyers needn't settle for anything less. Below, we've chosen our top 3 compact used models if reliability is top of your priority list but 'not breaking down' is by no means the extent of their talents.
To attract buyers with models that blend seamlessly into city life in an increasingly crowded market, small car manufacturers have had to step up their game in recent times. Nowadays small cars can be practical, look great and prove reliable, while out £8,000 budget brings many of the standout options within reach. For this kind of budget you can get a lot of small car for your money, with relatively low mileage, too.
Best small cars and superminis to buy in 2018
Reliability can be a hard thing for the used car buyer to discern but our Driver Power survey, which asks thousands of car owners what they think of their cars does a great job of shedding light on the subject. All the models we've listed below come out of Driver Power with high reliability ratings and are impressively strong in other areas too.
Buyers in this kind of market should also consider how much space they need. While the VW up! is a city car, the Suzuki Swift is a supermini and the Toyota Auris is a family hatchback. All will take rear seat passengers but while space in the Volkswagen and, (to a lesser extent) the Swift will be tight for adults, the Auris is spacious enough to undertake longer journeys in comfort. Larger cars tend to be more comfortable and relaxing to drive too, but you'll usually pay a penalty in terms of running costs as a result of the extra weight and larger engines.
Best luxury small cars to buy in 2018
Keep reading for more information on our reliable small, used cars...
Top 3 reliable, small used cars for £8,000
Suzuki Swift: The fun choice
For: Fun handling, class-leading reliabilityAgainst: Cheap interior plastics, thrashy engines
The Swift shows you can have fun and be sensible at the same time. It's one of the sharpest-handling superminis, and in our latest Driver Power used car survey, for models between three and six years old, just seven per cent of owners reported faults, ranging from trim defects to mechanical troubles.
While the lively 1.2-litre petrol engine is pretty efficient, it can sound a little strained at times. Still, kit levels impress, and we saw a high-spec 1.2 SZL on a 16-plate with fewer than 15,000 miles for £8k.
Inside, the Swift can't match the style or quality of the cabin in the up!. The layout is functional, though, and standard equipment is generous, with many cars benefiting from a touchscreen infotainment system.
While the boot is below average for the class – it offers a 264-litre capacity with the rear seats in place – the Suzuki is fairly accommodating for passengers in the front and back. There's a choice of three and five-door models, too.
Toyota Auris: The sensible choice
For: Fuel-sipping hybrid, refinementAgainst: Bland interior, dull to drive
High scores across the board in our Driver Power used survey contributed to the Auris finishing in an excellent 10th place overall. Owners loved the Toyota's low running costs and safety tech, and only 6.9 per cent reported any sort of problem. The excellent hybrid just creeps within the £8,000 budget for a 63-plate version on 70,000 miles, but even with that use you're unlikely to detect any rattles or squeaks. A lower-mileage, 1.6 petrol car is another alternative; aim for a 2015 example for the cash.
The Auris has a dark, dreary-looking interior, but at least it's functional. Similarly-sized rivals offer more advanced infotainment systems, although in this company the Toyota hatchback is the most feature-packed choice.
Toyota set the driving experience up for safety, so the Auris is nowhere near as much fun from behind the wheel as the up! or Swift. Still, the cabin can comfortably seat four, plus the 350-litre boot is the biggest of this trio.
Volkswagen up!: The city car choice
For: Easy to drive, low running costsAgainst: Small boot, basic entry-level models
We've always rated the Volkswagen up! as one of the best city cars on the market, and owners who took part in our Driver Power used survey say that it's one of the more reliable, too. Just seven per cent of drivers reported faults with their cars.
The solid reliability makes it even easier to admire the VW's comfortable ride, agile handling and low running costs. An £8,000 budget is enough to get the keys to a five-door, 66-plate up! Beats model that has just 10,000 miles on the clock.
With its bright, colourful finish, the cabin of the up! is easily the most appealing here. Many versions have a dash-mounted cradle so you can set up your smartphone to control the car's infotainment system with an app. While the boot is small, at 251-litres when the seats are in place, the VW offers surprisingly generous passenger accommodation for a city car. Three-cylinder engines are willing and frugal, with the turbo units being the ones to have.
Top 10 best cheap-to-run cars 2022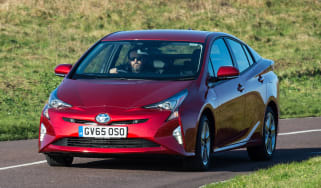 Top 10 best cheap-to-run cars 2022
UK road tax 2022: VED tax rates and bands explained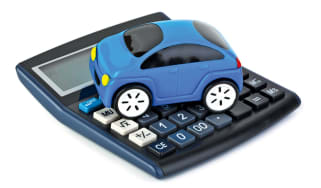 UK road tax 2022: VED tax rates and bands explained
Best new car deals 2022: this week's top car offers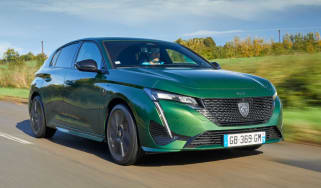 Best new car deals 2022: this week's top car offers