Top 3 used plug-in hybrid SUVs for £28,000: MINI Countryman, Mitsubishi Outlander, Kia Niro
"Dear Carbuyer, I'm after a plug-in hybrid SUV without a premium price tag. What options are out there for £28,000?"
Plug-in hybrids are becoming increasingly popular. With larger batteries than self-charging hybrids and the flexibility of optional petrol power, the PHEV is a happy medium between a traditional internal combustion car and a fully electric vehicle. There are plenty of used PHEV SUVs in great condition out there within your £28,000 budget.
Most plug-in hybrids can usually achieve up to 30 miles of wholly electric driving, depending on your driving style. After this the car will default back to hybrid drive, shared between the combustion engine and the battery – and fuel economy will suffer as a result.
Listed below are three of our favourite used PHEV SUVs, each of which offers something a little different for your £28,000 budget:
Top 3 used plug-in hybrid SUVs for £28,000
MINI Countryman S E ALL4: the stylish choice
For: Performance, roomy cabin, interior designAgainst: High price, less fun than regular Countryman
If saving fuel without compromising performance is key for you, the Countryman S E ALL4 is the car to have. The petrol and electric motors' combined 221bhp output gives a 0-62mph time of 6.8 seconds – nearly four seconds up on the other cars here. This is the most thrilling driver's choice, too, yet can still cover around 25 miles in EV mode.
Inside, the MINI is funky to look at and feels reassuringly solid to the touch. The infotainment system, meanwhile, is easy to operate, quick to load and has the sharpest graphics – by some margin – of this trio.
With 405 litres of room, the MINI's boot splits these rivals down the middle, although a large opening makes it more usable than a typical hatchback's. The brand's manufacturer ranking in the latest Driver Power poll disappoints: an 18th-place finish is well into the bottom half of the table.
This spritely ability comes at a price, though: you'll need to use your full £28,000 budget to get hold of a 17-plate example with fewer than 10,000 miles on the clock.
Mitsubishi Outlander PHEV: the off-road choice
For: Huge choice, genuine four-wheel driveAgainst: Noisy engine, ponderous handling
Mitsubishi exploited a gap in the market with the Outlander PHEV to great effect: for years it was the only plug-in SUV on the market. It's still a sensible choice today, even if in this company, its bulky size makes it feel a bit sluggish on the road.
The Outlander's cabin design is dated and the cheap, aftermarket-like infotainment system is archaic in this company. Still, build quality is fine and the high driving position gives a great view of the road ahead. The generous proportions mean that it's the roomiest and most practical car here by far.
Keep the battery topped up and you'll be able to cover around 30 miles in full EV mode, promising tiny running costs relative to traditional SUV rivals. A 16-plate PHEV with 30,000 miles will set you back around £24,000.
Kia Niro PHEV: the budget choice
For: Low running costs, brilliant Driver Power scoreAgainst: Firm ride, leisurely performance
Economy of 217.3mpg will grab the attention of any hybrid fan and, if you make the most of the Niro PHEV's electric power, that's what you could be getting. The powertrain capable of that figure is a 1.6-litre petrol engine and electric motor paired with a dual-clutch auto box.
The Niro's dash is smartly laid out, logical in its operation and well screwed-together. It's complemented by a great infotainment system which – while not offering the cool graphics of the MINI – is a model of simplicity to use.
Partnership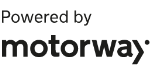 Need to sell your car?
Find your best offer from over 5,000+ dealers. It's that easy.
The extra battery capacity means boot space trails that of the standard Niro, and at 324 litres the load area is the smallest here. The Kia promises to be a fantastic second-hand buy, though: it finished second overall in the Driver Power 2018 satisfaction survey.
The Niro PHEV hasn't been on sale for very long, but a nearly new 67-plate example with around 12,000 miles on the clock could be yours for just over £21,000 – that's around £7,000 below your suggested budget.