Top 3 used economical petrol hatchbacks for £17,500: Honda Civic, Peugeot 308, VW Golf
"Dear Carbuyer, I'm after an economical petrol hatch with low running costs. What are my options for £17,500?"
The petrol hatchback continues to be a popular choice with UK car buyers - especially among drivers who cannot justify the extra cost of a diesel due to the low annual mileage they cover. An economical petrol hatchback is an excellent alternative, the best ones offering similar fuel economy and performance to a diesel equivalent with lower NOx and particulate emissions.
A large number of petrol hatchbacks can achieve around 50mpg, depending on your driving style, while also costing less to fill up than a diesel. They're also far more plentiful on the used car market than hybrids that might achieve better fuel economy.
In recent years many buyers have deserted the family hatchback for the mid-sized SUV but it's still a hugely popular class of car due to its manageable size and all-round practicality. Equipment levels will be similar to those found in an SUV model but you should be able to pay a little less for the hatchback.
Most hatchbacks share the same underpinnings as their SUV counterparts but the lower shape means practicality can be slightly compromised. The loss is usually restricted to a slightly smaller boot and less passenger headroom, though.
For a budget in the region of £17,500, it's possible to get a very well specified, nearly new family hatch with one of the latest small capacity turbocharged petrol engines. These can achieve strong economy figures but shouldn't leave you feeling short changed in terms of performance. There are some real household names in this area of the market from the Ford Focus, Vauxhall Astra and VW Golf to premium-badged models like the Audi A3 and BMW 1 Series so you should find a huge amount of choice.
Below are three of our favourite used petrol hatchbacks if fuel economy is your priority with each pick offering something different for your £17,500 budget:
Top 3 used economical petrol hatchbacks for £17,500
Honda Civic: the driver's choice
For: Excellent practicality, frugal engine, sharp handlingAgainst: Least torquey engine, lacklustre infotainment
Honda was one of the last big manufacturers to take the turbo route with its petrol engines, but the 1.0 litre in the Civic is ideal for someone switching from a diesel. While it doesn't give the hatch the grunt to keep pace with its class rivals in a straight line, it's the most efficient option on paper. And the Honda is fun to drive. The Civic is more expensive to buy than other family cars, though, so you're looking at an older example for £17,500; we spotted a 5,000-mile 17-plate model.
The Civic looks unique yet smart inside, feels very well put together and has a great driving position. It's let down by a slow and unintuitive infotainment system, though, and trails its rivals in the technology department as a result practicality is the Civic's trump card: legroom is generous throughout and the 478-litre boot is one of the biggest in the class.
In our Driver Power 2018 satisfaction survey, the Honda took a strong ninth place overall, and came a superb second in the mpg and running costs category.
Peugeot 308: the powerful choice
For: Smooth, powerful engine, comfy ride, smart cabinAgainst: Cramped back seats, driving position
Partnership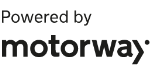 Need to sell your car?
Find your best offer from over 5,000+ dealers. It's that easy.
While 200cc doesn't sound like much, the 1.2-litre 308's extra engine capacity in this company is enough to make it the most powerful choice of this trio, with 128bhp. A peak torque figure of 230Nm is comfortably up on the other two as well, giving the Peugeot the most diesel-like shove of the cars here. Factor in brilliant refinement, a smooth ride and sharp handling, and the Peugeot really impresses from behind the wheel. Your budget is enough for a 68-plate model in high-spec GT Line trim with delivery mileage.
With its minimalist design, the 308 has the most handsome interior here, and it runs the other two models very close for quality. Just be sure you get on with Peugeot's i-Cockpit layout, which places the dials above a small steering wheel.
THE 308's boot is only a couple of litres short of the vast load bay in the Civic, although this space comes at a price: rear legroom is rather tight. The Peugeot didn't feature in the latest Driver Power rankings, but it's big brother, the 3008, finished at the top of the overall chart.
Volkswagen Golf: the high-quality choice
For: Spacious inside, refinement, infotainment systemAgainst: Smallest boot of the trio, styling a bit dull
Volkswagen's Golf sets the family hatchback class benchmark, and it's easy to see why. The 1.0-litre turbo is a great engine, for starters. It can't quite match the Peugeot's grunt or refinement, but it's very quiet, and returns 57.6mpg officially – 1.1mpg up on the 308.
Plentiful supply on the second-hand market means you should be able to find a pre-registered Golf within your budget: a 68-plate SE Nav with barely any miles on the clock is available for your £17,500.
It doesn't have the most thrilling-looking cabin layout, but the Golf is hard to criticise in terms of quality or ergonomics. The driving position provides plenty of adjustment, and the infotainment system is one of the best in the business. With a capacity of 380 litres, the Golf's boot is significantly smaller than those of its competitors here. It should be big enough for most families, however. And the cabin is the roomiest of this trio, too. The Volkswagen scooped a respectable 18th place in Driver Power 2018.