The 2020 diesel van scrappage scheme explained
Read how van drivers could claim up to £9,500 towards a new van and avoid London's ULEZ charges under TFL's scrappage scheme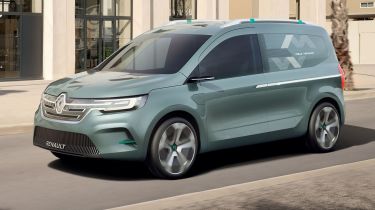 London van drivers could be eligible for up to £9,500 towards a new van as part of TFL's £23m scrappage fund, set up to rid the capital of the most polluting vehicles.
The local authority cash can be used to buy a clean, modern new or used van that will be exempt from the Ultra Low Emission Zone charge. The charge came into force in 2019 and results in an additional £12.50 on top of the daily congestion charge if a vehicle isn't compliant.
London Ultra Low Emission Zone explained
Most petrol vans are exempt from the ULEZ but diesel vans must be Euro 6-compliant to avoid the charge. The Euro 6 standard became mandatory for all new vans sold since September 2016. The cost for small business owners who don't scrap more polluting vans are set to be enormous. Anyone driving into the zone every day with an older diesel van will face a bill of £250 each month.
From early 2020, the terms of eligibility for the TFL grant changed, allowing small businesses with up to 50 employees (an increase from up to 10 employees) to take part, for up to three vans per company.
Across all the three van scrappage options, the van or minibus must have been owned for more than 12 months before the start of the scrappage scheme, which began on 22 February 2019.
How the scheme works
There are three options available under the 2020 TFL rules.
Option 1: £7,000 grant to scrap a pre-Euro 6 van
This is aimed at businesses that regularly drive in central London, no matter where they're based. This grant is available for scrapping any old van that has been clocked entering the Congestion Zone at least twice a week in the six months prior to the start of the scrappage scheme. There's no obligation to replace the vehicle.
Option 2: £7,000 off a Euro 6 van
Businesses based in Greater London can apply for the same £7,000 grant for scrapping any pre-Euro 6 van they have owned for at least a year, no matter how many times it has been driven in the ULEZ zone. The van must be replaced with a Euro 6-compliant model for the money to be paid.
Option 3: £9,500 off an electric van
The largest grants are reserved for zero-emissions electric vans and are available to any business meeting the criteria for option 1 or 2. The grant payment is made up of£7,000 for scrapping eligible vehicles, plus a £2,500 contribution towards running costs (including insurance) of a replacement electric vehicle.
Companies must pay for their new van up front and for any scrappage costs before receiving the money from the Mayor of London's Office. The application process involves getting approval before disposing of each vehicle, completing a 16-page form and providing evidence.
More than 276,000 diesel van drivers are estimated to be affected by London ULEZ charges. The zone is currently operational in the centre of London but by 2021 will be extended to all roads between the North and South Circular. TFL is expected to announce a similar scheme for car drivers soon.
Do you want to know more about the current fuel economy testing and Euro 6 emissions regulations? Read our in-depth guide for everything you need to know.
New 2024 Porsche Panamera – new looks, interior, and Turbo E-Hybrid model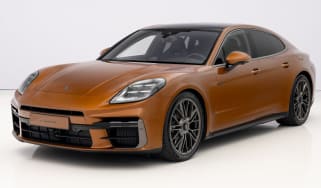 New 2024 Porsche Panamera – new looks, interior, and Turbo E-Hybrid model
Best new car deals 2023: this week's top car offers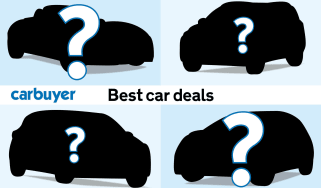 Best new car deals 2023: this week's top car offers
Toyota Yaris Cross updated for 2024 – new tech, trim and hybrid option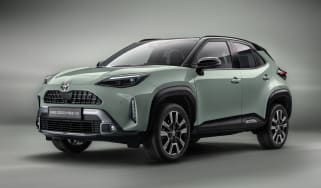 Toyota Yaris Cross updated for 2024 – new tech, trim and hybrid option