Best road atlas 2021
A traditional road map can still be very helpful; here are four of the best UK road atlases on sale
While sat-navs and smartphone apps have pushed them into decline, there are still many drivers who prefer to use an old-fashioned road atlas. Atlases may not be as advanced as sat-navs but they don't crash, freeze or misdirect you.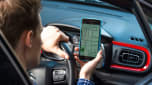 Best sat-nav apps to buy 2021
The best size atlases to get are either A4 or A3, and the latter typically work out at better value per page. Of course, they're also bulkier, and will take up more space in your car. If you're looking for something more compact or you don't frequently travel with someone who can map read, why not check out our list of the best sat-navs to buy?
As a general rule for atlases, spiral-bound maps are the best choice, since they fold over easily, but they can prove slightly less durable than perfect-bound versions and pages can tear out easily. You also need to consider the MPI (miles per inch) of an atlas, which indicates the scale (how 'zoomed in' the view is) of each individual road. 
So, which road atlas is best? It's time to find out.
Our test
Naturally, we wanted to see if these maps were up-to-date, so we picked out four current road projects. We also wanted to rate them by detail, so we searched for four little hamlets and the London Congestion Charge zone. City and town plans and approaches to bigger urban areas were point-earners, as were air/sea port and Channel Tunnel layouts.
We generally preferred the large-scale maps that offered more detail but value for money was an important factor too, which we worked at per A4 page (and A3 pro-rata). Bonus points were given to atlases that listed speed cameras, and even more if they displayed the actual speed limit. We also appreciated clear motorway junctions, with restricted ones listed separately.
Verdict
1. A-Z Great Britain and N.Ireland Super Scale 2022 review
Price: around £15
Scale: 2.5mpi
Rating: 5/5
The good old-fashioned UK A-Z has become synonymous with road atlases and it's easy to see why. The 2.5mpi print makes the A-Z clear and easy to read at a glance, with plenty of details such as many smaller, less-known locations and new roads. The A-Z, while not boasting the highest number of town plans (with a total of 70), does contain the most airport and seaport plans for anyone looking to jet off somewhere. With few details for tourists cluttering up the pages, the A-Z is the best, no-nonsense approach for the majority of motorists.
2. Philip's Big Easy to Read Britain 2022
Price: around £15
Scale: 2.4mpi
Rating: 4.5/5
Philip's offering lives up to its name: it's big and it's easy to read. It has the largest scale on this list at 2.4mpi, filled with plenty of detail, plus the greatest number of detailed town plans (a total of 88). However, the Philip's does get knocked down by its omission of the London Ultra Low Emission Zones (ULEZ), as well as a couple of new roads. Still, its similar price to the A-Z and decent list of 10 urban approaches make this a good buy.
3. Collins Big Road Atlas Britain and N.Ireland 2022
Price: around £13
Partnership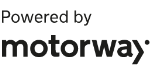 Need to sell your car?
Find your best offer from over 5,000+ dealers. It's that easy.
Scale: 3.2mpi
Rating: 4/5
A more compact option due to its denser 3.2mpi scale, the Collins Big Road Atlas possesses the highest number of urban approaches at 17, as well as 64 detailed town plans. Another bonus here are the detailed prints of both sides of the Channel Tunnel, as well as exits for the M25 and the A38 at Birmingham. The Collins isn't the most up-to-date, however, as only one new road was included. The smaller scale makes it trickier to read while on the move too.
4. AA Big Easy Read Britain 2022
Price: around £15
Scale: 2.5mpi
Rating: 3.5/5
If you're a tourist looking to explore the UK, AA's latest road atlas is one of the best choices out there. There are two whole pages dedicated to camping sites around the areas covered, as well as a (slightly redundant) page full of tourist-spot postcodes to put into your sat-nav. The AA misses out on a higher placing because of its low number of town plans (55 to be exact) and its lack of airport plans. Plus, while it mentions the dreaded London Congestion Charge zone, it fails to provide any details about it.
Did you know that you can use your smartphone as a sat-nav? Check out our list of the best sat-nav apps to buy
New 2024 Porsche Panamera – new looks, interior, and Turbo E-Hybrid model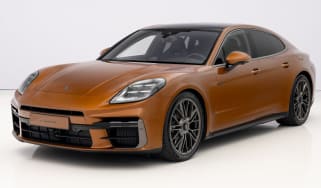 New 2024 Porsche Panamera – new looks, interior, and Turbo E-Hybrid model
Best new car deals 2023: this week's top car offers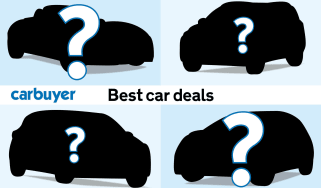 Best new car deals 2023: this week's top car offers
Toyota Yaris Cross updated for 2024 – new tech, trim and hybrid option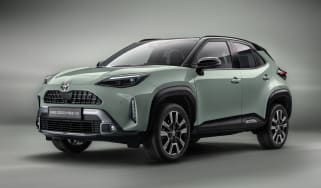 Toyota Yaris Cross updated for 2024 – new tech, trim and hybrid option