Top 3 used Japanese Kei cars for £9,000
"Dear Carbuyer, I've got £9,000 to spend on a Kei car. Which is best? The Suzuki Cappuccino, the Honda Beat or the Daihatsu Copen?"
The diminutive Japanese Kei car is a rarity on UK roads, with only a handful of models ever officially making it to our shores. Despite this relative rarity, there are a number of Kei cars for sale in the UK, with a mixture of UK-spec cars and Japanese imports. A budget of £9,000 is enough for a few tempting options.
For those not familiar with the term 'Kei car,' it's derived from the Japanese word 'Keijidosha,' which translates to 'light automobile.' Current Japanese Government regulations limit the physical size of a Kei car to 3.4 metres in length, 1.48 metres wide and 2 metres in height. Engine size is also strictly limited to a capacity of 660cc, with a power output of up to 63bhp.
The Kei car is a big seller in Japan, with manufacturers such as Toyota, Nissan, Honda and Mitsubishi producing these tiny city cars. They are cheap to buy and frugal to run due to their size and weight, which makes them perfect for city driving and parking. You can even buy a Suzuki Jimny in Kei-car spec in Japan. Unlike the Jimny sold in the UK, it features a tiny 660cc engine and has had its black plastic wheel arch extensions removed to comply with the strict size regulations.
While many of the best Kei cars were only sold in Japan, a few models, such as the Suzuki Cappuccino and Daihatsu Copen, were officially sold in the UK in small numbers. This makes them a rare sight on UK roads, and somewhat exclusive when compared to sports cars such as the Mazda MX-5 and Toyota GT86.
As a number of UK-registered Kei spec cars date back to the mid-1990s, their specifications are likely to include tech that you wouldn't expect in new cars, like a cassette player. Most sportier models will be two seaters, with a manual gearbox as standard.
Running a Kei car should be comparable to city cars like the Volkswagen up!. Servicing and repairs can be done by a number of specialist garages dotted around the UK, with road tax costing £150 a year due to the engine size.
Our reader is looking at three Kei cars: the Suzuki Cappuccino, Honda Beat and the Daihatsu Copen. All of them are attainable with a budget of £9,000 and they're all quirky, unusual cars that are fun to drive.
The driver's choice: Suzuki Cappuccino
For: Sharp handling, brisk acceleration, economicalAgainst: Rust issues, gearboxes suffer weak synchros
In its day, the Cappuccino occupied an odd niche below the comparatively large first-generation Mazda MX-5. Like all the cars here, its compact dimensions are governed by Japan's Kei-car rules, which restrict a car's size and engine displacement, rewarding drivers there with lower taxes.
Most Kei cars weren't officially sold here, but the Cappuccino was one of the few that did make it to the UK. Used prices vary wildly, with £3,000 enough to find you a scruffy example, and the best cars costing £13,000.
The Cappuccino has enough room for two adults who are on good terms, and comes with sports seats and a radio. But its standout feature is the roof; the three panels let you configure the car as a coupé, a T-top, a targa or a full convertible.
Partnership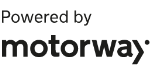 Need to sell your car?
Find your best offer from over 5,000+ dealers. It's that easy.
With rear-wheel drive and a five-speed manual gearbox, the Cappuccino has a simple, timeless appeal. Although its 657cc three-cylinder turbocharged engine's 63bhp and 103Nm of torque are modest, a low 725kg kerbweight means 0-60mph takes a reasonable eight seconds. Top speed is just 85mph, though.
The unusual choice: Honda Beat
For: Rev-hungry, sweet-sounding engine, handsomeAgainst: Hard to source parts, lacks torque, expensive
The Honda Beat offers some stout competition for the Suzuki Cappuccino. It's restricted by the same Kei-car regulations but features a mid-engined, rear-wheel-drive layout and a snappier five-speed gearbox.
Unlike the Copen and Cappuccino, the Honda was never officially sold here, but healthy demand for imports means there are plenty of tidy examples around. Sadly, this demand also drives their prices up. We found a 1993 model with 48,000 miles on the clock for £5,995.
Like the Cappuccino's, the Beat's cabin feels cramped for taller drivers. It has a few quirky design touches, though, including a neatly designed centre console, a motorcycle-style gauge cluster and zebra-print upholstery – which may not suit everyone.
Rather than a turbocharged engine, the Beat has a naturally aspirated unit, making it more rewarding to rev out. The 656cc three-cylinder motor produces 63bhp but only 60Nm of torque, with a 9,000rpm red-line. The Beat's top speed is 83mph, while 0-62mph takes a claimed 13 seconds.
The Affordable choice: Daihatsu Copen
For: Good value, hard-top security, quite commonAgainst: Cheap cabin, folding hardtop has drawbacks
THE Copen is the newest model here, and it's one of the better-known Kei cars thanks to its eye-catching roof. It was officially sold in the UK so there are plenty of them around, with the cheapest retailing for around £1,500.
The folding metal hard-top roof is something of a blessing and a curse. While it brings reassurance when parking on the street, it also adds weight, something a car with as little power as this can ill afford. Taller drivers will also struggle for headroom with the roof up.
Standard equipment includes air-conditioning, electric windows and (unusually for a car this size) an adjustable steering column. The Copen's seats are also comfortable, although the plastics used in the cabin feel cheap.
The Copen is front-wheel drive, making it less of an outright driver's car, and its turbocharged 659cc three-cylinder engine produces 67bhp and 100Nm of torque. However, post-2007 models have an 85bhp 1.3-litre engine. These may not be true Kei cars as a result, but it does mean they're more usable.