Top 3 used luxury saloon cars for £15,000
"Dear Carbuyer, I want to buy a large luxury saloon car but want to avoid the 'usual suspects.' What can I get for £15,000?"
The increase in demand for plush SUVs has seen the popularity of large luxury saloon cars decline recently. Nevertheless, several manufacturers have kept the faith, with the Volvo S90 and BMW 5 Series proof that the best luxury saloons still have much to offer.
In this market sector, cars have to be well-equipped; buyers expect the best stereo systems, dual-zone climate control, big infotainment screens and leather upholstery, to name just a few pieces of kit. The cars also need to be practical, with enough space in the rear seats for three adults and a boot large enough to accommodate plenty of luggage.
The best saloon cars to buy now
Today, the luxury saloon market is largely dominated by the German brands; the new BMW 3 Series, for example, has won several car of the year awards for 2020. There are several luxury options from other manufacturers; the Lexus ES and Volvo S90 provide strong competition to other high-end German saloon models like the Mercedes E-Class and Audi A6.
Most cars in the luxury saloon sector take their engines and gearboxes from a large pool shared with other models made by the same brand, giving you a wide range of petrol and diesel engines to pick from. Most will offer decent efficiency and are likely to cost the same, if not less, to run than their SUV counterparts.
Our reader is looking for a large luxury saloon that is a bit different. All of our choices can be bought for their budget of £15,000, with all offering luxurious interiors that are spacious, hi-tech and well-equipped.
The sporty choice: Jaguar XF
For: Smart style, plenty of rear legroom, great handlingAgainst: Sub-par infotainment, high emissions, thirsty
Jaguar's updated XF is an excellent package, providing space, comfort, sporty handling and strong interior quality. Its usual German rivals are a little more refined and have slicker in-car technology, but the XF offers more panache and character than many executive saloons.
You can buy tatty, high-mileage XFs for £9,000, but we suggest you spend a bit more to get a newer, better-maintained example. We found a 2016 model with the 2.0-litre diesel engine and 83,000 miles up for £13,000.
The Jaguar's interior is the most appealing of these three, with comfortable leather seats, an eight-inch infotainment system and an unconventional rotary gear selector, which rises outof the centre console when the starter button is pushed.
There's a wide range of engines available in the XF, running from a 161bhp diesel to a twin-turbo 296bhp V6 petrol. None of the car's motors is particularly frugal, so we recommend that you opt for the 178bhp 2.0-litre diesel because this unit strikes the best balance between performance and economy.
The reliable choice: Lexus GS
For: Comfortable cabin, excellent dealers, low emissionsAgainst: Not that engaging to drive, polarising CVT
The Lexus GS isn't hugely dynamic. Instead, it champions refinement, and is at its best cruising on the motorway or pottering around town. Its ride is smooth (especially on models with 17-inch alloys) and the chassis and excellent build do a fine job of filtering out road and wind noise.
Partnership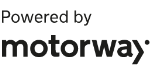 Need to sell your car?
Find your best offer from over 5,000+ dealers. It's that easy.
Perhaps due to its rarity, the Lexus GS has held its value well. Early, high-mileage examples still cost around £10,000. One of the most sensibly priced models we found was a 2016 car with 101,500 miles for £13,990.
Because it's a Lexus, the GS's cabin is packed with standard kit including a three-zone climate control system, heated and ventilated front seats, and a 17-speaker Mark Levinson stereo. Build quality and reliability are also better than the Jaguar's.
Buyers can choose from two powertrains in the GS, and both are hybrids. The GS 300h has a 217bhp 2.5-litre four-cylinder hybrid unit, while the GS 450h uses a 292bhp 3.5-litre V6. Both engines are available for this budget, but our advice isto go for the less powerful model if fuel economy is a priority.
The good-value choice: Volvo S80
For: Spacious interior, well built, good value for moneyAgainst: Looks and feels very old, uncomfortable ride
Volvo's second-generation S80 was spacious, frugal and well equipped for a car of its time, but it's feeling its age now. Pre-facelift models from the mid-2000s look especially dated, so we suggest you opt for an S80 built after 2014. But beware: the S80's ride is also somewhat unsettled in comparison with these two rivals'.
At least they're cheap. We found a 2015 2.4-litre diesel model with only 44,000 miles for £11,000 – considerably better value than both the Jaguar and the Lexus.
The S80's exterior is neatly styled, if slightly anonymous in this company. However, the cabin's appearance and materials are dated, and the Swedish car's infotainment system is far less sophisticated than either the Jaguar's or the Lexus's.
Like the Jaguar, the S80 came with a wide range of engines. The most basic is a 114bhp 1.6-litre four-cylinder diesel, while the flagship model had a 212bhp 2.4-litre five-cylinder diesel. We suggest you opt for the mid-range variant – a 161bhp 2.0-litre diesel – for its blend of performance and economy.