Top 3 used luxury convertibles for £30,000
"Dear Carbuyer, I want a big luxury convertible for the summer for a budget of £30,000. What do you recommend?"
The luxury convertible car is something of a niche choice for a new car purchase in the UK. Most are very expensive to buy when new, with some losing up to 50% (or more) of their original value within the first few years of being on the road. However, all of this quickfire depreciation is good for used buyers with a reasonable choice of luxurious and well-equipped convertibles now on the market.
Most luxury convertible cars can be split into two specific types. Those that were designed as a convertible from the start, and those that share their underpinnings with a fixed-roof coupe counterpart.
Convertible cars that are based on a coupe, tend to be heavier due to the additional chassis bracing underneath to compensate for the loss of the fixed-roof, which can affect the way they drive. Whereas models that were purpose-built as convertibles, the chassis has been designed with additional strengthening with a lesser effect on acceleration and handling.
Of equal importance is the type of convertible roof which will either be a canvas fabric roof, or a metal-folding version. Typically, a canvas roof is lighter, easier to maintain only requiring a small amount of space when retracted. Whereas a metal-folding roof is complex with a number of motors required to operate it, and is far heavier while needing a substantial amount of space when down which will impact on available boot space.
Given the limited amount of interior space on offer due to their design, most luxury convertibles tend to focus on space for the front seat occupants, with two-seater models offering a small amount of extra storage behind the seats, and four-seaters offering cramped rear seats that are only really suitable for shorter journeys.
Regardless, nearly all cars of this type feature a plush leather trimmed interior making them comfortable on longer journeys, as well as being easy to live with on a daily basis. They will also be well-equipped, with such items as sat nav, a premium stereo system and even heated and cooled seats, meaning you can drive them with the roof down all year round.
Most luxury convertibles won't be short of power either, boasting a number of powerful six- or eight-cylinder petrol engines along with a small number getting a diesel option. Nearly all feature automatic gearboxes, making them easy to drive on a daily commute or on longer journeys, while still offering enough power and decent driving dynamics for thrilling roof-down performance when you demand it.
As our buyer has requested, we've selected three of the best luxury convertibles for their budget of £30,000. All three are capable cars, with an array of luxury features and powerful engines.
The powerful choice: Mercedes SL
For: Folding hard-top adds security, impressive cruiserAgainst: Lacks charm of earlier SLs, no rear seats
Brimming with kit, including a folding metal hard-top that brings refinement and security (as well as weight and complication), the sixth-generation Mercedes SL treads a fine line between full-fat sports car and luxury GT cruiser.
Partnership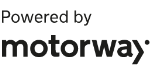 Need to sell your car?
Find your best offer from over 5,000+ dealers. It's that easy.
For £30,000, you can get a (reasonably) sensible 25,000-mile, 2016, six-cylinder SL 400 with 333bhp, while the faster, more characterful V8 SL 500 is also within reach. But if you want this larger engine, your budget means you'll be looking at higher-mileage examples.
Unlike the BMW and the Maserati here, the SL is a strict two-seater – although those seats provide plenty of space, and no lack of luxury. Neat bits of kit include the 'Airscarf', which blows warm air around occupants' necks, but check everything works.
The SL 400's 3.0-litre engine is preferable to the older 3.5 litre in the SL 350, while the SL 500's 4.7-litre V8 is even more exciting thanks to its 428bhp and 0-62mph time of 4.3 seconds. The SL is biased towards refinement rather than sporty handling but it's sharp enough, and covers large distances impeccably.
The comfy choice: BMW 6 Series
For: Having rear seats and diesel option boosts appealAgainst: Poor visibility, looks not to all tastes
The previous-generation 6 Series Convertible is the SL's natural rival, with the biggest differences being the BMW's fabric roof, optional diesel engine, and (small) back seats. As with the SL, the size of the 6 Series means it's better on fast, straight roads than on twisting, narrow lanes.
Spending £30,000 on a 6 Series Convertible will get a 2015-2017 car. Choose from the fairly efficient and swift 640d or the thirsty but exciting 4.4-litre V8 650i; the six-cylinder 640i balances performance and economy.
This car is spacious and luxurious up front and, while the rear seats are tight, they're nice to have. As with the SL, make sure the infotainment and driver-control features work, although buying a later car may get you the balance of BMW's warranty.
The 650i's V8 is neither as entertaining as the Maserati's nor as torquey as the Merc's, but with 442bhp and 650Nm it dashes off 0-62mph in just 4.6 seconds. Even the 640d is no slouch, though, doing the same sprint in 5.5 seconds, while returning almost 50mpg in official tests, compared with the 650i's 31mpg.
The driver's choice: Maserati GranCabrio
For: Legendary engine, appealing badge and looksAgainst: Budget gets an older car compared to rivals
It may not have the sophistication of the German pair, but the GranCabrio has a quality those two arguably lack: soul. So while the infotainment is a generation behind, the seats are far from cosseting and the driving experience isn't as polished, the 4.7-litre V8 engine brings character, speed, and one of the best soundtracks in the business.
The big drawback is rarity: we found just one car under £30,000: a 2011 GranCabrio with 38,000 miles. But if you can afford another £3,000 you'll have more choice.
The cabin feels special thanks to touches such as high-quality leather and Maserati's trademark analogue clock. The button-heavy hi-fi and infotainment feel dated, while quirks like heated-seat controls on the seat bases will either frustrate or amuse.
The GranCabrio has the best engine here. It's a Ferrari-developed naturally aspirated 4.7-litre V8, which produces 434bhp and 490Nm of torque. With 0-62mph taking 5.1 seconds, this car may be a touch slower than the range-topping Mercedes and BMW, but you're unlikely to want for performance.
Engine management light: top 5 causes of amber engine warning light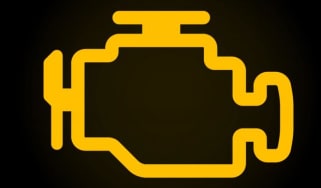 Engine management light: top 5 causes of amber engine warning light
Tesla Cybertruck finally delivered: specs, prices and UK availability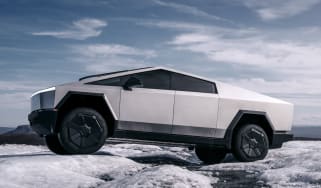 Tesla Cybertruck finally delivered: specs, prices and UK availability
Best new car deals 2023: this week's top car offers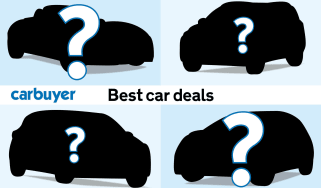 Best new car deals 2023: this week's top car offers