Top 3 used family SUVs for £15,000
"Dear Carbuyer, we're about to welcome a baby to the family and want a practical and reliable used SUV. What options are there for £15,000?"
When it comes to planning for the arrival of a baby, finding a practical car is often high on the priority list. Parents want something that's easy to live with, big enough for all the baby paraphernalia, safe and comfortable.
Parents-to-be could well be swapping nippy superminis or hot hatches for something more spacious and practical. An SUV is not only a fashionable option but one that makes accessing the rear seats easier due to the higher ride height.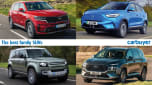 Top 10 best family SUVs 2023
The SUV market continues to grow at a rapid pace, with manufacturers introducing more and more new models to their showrooms. The practicality of an SUV is a big draw for customers, as well as the sheer number to choose from. SUVs come in all shapes and sizes and some are pretty luxurious too. 
Our reader has a budget of £15,000 to spend on a reliable used family SUV. We've chosen three well-equipped, practical contenders that combine spacious interiors with a varied choice of engines and tech. 
The practical choice: Honda CR-V
For: Comfortable, good boot space, well made 
Against: Sub-par infotainment, big alloys spoil ride
Honda has a strong reputation for good build quality, so buyers looking for a reliable SUV should definitely consider the previous-generation CR-V. You can also expect strong economy from diesel models, but the petrol engines are thirstier, and not much quicker.
For £14,700, you can buy a 67-plate 1.6-litre diesel SR, with xenon lights, parking sensors, a reversing camera and just under 31,000 miles. Less well equipped SEs can be had for similar money, with fewer than 11,000 miles. 
It may not be the last word in excitement, but the CR-V's interior feels very well made and reasonably premium. While the touchscreen infotainment system isn't as good as rivals' setups, the 589-litre boot is the biggest of the three here.
The CR-V could be sharper to drive; there's not a huge amount of feedback from the pedals or steering, and the Honda's soft suspension means corners are best taken gently, rather than spiritedly. It's comfortable and refined, though, and parents are likely to welcome its smooth ride – if they avoid larger wheels.
The stylish choice: Hyundai Tucson
For: Sleek interior, great infotainment, long warranty 
Against: Smallest boot here, poor rear visibility
When you compare the Tucson Mk3 with its predecessor, it demonstrates just how rapidly Hyundai's cars have advanced. This Korean SUV looks smart inside and out, and has the substance to back up that style.
A top-spec, 50,000-mile Premium SE 2.0-litre diesel with a surround-view camera, upgraded Krell stereo and adaptive cruise control can be had for £14,750. Or, a similar amount will buy an SE Nav with closer to 11,000 miles. The five-year warranty from new is another bonus.
Throughout the Tucson's interior are soft-touch plastics that make the cabin feel pleasingly upmarket. The infotainment is intuitive and feature-rich although, at 513 litres, the boot is the smallest here, which may not be great for family clobber.
This isn't the sportiest SUV on the market, but the Tucson is a little more engaging than the CR-V. The steering is light, which is useful around town, but short on feedback at higher speeds. Its automatic gearbox can be a little slow to react, while rear visibility isn't great, so look for a car with a reversing camera.
The spacious choice: Toyota RAV4
For: Great reliability, accommodation, good equipment 
Against: Not the best to drive, outdated interior 
Partnership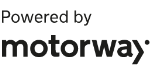 Need to sell your car?
Find your best offer from over 5,000+ dealers. It's that easy.
The previous-generation RAV4 is most frequently found in petrol-electric hybrid or diesel guise, with the former coming exclusively with a CVT automatic gearbox. Like Honda, Toyota tends to do well in our Driver Power used surveys, which adds reassurance about its cars' reliability.
Your budget gets a 20,000-mile 17-plate diesel Icon, or a Hybrid Business Edition model of a similar age, albeit with 68,000 miles. If you want a non-hybrid petrol, note that these are rare, so you'll have less choice.
Given how bulky child seats can be, the RAV4's spacious interior may well appeal. And although the cabin is showing its age, and the infotainment isn't as good as the Tucson's, there's a pleasing sense of solidity. Boot capacity is 547 litres.
Although the RAV4 is impressively spacious, it's not as rewarding to drive as the Tucson, nor as comfortable as the CR-V. The hybrid model's extra weight means firmer suspension, so potholes and the like can cause some shudder to intrude into the cabin, but the RAV4 is a very capable cruiser. 
Carbuyer's choice, as picked by content editor Sophie Charman
Each of these family SUVs would be a great used buy for expectant parents, given their spacious interiors, large load capacity and reasonable price tags. But, given our reader's requirements, my recommendation has to be the Toyota RAV4.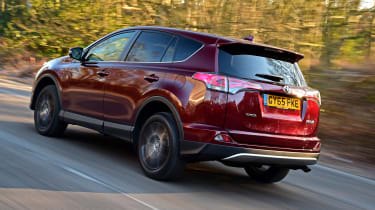 Of the three cars, it feels the most capable of housing bulky child seats and lugging all the equipment that's required by a young family without compromising its impressively spacious interior. It may not be the best to drive and the cabin may look a little outdated but it's a solid car nonetheless, and will prove a good companion on long motorway journeys. 
A £15,000 budget will buy you a RAV4 in Active, Business Edition, Icon and Invincible trims, meaning there's a spec to suit a number of budgets. With manufacturers looking to shift more cars following the pandemic, it's likely there'll be some appealing finance deals available too. 
Want to learn more about the Toyota RAV4, check out our review. 
New 2024 Porsche Panamera – new looks, interior, and Turbo E-Hybrid model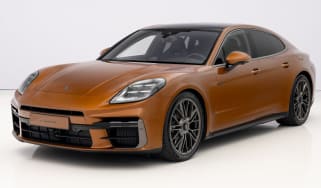 New 2024 Porsche Panamera – new looks, interior, and Turbo E-Hybrid model
Best new car deals 2023: this week's top car offers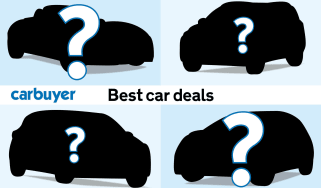 Best new car deals 2023: this week's top car offers
Toyota Yaris Cross updated for 2024 – new tech, trim and hybrid option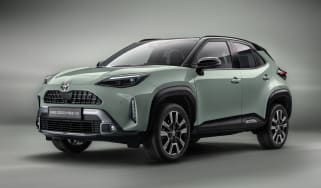 Toyota Yaris Cross updated for 2024 – new tech, trim and hybrid option