LPG cars explained
You may have heard of LPG or even thought about converting your car to run on it - here's everything you need to know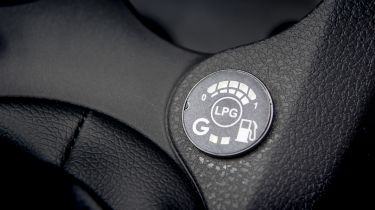 The problems of pollution and climate change mean many motorists have been considering alternative fuel vehicles (AFVs) in place of those that use petrol and diesel for a while. 
One alternative fuel is liquefied petroleum gas (LPG) and pretty much any combustion engine can be converted to use it. Aftermarket LPG conversions were pretty big in the 1990s and early 2000s, when the government's 'PowerShift' incentive offered up to £1,000 towards the cost of conversions to encourage motorists to consider LPG.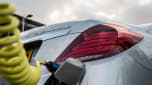 What is a plug-in hybrid car?
The cost of converting to LPG is around £1,500 to £2,500 and since the scheme collapsed in 2005 and the government abandoned LPG as a sustainable alternative fuel, many motorists were left feeling cheated and out of pocket. LPG is still around but if you choose to run a car that uses it, you'll only have a choice of around 1,200 fuel stations to choose from here in the UK, compared to more than 8,000 that sell petrol. 
LPG is still popular in Europe, which explains why Dacia has been offering a bi-fuel powertrain there for years. Dacia is the only mainstream manufacturer that offers factory, dual-fuelled LPG cars here in the UK too. The Sandero, Logan and Duster are all available with the brand's bi-fuel powertrain, which the Romanian brand says could save motorists an annual average of £594 in fuel costs, since LPG is around half the price of petrol.
We explain in more detail what LPG is, how it works and what the benefits and downfalls are of either buying an LPG car or converting your own car to use it. 
What does LPG mean? 
LPG, also referred to as 'autogas' and propane, stands for liquefied petroleum gas and is a form of 'liquid gas' that can be used to power vehicles. In simple terms, LPG is the result of processing natural gas and refining crude oil but, instead of being deliberately wasted, it's used as a low-carbon fuel. 
How does an LPG car work? 
LPG is a clear gas that turns to liquid when subjected to pressure or cooling, which explains how it can be stored in a fuel fuel tank. When a petrol car is converted to LPG, it essentially gains a secondary fuel system, which consists of an LPG fuel tank, usually placed in the boot, intake manifold alterations, which insure the air coming into the engine is evenly distributed to all its cylinders, and a new ECU (the car's onboard computer), thus turning it into a dual-fuelled motor that can run on either fuel.
Usually, the driver will be able to control when the vehicle switches to and from LPG but in most cases, once the LPG tank is empty, the system will automatically switch back to petrol power. Unlike petrol, in the event of a leak, LPG simply evaporates, so there isn't the same risk of fire. 
Is LPG better than petrol? 
While LPG is much cheaper than petrol at almost half the price, cars that use it aren't likely to be any more fuel-efficient as a result - you'll still need to 'gas up' as regularly as you fill up. Since LPG emits approximately 11% less CO2 than petrol or diesel engines, there is a small saving on VED (tax) of £10 a year. LPG vehicles converted by approved companies can also qualify for the saving.  
Is LPG harmful for your engine? 
LPG is arguably better for your engine than petrol or diesel, since it's a cleaner burning fuel and will result in less wear of your engine's components. If anything, LPG will likely prolong your engine's life, rather than damage it, and reduce maintenance bills. Using petrol with a lower than recommended octane level can cause pre-ignition, also known as 'knocking', which can cause damage to your engine. This would never be a concern with LPG like it is with petrol, as it has an octane rating of over 100. 
Should I convert my car to LPG or buy one that has been converted? 
We wouldn't recommend it. There looks to be little future for LPG as the move to electrified cars continues and it's difficult to see what would motivate an increase in its use. There are other reasons and we've outlined the major ones below.
Partnership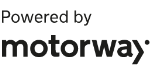 Need to sell your car?
Find your best offer from over 5,000+ dealers. It's that easy.
A big practical problem is that LPG refuelling infrastructure isn't up to scratch. With only 1% of the cars on UK roads fuelled by LPG, there's little incentive for filling stations to stock it; this alone is enough to put people off converting to LPG or buying a car that runs on it, much like the lack of electric charging stations puts people off buying electric cars. Unlike the charging network, however, LPG fuelling infrastructure is not rapidly developing.
Secondly, converting a car to LPG costs around £2,000 - a large expense in itself - and there's no guarantee that the government won't raise duty on LPG, so owners could end up with an LPG-converted car that they can't easily sell. If you really want to buy an LPG car, this does at least mean you may find they're quite cheap. Routine servicing can be more complicated and, as a result, be more expensive. 
If you're planning on leaving the country with your car, then it's also worth noting that you can't take an LPG-powered or dual-fuelled vehicle on the Eurotunnel Le Shuttle, even if the LPG tank is empty. Ferries, on the other hand, can carry both LPG and Liquefied Natural Gas (LNG) vehicles, providing the gas cylinder is switched off before driving on board.
Perhaps not quite as important as the shortfalls above, engines running LPG produce slightly less power; anywhere between 5-20%. This is because the gas produces less overall heat and, therefore, less cylinder pressure. Petrol has a much lower ignition temperature (also known as 'flash point') by comparison, creating more cylinder pressure and a bigger 'bang' than LPG.
We've simplified the pros and cons of converting your car to LPG: 
For: 
LPG is cheaper to buy than petrol or diesel
Cars converted to LPG produce less CO2
Qualify for small savings on annual VED 
Could prolong engine life 
Against: 
An LPG conversion is expensive
It's difficult to find LPG fuelling stations 
An LPG fuel tank could take up a large chunk of boot space 
It could complicate and increase costs of routine servicing and repairs 
Can be hard to sell and will affect a car's residual values 
Want to find out more about alternative fuel vehicles? Check out our guide to hydrogen fuel cell cars. 
Engine management light: top 5 causes of amber engine warning light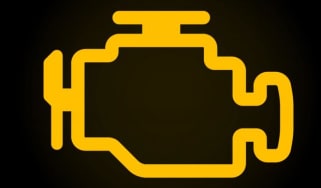 Engine management light: top 5 causes of amber engine warning light
Tesla Cybertruck finally delivered: specs, prices and UK availability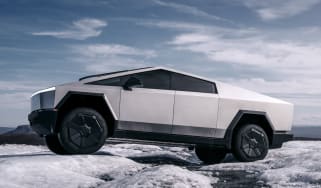 Tesla Cybertruck finally delivered: specs, prices and UK availability
Best new car deals 2023: this week's top car offers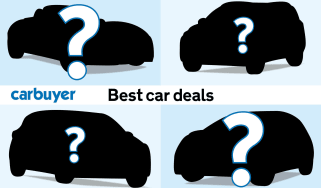 Best new car deals 2023: this week's top car offers